Samsung Galaxy S6 edge+ shows up on Geekbench with 4GB of RAM
George, 28 July, 2015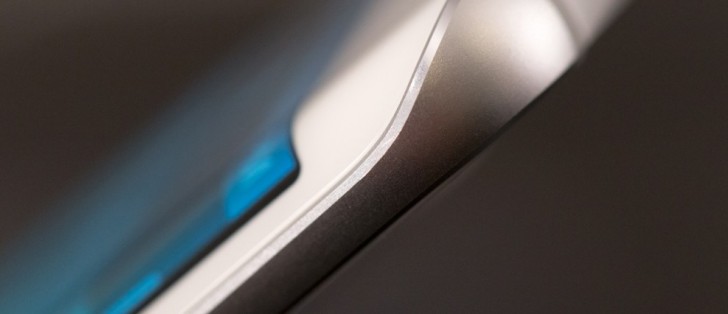 Samsung's rumor mill has been churning intel predominantly on the Galaxy Note 5 lately, but the Galaxy S6 edge+ has gotten its fair share of attention as well. Interestingly enough, a lot of what was previously established about the dual-edge phablet is about to turn to dust as new info keeps on surfacing.
This latest bit comes courtesy of a Geekbench entry, which states that the chipset within the Galaxy S6 edge+ is the home-brewed Exynos 7420, the same found inside the smaller Galaxy S6 edge and its ordinary counterpart, the Galaxy S6. The leaksters had so far been leaning towards a Snapdragon 808 chipset for the S6 edge+, with an updated Exynos 7422 reserved for the Note 5.
True, this is not the first time we've heard that Samsung's own SoC may be used, but the latest rumor out of Vietnam wasn't backed by any tangible evidence, so we were a little skeptical.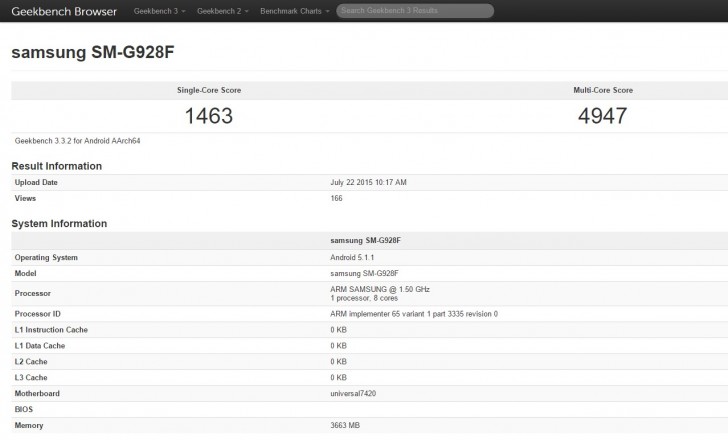 The benchmark listing is in line with that anonymous source in terms of RAM as well, quoting a 4GB amount. Both of these revelations, however, clash with the specs outed by a couple of user agent profiles, which would have been just fine, if it didn't cast a shadow on the microSD slot, mentioned in those same user agent profiles.
Either way, all of this will be settled come August 13, when the next Samsung Unpacked event is set to be held, and the curtains will be pulled on the Galaxy S6 edge+ alongside the Galaxy Note 5.
Related
I think its going to be like this... 32gb version of both Note 5 & S6 = 3gb ram & 64gb = 4gb ram but I hope things are not going to be like this plezzz Samsung
its up to u... u dont like it , dont used it... theres million choice of phone in this world , if u think other phone is more superior than apple..then buy it...nobody care... only android fan soo hurt when people people used apple... why ? u guys pa...
in 10 of 10 ... only 2 used it , nope... know to used it
Popular articles
Popular devices