Samsung Galaxy S7 and S7 edge encounter serious issue with Oreo update
Peter, 16 May 2018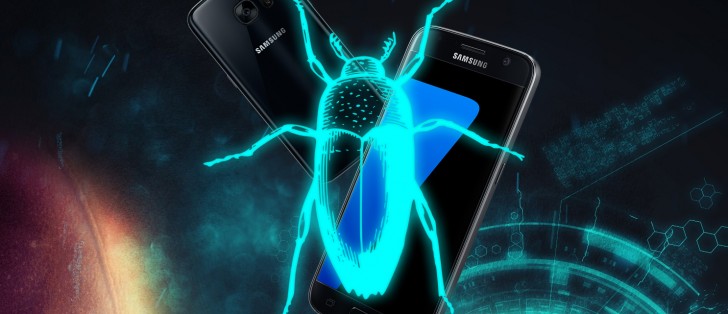 "Samsung stops Oreo update rollout" is something we've heard several times now. This time it's the Galaxy S7 and Galaxy S7 edge that have run into issues. The update started rolling out a couple of weeks ago.
"Following a limited number of cases where Galaxy S7 devices have rebooted unexpectedly with the Android 8.0 Oreo, we have temporarily stopped the rollout of the update. We are investigating the issue internally to ensure that the impact to the affected devices is minimized and the rollout of the update can resume as quickly as possible."
If you're experiencing reboots, you should visit a local Samsung Support Center. It seems that fixing the issue requires a Factory data reset so the team at the support center will do their best to back it up.
If you're getting the feeling that there's more going on that "unexpected" reboots, there is. People in the Samsung forums are reporting that the reboots happen in the middle of the update and get stuck during the boot-up process. So it's not the occasional reboot – the phones won't even start, hence the need to do a factory reset.
Related
Use your brain next time. They all have issues. Obviouslyall the companies. Some much worse than this. Samsung is just taking the proper steps tp making right rather than just sending out future fixes and acting like nothing happened
I don't know what is wrong with Samsung when they release O.S updates, always must be a glitch somewhere, and they say it will be okay, but is taking a long time for an update to arrive.Not fair from them, when you have an O.S upgrade it...
Popular articles
Popular devices