Samsung Galaxy S7 to be available in 60 countries in first wave of its global launch
Himanshu, 23 February, 2016
While we already know that Samsung's newest flagships will go on sale starting March 11, the date has now been officially confirmed by the company's mobile chief Koh Dong-jin. He also revealed that the flagship will be available in 60 countries in the first wave of its global launch.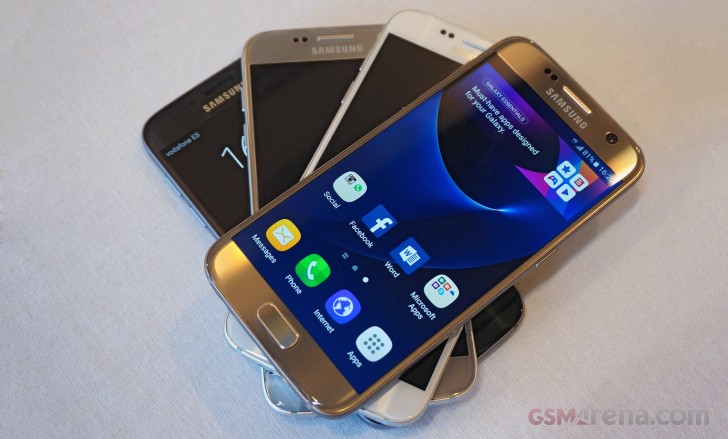 "The Galaxy S7 is slated to go on sale in 60 countries on March 11. We expect its sales to surpass shipments of the previous model, the Galaxy S6," Dong-jin said on the sidelines of the ongoing Mobile World Congress in Barcelona. Estimates say around 38 million S6 units were shipped last year.
Commenting on S7's features, he said, "We tried to add as many features as possible (to the Galaxy S7) that were discontinued in the previous models." He, however, said that more work needs to be done at the hardware level. "Although there are still things to overcome in terms of hardware, I believe it is not a big issue."
Related
How about the IR blaster? Will they integrate the microphone and IR blaster in one slot? LOL! See how ignorant you are?
Vulkan is integrated in android 6.0 ur ass!!! There's only samsung s7 and nvidia shield that support vulkan google said vulkan will become the standart graphics api in the future but not yet in marshmallow maybe android n
even if we assume samsung sold ( most probably shipped ) 38 million s6 variants , most of its sales comes from mid and lower end mass market phones.. guess samsung typically ships close to 300 million and 36 out of is nothing ( dont think note seri...
Popular articles
Popular devices
Electric Vehicles