Samsung Galaxy Tab S7 FE review
GSMArena Team, 1 Sept 2021.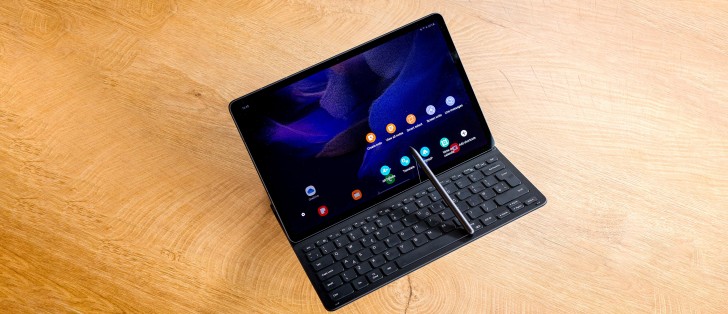 The competition
The Galaxy Tab S7 FE is a good tablet, that's undeniable. It is a noticeable downgrade compared to the other Tab S7 slates with a slower screen, mid-range chipset, missing fingerprint scanner, lesser S-Pen capabilities, among other things. Yet, it still captures the essence of these Tabs and brings a versatile tablet and desktop experience on a high-res screen, boosted by a low-latency S-Pen and a large battery. It also shines with 5G connectivity, the whole point of putting up with the Snapdragon 750G 5G SoC in the first place.
But the existence of the Galaxy Tab S7 puts this "Fan Edition" in a really bad position. See, the 6GB/128GB Wi-Fi version of the Tab S7 costs the same as the 6GB/128GB Wi-Fi Galaxy Tab S7 FE - €560. And the regular Tab S7 has a 120Hz display, a much faster Snapdragon 865+ processor, a better S-Pen experience, more speakers, and more cameras. There is a fingerprint scanner, too. If you like Samsung's take on the Android tablets, we'd consider the Galaxy Tab S7 instead.
The cellular versions of the Tab S7 FE and Tab S7 are a different story. The 5G version of the Galaxy Tab S7 FE is about €560, while the 4G version of the Galaxy Tab S7 is about €660 - €100 more expensive, yet it maxes out at 4G LTE. Now, we'd be perfectly happy with a 4G connection as the other benefits outweigh this single limitation, but there could be some cases where 5G is of high importance. And then there is also the €100 price difference. We'd leave weighing the pros and cons to you.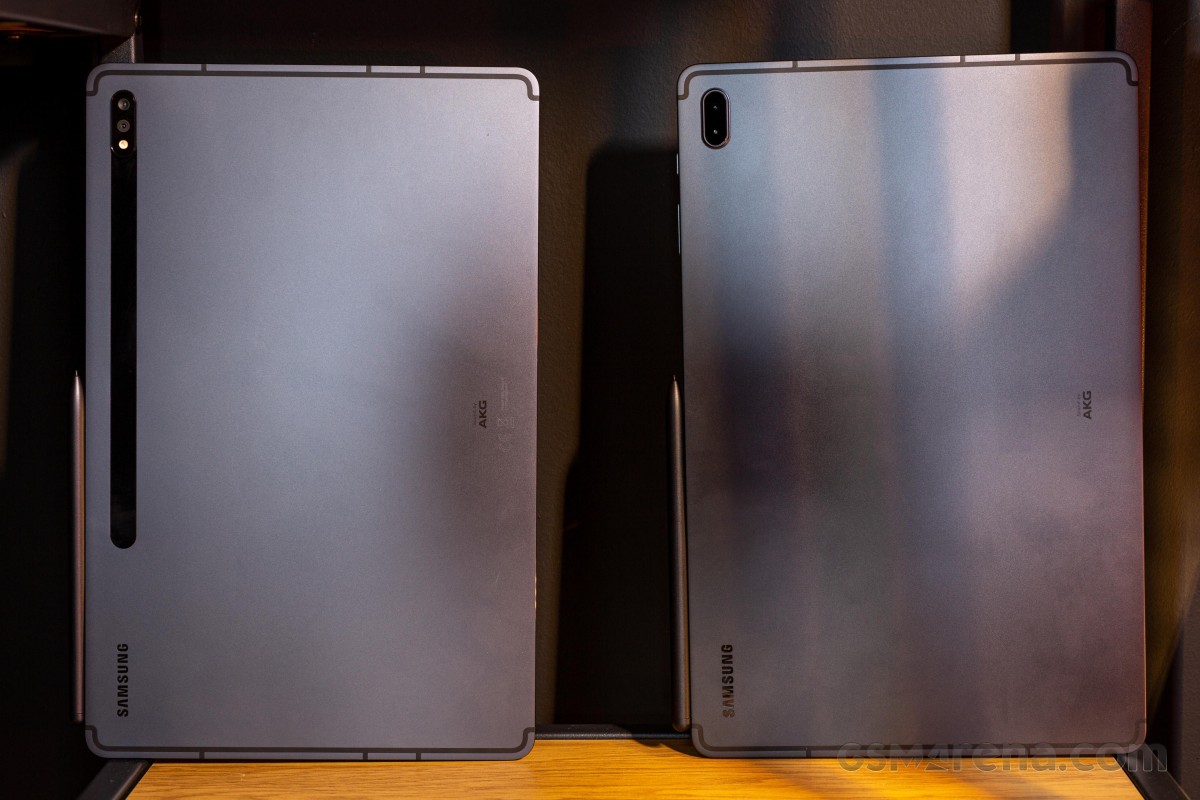 Tab S7+ and Tab S7 FE
The Galaxy Tab S7+ offers an AMOLED screen with an under-display fingerprint scanner on top of all superior features the regular Galaxy Tab S7 has over the FE. Its Wi-Fi model costs about €790, while the 5G goes for €840. It's a big enough difference, obviously, but if it fits your budget, we'd suggest paying the extra and get the much better Tab S7+.
Another cool Android tablet with a similar price is the Huawei MatePad Pro 10.8. It has a similar screen but runs on a more powerful Snapdragon 870 chip, packs four speakers, and comes with a 40W fast charger in the box. It also supports pencil functionality, and you get an M-Pencil as part of the retail bundle. The MatePad Pro runs on HarmonyOS, meaning no Google apps and services, but we've explored HarmonyOS 2.0 already and found it to be quite powerful with big potential.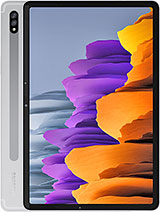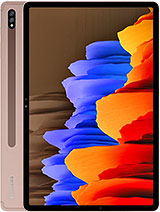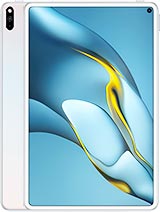 Samsung Galaxy Tab S7 • Samsung Galaxy Tab S7+ • Huawei MatePad Pro 10.8 (2021)
The verdict
The Galaxy Tab S7 FE isn't as deserving of the Fan Edition insignia as other Samsung devices, but it doesn't make it less of a tablet. We appreciated its premium metal design, large and high-res screen with excellent contrast, the good speakers and the long battery life it provides.
The Tab S7 FE successfully offers the tablet and DeX experience the more expensive models are known for. And it has most of the cool S-Pen tricks, too. Oh, and it can do 5G should you opt for the cellular version.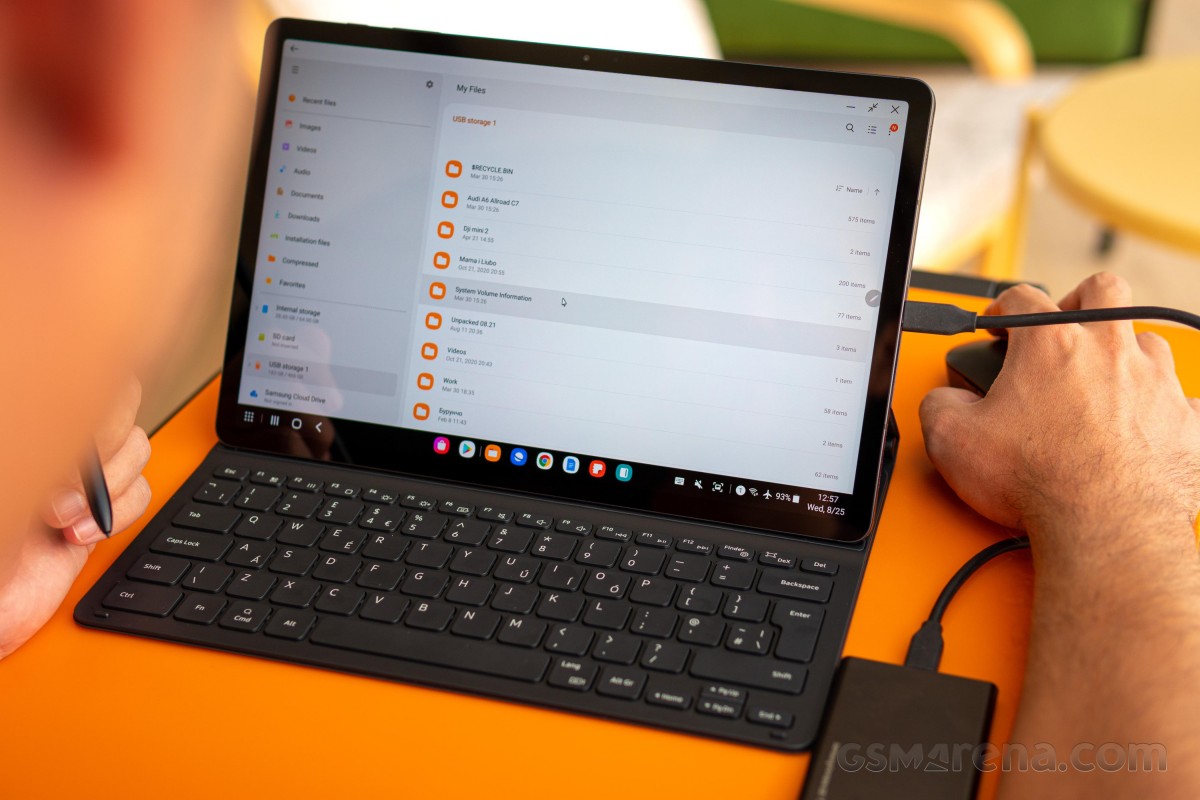 It's just that too many features had to go to make this model possible at this price point. There is no high refresh rate for the display, there is no fingerprint reader, the performance of the 5G version is uninspiring (though the Wi-Fi model's is pretty good), and we didn't like Samsung's decision to cripple the S-Pen by forcing you to buy the Pro version. The base RAM and storage are laughable, too, for a slate that's supposed to be all about multi-tasking.
There is only one real problem with the Galaxy Tab S7 FE, and it's the pricing. It is priced closely to the flagship Tab S7 yet has much less to offer. And that's why we cannot recommend this Fan Edition. Not until Samsung decides on introducing some price cuts.
Pros
Flagship-grade aluminum unibody.
High-res TFT screen with remarkable contrast, HDR10.
S-Pen support with two magnetic holding spots.
Stereo speakers with very deep and rich sound.
Great battery life.
One UI 3.1 in its tablet and desktop modes is brilliant for work.
Wireless DeX mode is quite handy, works where Mircast does.
Optional 5G connectivity, microSD.
Cons
The 5G version's performance is poor compared to the Wi-Fi model's.
S Pen magnetic attachments are cool but not very secure.
Expensive accessories (a 45W charger is €50 extra).
No HRR screen.
Passive S-Pen.
No fingerprint scanner.
Expensive.
Can you help me out here ? i wanna buy my first tablet and in my region tab s7 FE only 4 ram 64 gb is availabe . and the tab s7 price is almost double the amount. i never play games. just wanna multi task with this thing and maybe some light photo ed...
The issues with this tablet: -aggressive noise cancelling: when face timing you really have to speak close to the tablet. You move 50cm away from the tablet the voice becomes inaudible; - frontal camera poor color saturation, almost black and whi...
While I cannot claim to have tested this specifically... just ignore the manufacturer when it comes to this stuff. They have their heads up their asses. Ie: LG claimed emphatically that my G8X thinQ was incapable of external display. It is, and ...