Samsung Galaxy View 2 certified by Bluetooth and Wi-Fi organizations
Peter, 04 September 2018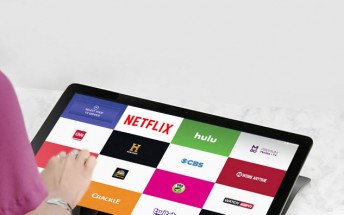 Remember the Galaxy View - Samsung's enormous 18.4" tablet? Certifications from the Bluetooth and Wi-Fi organizations reveal that three years later there's a sequel on the way. The original View was essentially a portable All-in-One as it weighed a hefty 2.65kg (5.84 lbs) and had a built-in kickstand.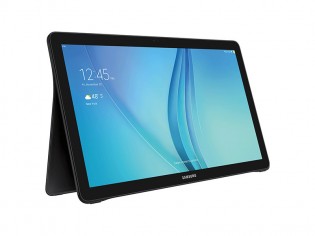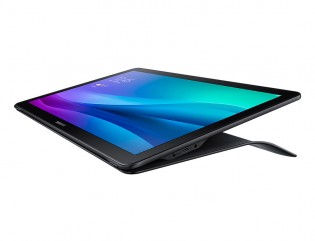 The original Samsung Galaxy View
The Samsung Galaxy View 2 may be a bit smaller than its predecessor, though still huge at 17.5" with 1080p resolution (according to rumors). An S Pen is a possibility, but it's not certain at this point. The T927A model name suggests that this unit is heading to AT&T, which matches the rumors.
Don't expect this to be a powerhouse (the original wasn't either), the suggested specs an Exynos chipset with 3GB of RAM. The tablet does not support DeX like the Galaxy Tab S 10.5, instead it is reported to have a limited multi-window implementation.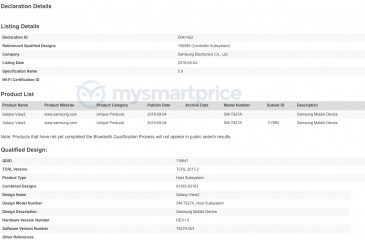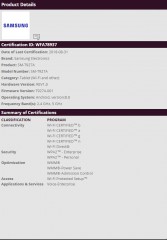 Bluetooth and Wi-Fi certifications for the Galaxy View 2 (T927A)
The Galaxy View will use USB-C for charging (the original had a laptop-style plug) and the kickstand will be replaced with a hinge for more flexibility when adjusting the viewing angle. Expect to see Samsung and AT&T unveil this some time in October.
Related