Samsung Galaxy Watch3 Titanium hands-on
Ivan, 02 November 2020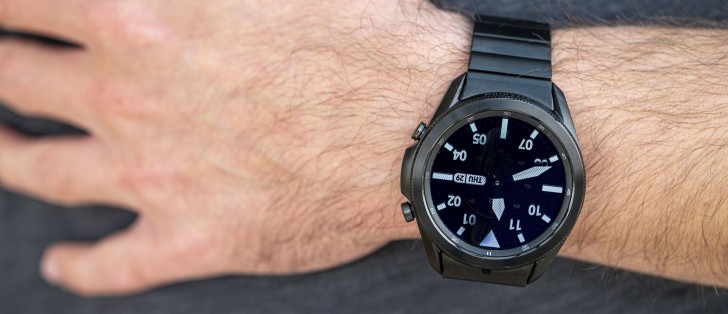 Samsung is a key player in the smart wearable business and its current line of Tizen-powered Galaxy Watch3 smartwatches are among the most popular around.
But up until September the Galaxy Watch3 line didn't have a truly premium model on sale to compete with rivals like the premium Apple Watch versions or the recently released Huawei Watch GT2 Pro. Well at the start of this month the company finally gave us the Galaxy Watch3 Titanium.
Coming in a bigger box that the usual Galaxy Watch3, the Titanium model features a Mystic Black metal strap with removable links so that you can achieve the perfect fit. The watch comes with a simple tool to help with strap adjustment and a wireless charging cradle.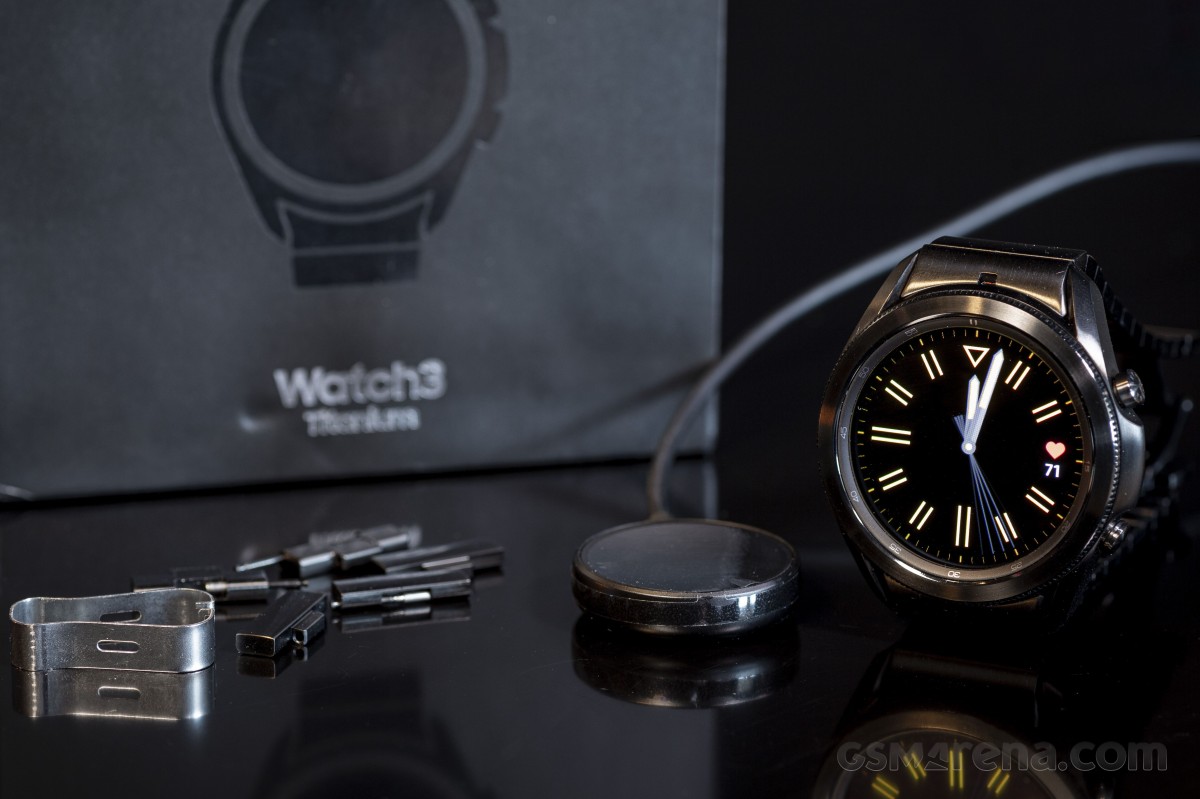 The watch body is made of Titanium, while the strap and buckle are made of metal.
Titanium is three times stronger than stainless steel all the while weighing considerably less. For instance, this 45mm watch without the strap weighs only 42.9g - that is both less than the stainless steel model's 45mm variant - 53.8g - and the 41mm - 48.2g.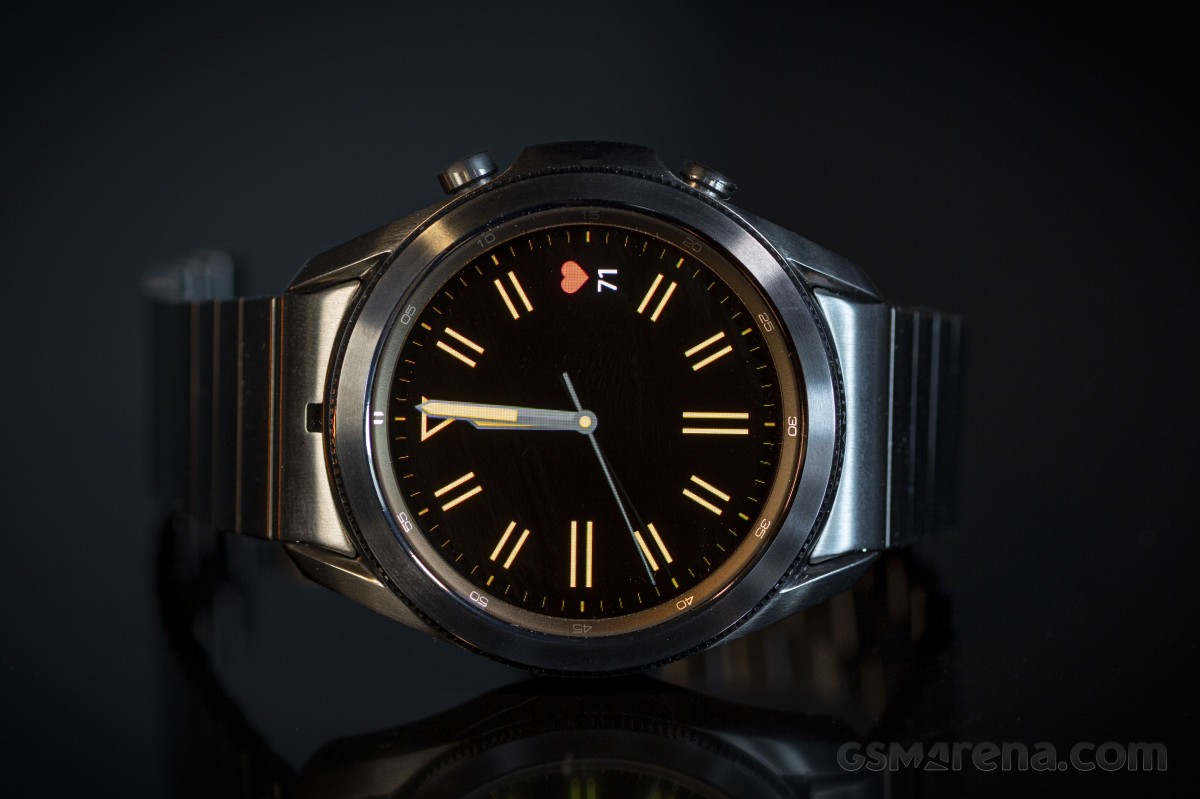 The strap itself brings things back into balance, making for a nicely weighted feel on the hand. But if you swap it for a leather strap, the Titanium Galaxy Watch3 will feel very light.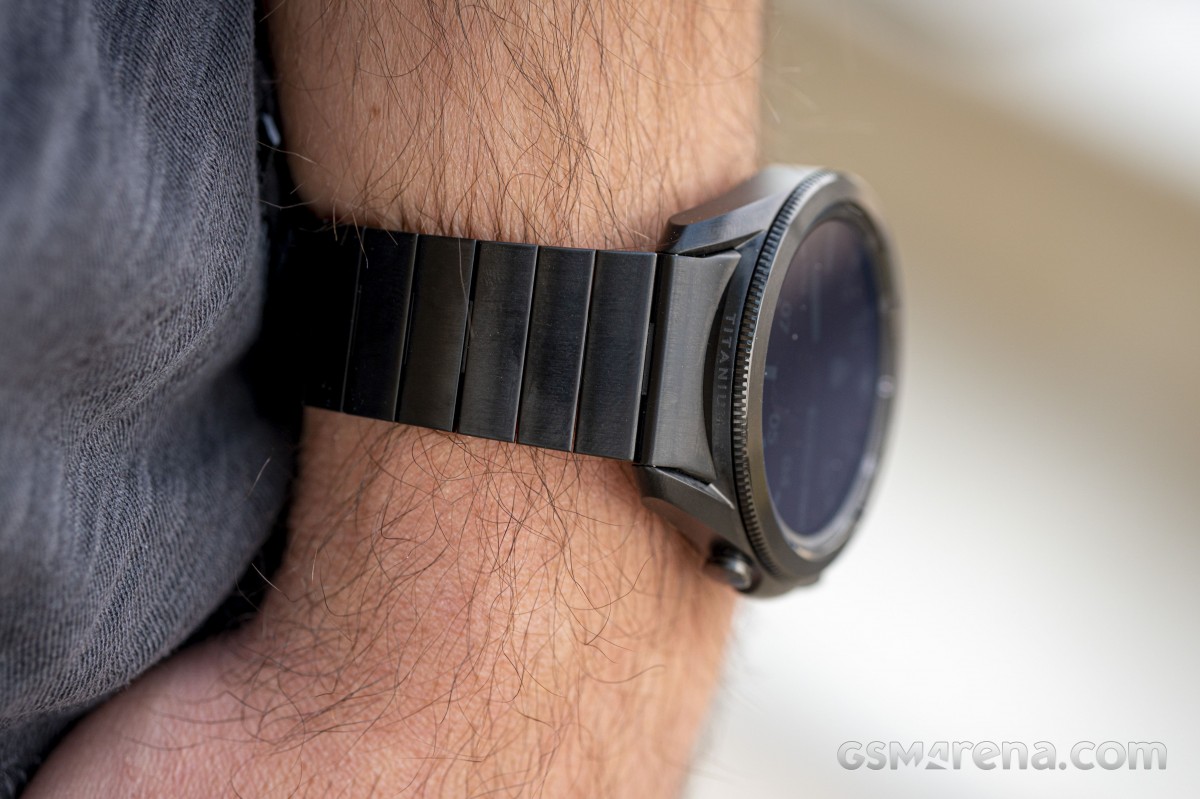 Another differentiator of Titanium is its inherent oxide layer, which prevents the material from rusting and keeps it from interacting with human skin. That makes the Titanium watch hypoallergenic, whereas stainless steel often has nickel in the metal alloy - nickel is a metal some people have allergic reactions to.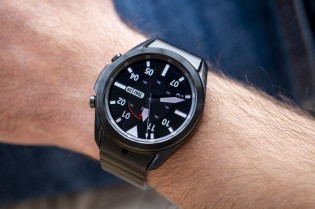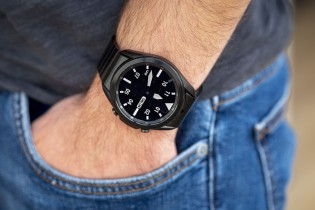 The strap has an adjustable fit
On the outside the Galaxy Watch3 Titanium is the same as the 45mm stainless steel model. It only comes in the larger size and we don't expect a 41mm model to arrive as the aesthetic just doesn't fit the smaller size.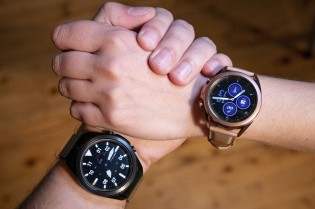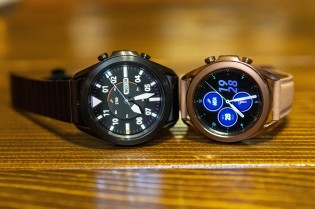 Samsung Gaalxy Watch in 45mm and 41mm sizes
The only issue with the Galaxy Watch3 Titanium is its price. The Galaxy Watch3 has been on sale since August and there are a lot of deals available for both its sizes - generally a 45mm model will cost under €330. The Galaxy Watch3 Titanium on the other hand is a hefty €630.
Depending on how you look at it, that could be a reasonable price. If you compare the Galaxy Watch3 Titanium to its Apple competition, it's a bargain. However, compared to the excellent Huawei Watch GT2 Pro, which can be had for as little as €250, the Galaxy Watch3 Titanium looks outrageously overpriced.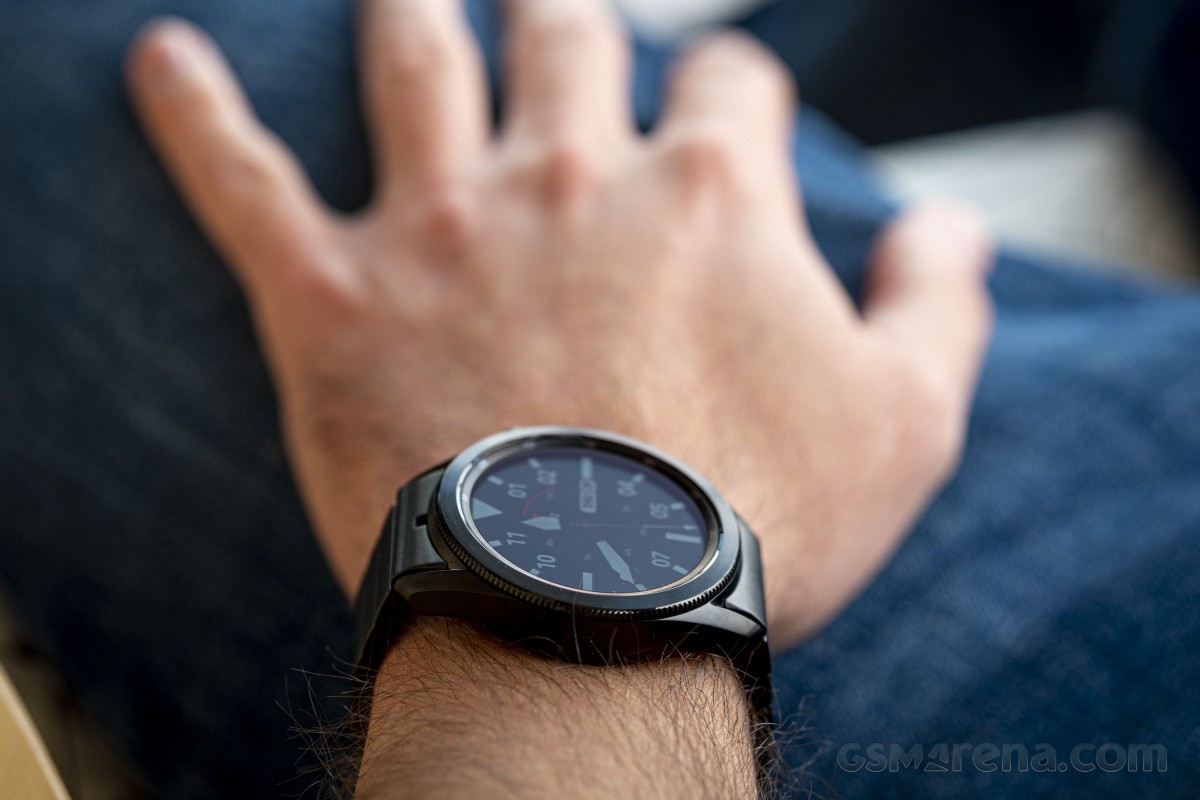 But consider this - this is the best Tizen OS smartwatch around, it's fast, has a myriad of fitness features and life-augmenting smarts, and is perfectly tailored for a Samsung smartphone.
We'll update our review of the Galaxy Watch3 with impressions on the Titanium model soon - stay tuned.
Related
Anonymous
23 Apr 2021
mCu
There's no LTE version here.
Can you get LTE on this model
hamed14.2
05 Apr 2021
atF
yes you can
Popular articles
Popular devices
Electric Vehicles