Samsung Galaxy Z Fold4 long-term review
GSMArena Team, 10 July 2023.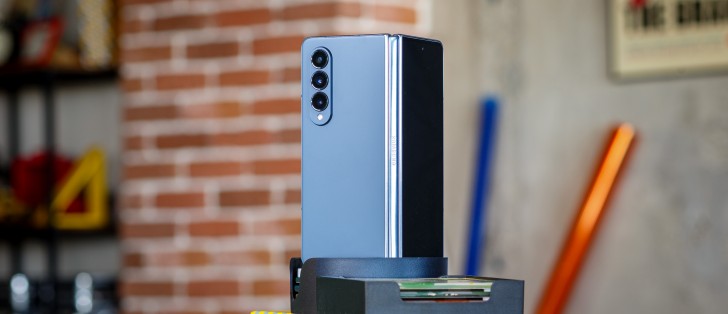 Introduction
The Galaxy Fold was the original folding smartphone, and so the line comprised of its successors has always been incredibly important throughout these past few years, especially as they have always been the most geographically spread folding smartphones you can buy. The most recent iteration is still the Galaxy Fold4, at least until Samsung announces the Fold5 later this month, so we decided it's time to take this one for an extended spin.
The Fold4 has more direct competition than any of its predecessors, even if a lot of its direct competitors aren't available officially outside of China. Thus, the Samsung 'Fold' is still, for many people, the benchmark for this phone-folds-out-into-a-mini-tablet form factor, and, of course, it helps that it comes from a brand that's well-known across the globe, and with a very long software update window as well - that's more of a thing throughout the Android world today, but it hasn't always been.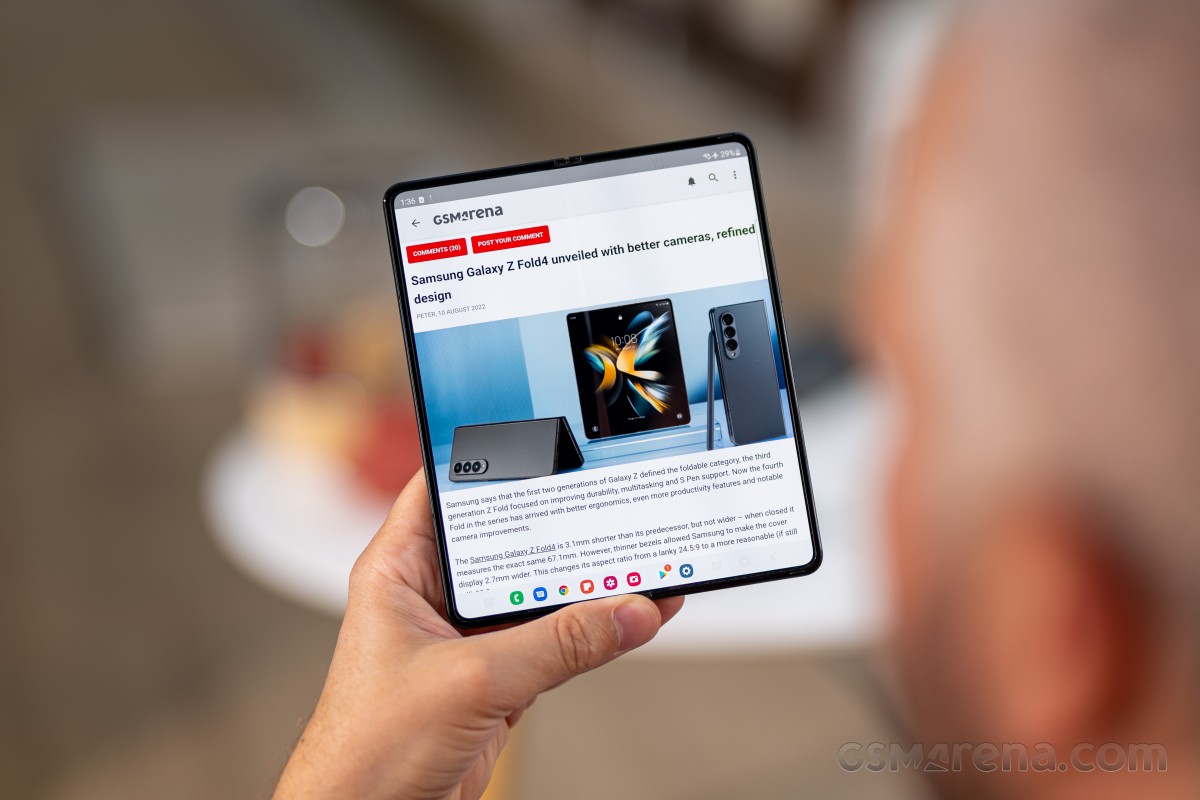 So, the Galaxy Z Fold4 (which we'll simply refer to as "Fold4" from now on), on paper, looks like a solid contender even today. But does that translate into a great user experience day-in and day-out when you have this as your one and only smartphone? That's what we're trying to find out in this review.
We've lived exclusively with the Fold4 for many weeks now, and are ready to share our thoughts. Is the Samsung Fold still the best non-Flip foldable that you can officially buy internationally? Or is the market leader in dire need of severe changes, which will hopefully be implemented with the release of the Fold5? Let's explore together. Join us over the next few pages to see if Samsung's software advantage is still big enough to negate some of its hardware oddities.
Anonymous
13 Sep 2023
7k3
Dont buy fold phone , i am using z fold 4 and its under warranty they will not give warranty to us by saying silly reasons ,worst service
The fold phone is not only highly prone to crack screen, going through the waranty service is a pain as well. I am a victim. So, a big NO from me. I wish I had done myself a favor staying away from the fold and maybe Samsung as well. Will do though.
Anonymous
02 Sep 2023
7k3
Please dont buy samsung fold 4, i spent 2 lakh including comprehensive warranty (2 years)of rs 20999/-. Within one year, my inner screen developed a black line and it keeps increasing, when i took to samsung service centre, they say its impact dama...