Samsung Galaxy Z Fold4 and Z Flip4 hands-on review
GSMArena Team, 10 August 2022.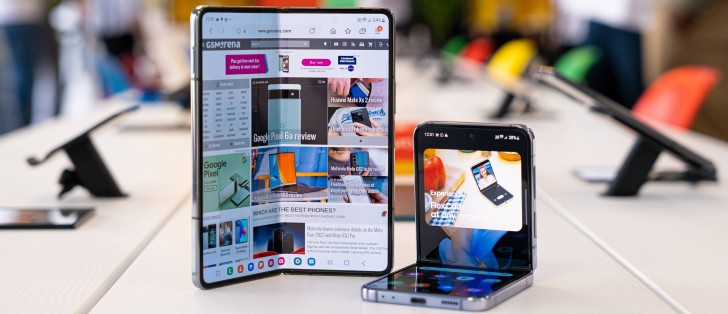 Samsung Galaxy Buds2 Pro, Samsung Galaxy Watch5, and Galaxy Watch5 Pro hands-on
The Samsung Galaxy Buds2 Pro are here and their focus is on improving comfort and active noise cancellation performance. The Buds2 Pro are 15% smaller than their predecessors and have a new matte finish.
There are three microphones for noise suppression, as well as a voice pick-up unit for automatic voice detection. So when you start a conversation, the Galaxy Buds2 Pro can automatically disable ANC and enable ambient mode, after you've fallen silent, they'll revert to ANC. The noise cancellation is 3dB better than the Galaxy Buds Pro.
The Galaxy Buds2 Pro support 24bit Hi-Fi sound and 360 audio, simulating better surround sound through Dolby's head tracking tech.
We also got a chance to check out the Samsung Galaxy Watch5 and Watch5 Pro. The Galaxy Watch5 is available in two sizes, each in three colors. The smaller, 40mm is available in Graphite, Pink Gold, and Silver, while the 44mm comes in Graphite, Sapphire, and Silver.
The big story for Galaxy Watch fans is that there's no rotating bezel this year, which feels like the end of a glorious era and we are really missing it. Not that you can't navigate the UI without it successfully, but it added some extra convenience, not to mention character to the whole thing.
The Galaxy Watch5's advanced BioActive sensor provides heart rate data, as well as BMI - bioelectrical impedance readings to determine body composition details like muscle, bone, and water mass, just like with the Galaxy Watch4.
The Galaxy Watch5 can analyze your sleep and provide a detailed breakdown of your sleep stages (light, rapid eye movement, deep, and awake), listen for snoring, and monitor your blood oxygen levels.
So far we've talked about things that are all available on the Galaxy Watch4 and Watch4 Classic. So what's really new this year? Durability and battery. All Galaxy Watch5 models use sapphire crystal display, which Samsung claims, is up to 60% more durable than the glass on previous models.
The battery is 13% larger and provides 30% faster charging - you get 8 hours of battery life from just 8 minutes on the charger, as per the Samsung claims.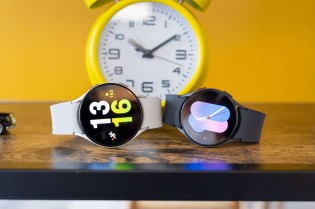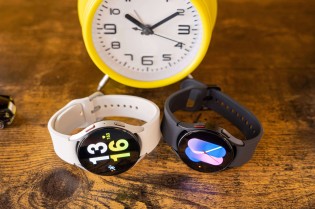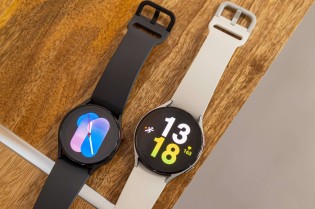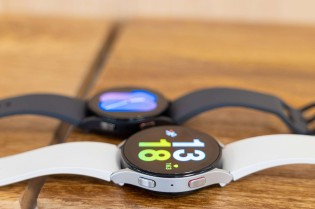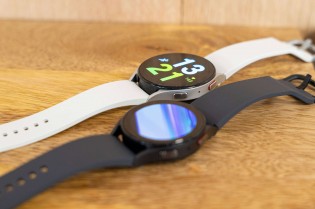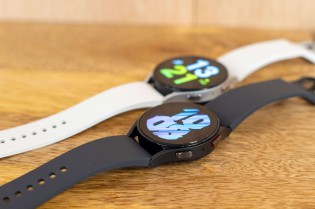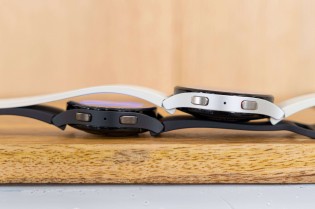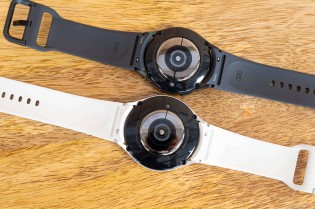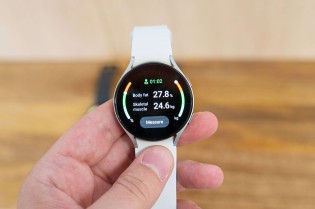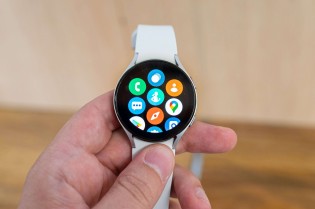 Samsung Galaxy Watch5 in 40mm and 44mm sizes
Onto the Galaxy Watch5 Pro. It's available in a single 45mm size and in two colors - Black Titanium and Gray Titanium. In essence, the Galaxy Watch5 Pro brings better materials and a bigger battery than the non-Pro.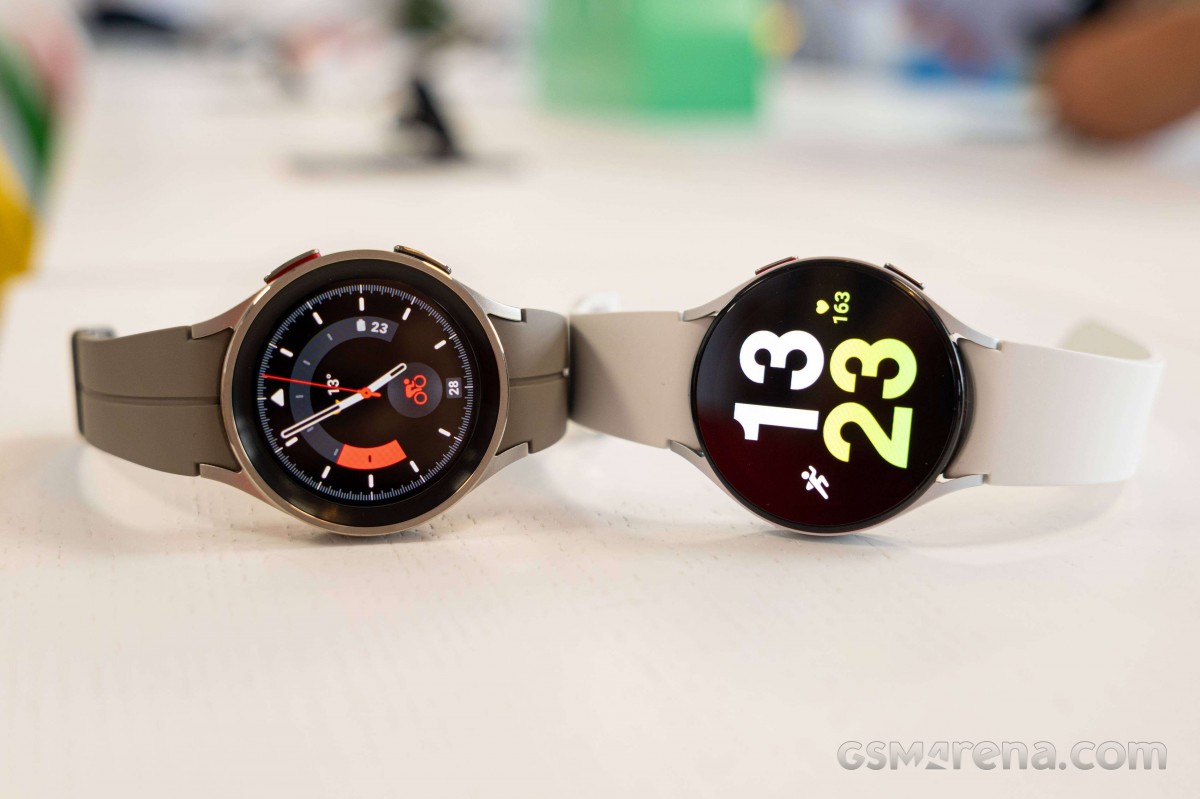 The display is again sapphire crystal, essentially scratch-proof, while the casing is made out of titanium. That means that it's lighter and tougher to scratch. The new D-Buckle strap is very elegant and is magnet-assisted, making it a cinch to open and close. The battery capacity is ample at 590mAh.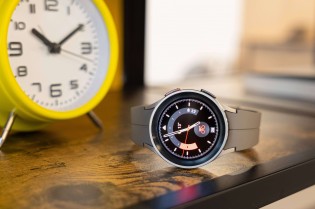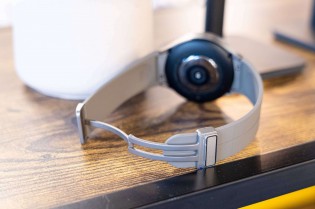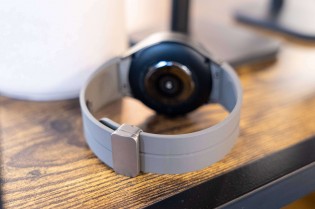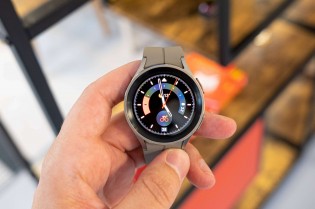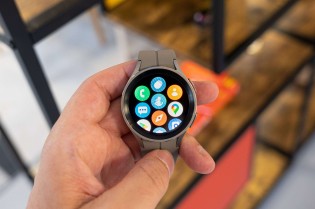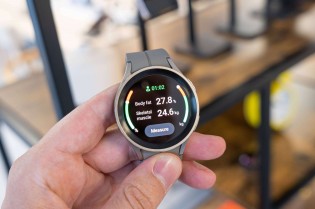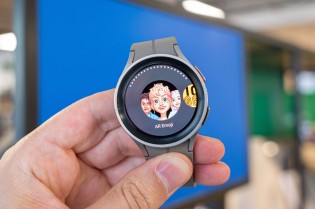 Samsung Galaxy Watch5 Pro
Samsung introduced a new line of straps, including a two-toned sport band, a NATO band, Athletic Sport, Global Goals, a Link bracelet that's made of titanium, and a Milanese strap.
Wrap-up
The Samsung Galaxy Z Fold4 and Galaxy Z Flip4 are the best foldables around, but more importantly, they are great phones on their own. You could argue that some of their rivals are better in one way or another, but the reality is that there isn't a more daily-driver-ready foldable out there, nor one as readily available as Samsung's Z series.
And now in their fourth generation, the Galaxy Z series is that much better in the most important ways.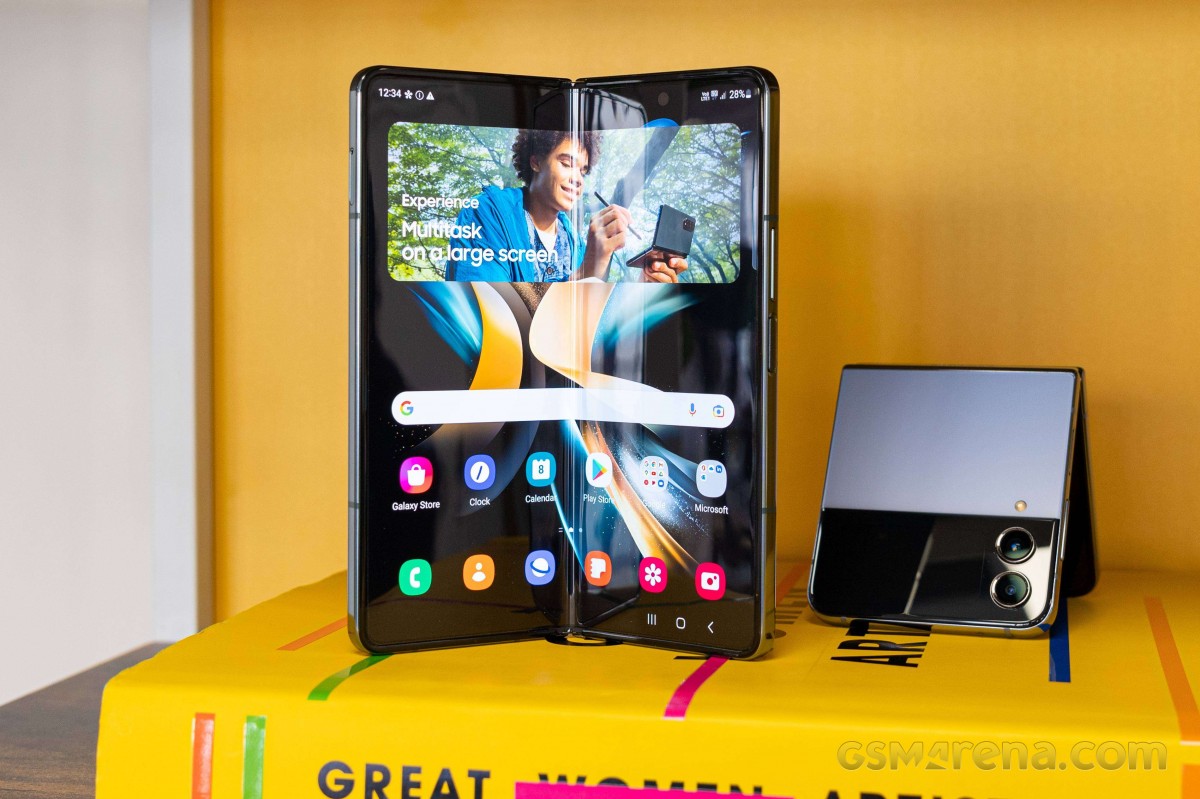 Making the cameras better was long overdue and Samsung did it. We hoped for an autofocusing ultrawide camera, but the reality is that most people wouldn't notice a difference. We could also wish for a periscope zoom on the Galaxy Z Fold4, but that would put the Galaxy S22 Ultra in too much danger, and once again, most people probably wouldn't notice or at least care as much.
Samsung made the folding phone a few years ago and now it's making it as good as the regular one, one step at a time. Last year we got durability and the S Pen, this year we got better cameras and small refinements that go a long way in the course of 12 months of using a phone.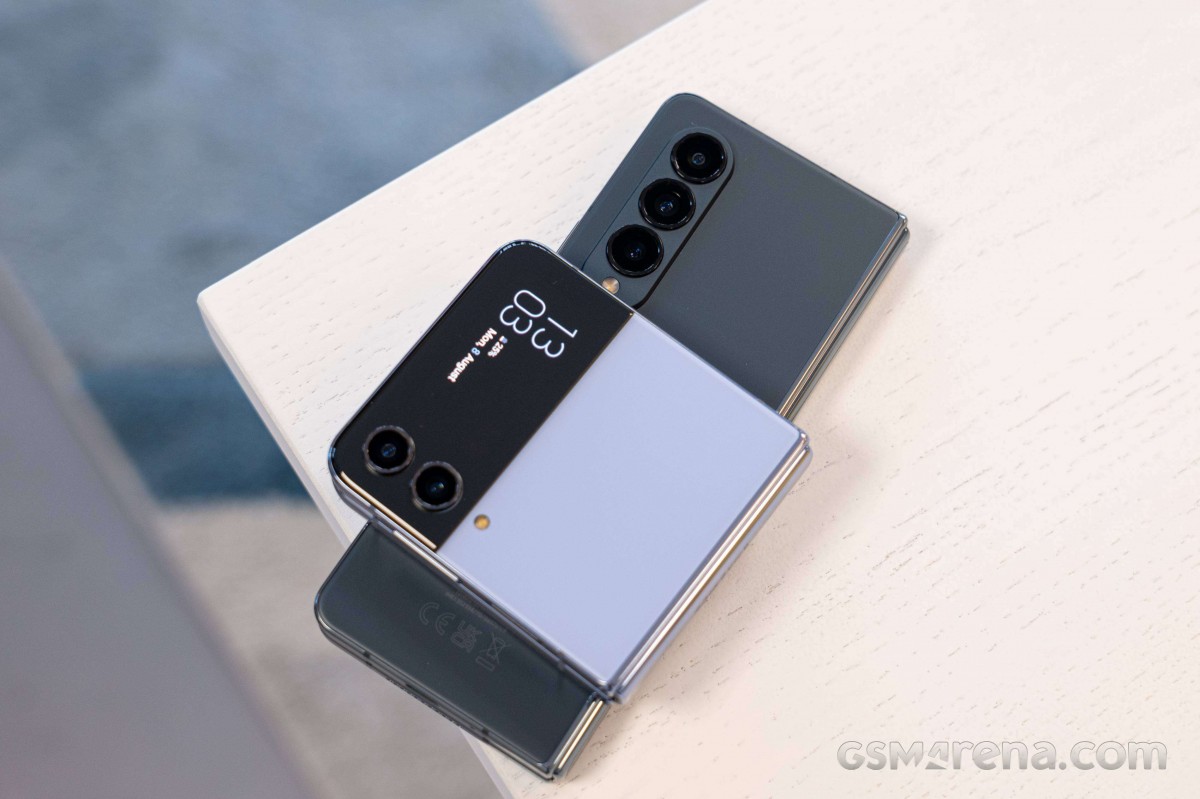 This is just a hands-on. We'll dive much deeper in our full reviews of both the Galaxy Z Fold4 and Z Flip4, both coming soon!
Meanwhile if you have already made up your mind and want to place a pre-order you can follow these links:
well laptop webcams usually have vga (480p) or 2mp (1080p). so imagine taking a selfie with z fold 4 unfolded front cam💀💀it would look like a cheap mediatek phone