Samsung is bringing Galaxy S22 camera features to older S21, S20, Note20 and Z-series phones
Peter, 04 May 2022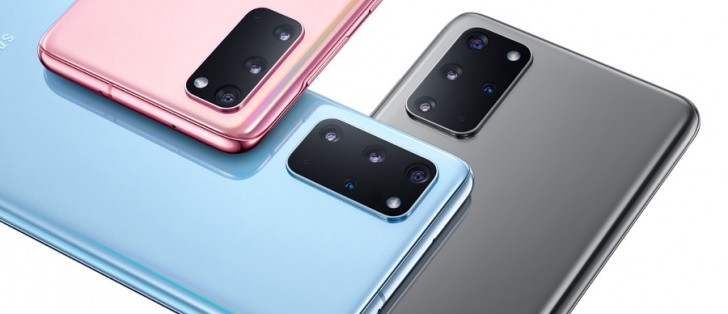 The Galaxy S22 series launched with several camera enhancements in their tool bags, now Samsung has announced that it is back backporting some of them to select Galaxy S, Note and Z flagships. This was published on the South Korean forums as the updates will rollout on home turf first.
Note that some improvements are available only on some models, the breakdown is below.
Improved nighttime portraits: Galaxy S20 series, Galaxy S21 series, Galaxy Note20 series, Z Fold 2, Z Fold3.
The "Nightography" processing of the S22 series allows the telephoto camera to be used in Portrait mode for night photography.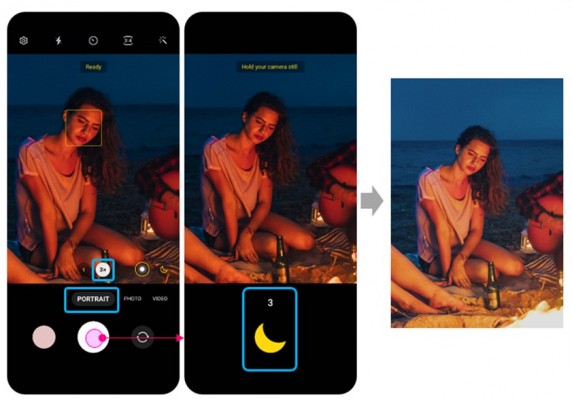 The telephoto camera can now do Portrait mode in the dark as well
Improved/added auto-framing function: Galaxy S21 series + S21 FE, Z Flip 4G/5G, Z Fold2, Z Fold3.
This features zooms in and out and pans around to keep up to 10 people in frame (standing at up to 5m away). This was already available on the foldables, but Samsung has fine-tuned the performance. It is a new feature on the S21 models.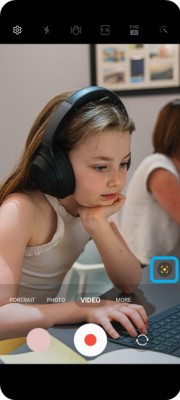 Toggling the auto-framing feature
Improved effects for video calls: Galaxy S20 series + S20 FE, Galaxy Note20 series, Galaxy S21 series + S21 FE, Z Flip 4G/5G, Z Flip3, Z Fold2, Z Fold3.
Note: Galaxy S10 series + S10 Lite, Galaxy Note10 series + Note10 Lite support coming in the first half of 2022.
This feature works with third-party apps and adds background replacement and mic controls to your call. The supported apps are: Duo, Google Meet,, Knox Meeting, Messenger (Meta), Microsoft Teams, WhatsApp, Zoom, BlueJeans, Webex Meetings, KakaoTalk.
Auto-framing effects for video calls: Galaxy S21 series + S21 FE, Z Flip 4G/5G, Z Fold2, Z Fold3.
Adding to the above, select phones can also activate the auto-framing feature during video calls. This is really its best use-case, since you are free to move about and don't have to worry about readjusting the framing.

Auto-framing and other effects are available for video call apps as well
Improved camera quality for third-party apps: Samsung Galaxy S21 series + S21 FE, Z Flip3, Z Fold3.
The Galaxy S22 series added support for the camera's advanced processing features in Instagram, TikTok and Snapchat. This is now available on older models as well.
Galaxy Z Fold3 improvements
The Z Fold3 will gain support for the Expert RAW app , which will be available for download from the Galaxy Store starting this month. Additionally, the main camera app's Pro mode now works with the telephoto camera as well.
These updates are rolling out in Korea, but should be available globally, so make sure to check the changelog for the next update you get.
Related
are these features coming to s20 fe 5g snapdragon version here in india? i think camera is totally messed up after andriod 12 update quality is still good enough but we don't get HDR tag in photos!!!!!!
Side sense can be purchased Every feature are available too buy, don't rely on cheap garbage free, like apple says android users are poor.
smoke weed? these are software update and not a app to purchase\
Popular articles
Popular devices
Electric Vehicles