Samsung Galaxy A24, A34, and A54 to launch without depth sensing cameras
Vlad, 21 July 2022
Breaking news! Samsung is copying Nothing! Well, not really, but it is going to get closer to the new brand's camera-related philosophy next year, according to a new report from its home of Korea.
Allegedly, Samsung will drop the useless depth sensing cameras from the backs of its upcoming Galaxy A24, A34, and A54 models, due to be released in 2023. It won't also remove the almost useless macro cams from these phones, so it's stopping halfway in its journey to become more like Nothing - a company which just announced a phone with only two camera sensors: the main one and the ultrawide.
The open secret in the industry for the past few years has been that most mid-rangers in that price range actually only have two useful cameras, the main one and the ultrawide, but manufacturers have felt the need to pad their rears with at least one extra unit, if not two - a depth sensor here, a monochrome one there, a macro cam somewhere too.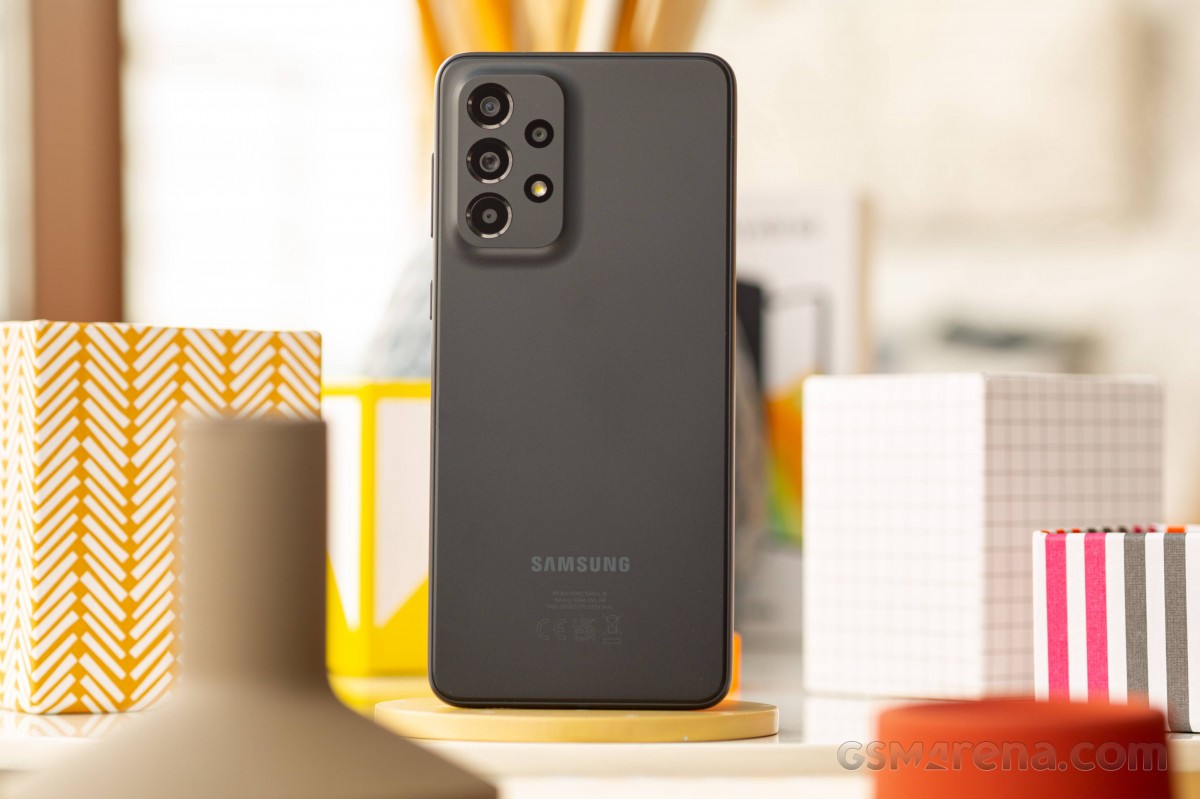 Samsung Galaxy A33 5G has a depth sensor
Has this sensor inflation (which turns out to have foreshadowed the real inflation) ever convinced anyone that a $200 Samsung or Poco or Redmi has amazing cameras because there's simply so many of them? Who knows. But this trend really can't die soon enough, and it looks like Samsung will do its part to help. Or at least it will be off to a good start if this rumor pans out.
The same report goes on to say that the Galaxy A24 will come with a 50 MP main sensor, an 8 MP ultrawide, and a 5 MP macro cam, while the A34 will go with a 48 MP main camera and keep the other two the same. Weirdly enough, the A54, which should be the highest-end of this group, will only have a 5 MP ultrawide shooter if this report is correct. That will sit alongside the 50 MP main snapper and the unfortunately still obligatory for Samsung 5 MP macro cam.
Samsung will apparently use the resources it won't be spending on putting those depth sensors in phones to "strengthen" the essential camera specs for the other sensors. The Galaxy A34 is said to land in March next year, while the A54 should arrive a month later.
Source (in Korean)
Related
Anonymous
22 Mar 2023
Kxb
Exactly, the 2mp snapper is just too bad, i can crop an image from main sensor and always getting a better result. However, i sometimes actually use my 5 mp macro on my samsung A33. It requires flash or proper lighting, but the result is pretty dece...
Anonymous
17 Nov 2022
hH}
Trade offer: I receive 50 dollars more and you receive 1 less camera.
people like you are the reason why phone companies following apple's footstep.
Popular articles
Popular devices
Electric Vehicles