MWC 2015: Samsung Galaxy S6 and S6 edge hands-on
Samsung at MWC 2015
GSMArena team, 1 March 2015.
Samsung Galaxy S6 camera samples
Both Galaxy S6 smartphones use 16MP rear cameras with F/1.9 aperture and bright LED flash. Both devices also pack a front 5MP snapper with the same F/1.9 lens, which means better results in low-light conditions.
We are sure many of you are eager to check the performance of both snappers and now we can help you with that.
Here are the official camera samples taken with the rear camera of the Galaxy S6.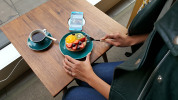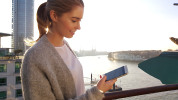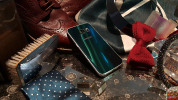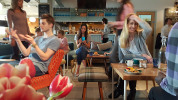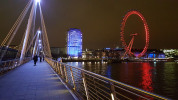 Samsung Galaxy S6 16MP official samples
And here are some official shots taken with the front 5MP snapper.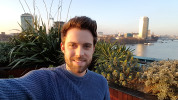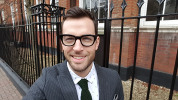 Front camera samples from the Galaxy S6
We also took some samples inside the venue: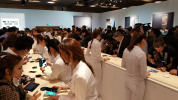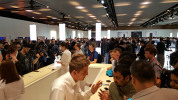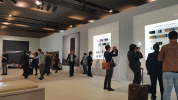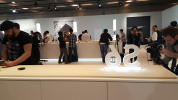 Our camera samples with the 16MP Galaxy S6 rear camera
Update: Here are a few more samples:
We also tried out the HDR mode on the Galaxy S6.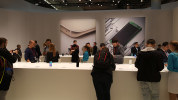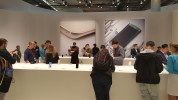 Samsung Galaxy S6 camera sample: HDR off • HDR on
Samsung had a dimly lit setup to test the low-light performance of the Galaxy S6's new camera. With a Galaxy Note Edge and a Apple iPhone 6 on hand we snapped a couple of shots.
The Galaxy S6 has a Sony IMX240 image sensor like the Galaxy Note Edge, both have OIS, but the new flagship has a wider aperture - f/1.9 vs. f/2.2 - which should give it a leg up.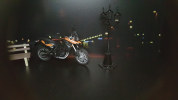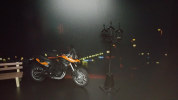 Galaxy S6 • Galaxy Note Edge • iPhone 6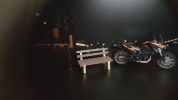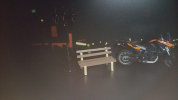 Galaxy S6 • Galaxy Note Edge • iPhone 6
And you may also want to check out this 1080p video shot with the rear camera of the Galaxy S6.
The Samsung Galaxy S6 camera can do HDR in video too, here's a quick demo of what an effect it has.
The Samsung Galaxy S6 has optical image stabilization and Samsung was so proud of it that it created a mechanical setup where you can pit any handset against the new flagship.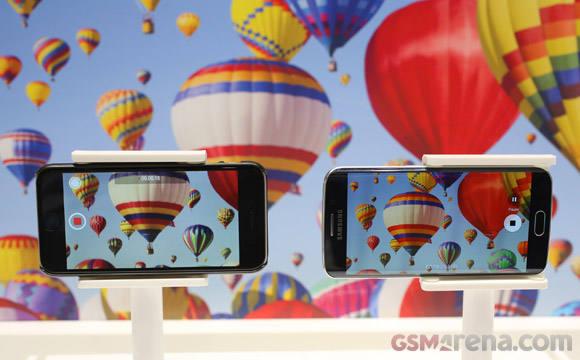 We had an iPhone 6 in our pocket (sadly, no iPhone 6 Plus) so we went for it. The iPhone 6 has one of the best software image stabilization around.
We're also quite fond of Instagram's Hyperlapse so we gave it a shot too:
The camera indeed looks quite promising. We'll be passing judgments once we got our hands on a retail unit, but we are settings out hopes high for sure.
hii guys, i am hoping to buy a GS6 or GS6 EDGE soon, but i am confused which one to buy. I like the EDGE look not the feel.Its a new tech and i wish to have it, but it felt more comfortable using the GS6 than the edge version and it feels little di...
If you really are a seller then you know nothing about selling, prices and how to upsell or cross-sell. Overpriced? Maybe, for 1 or 2 months then the price will drop like rain. ask your manager what are these 2 first months for and the why for the ov...
Overhyped.. edge is a minus to me.. only samsung want's this.. overprized.. same shit like apple does.. because costumers are stupid sheeps.. and i'm 100% sure there will be the camera reddot problem in some conditions.. greetz, a mobile seller