Samsung Pay arriving in South America next week; Brazil gets it first
Himanshu, 15 July, 2016
Samsung has announced that its mobile payments service Samsung Pay will go live in Brazil on July 19. This will make Brazil the first country in South America and eighth worldwide where the service is now available.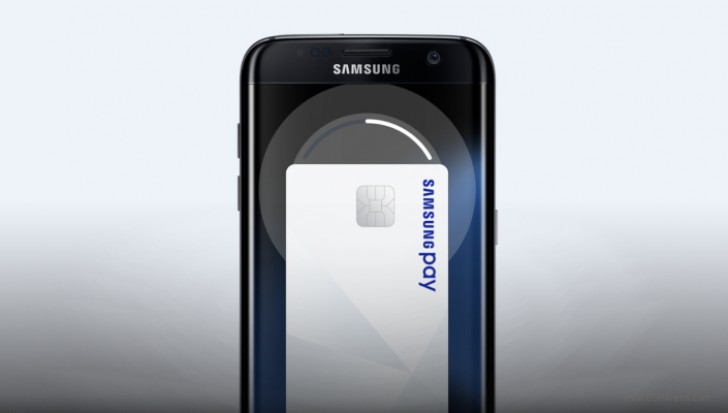 "We are extremely excited that Samsung Pay is now available in Brazil," said André Varga, Product Director of Samsung's Mobile Devices Division in Brazil. "As the first market in South America to roll out our mobile payment service, Brazil will pave the way for the region's adoption of Samsung Pay."
Samsung Pay's launch partners in Brazil include Banco do Brasil, Brasil Pré-Pagos, Caixa, Porto Seguro, and Santander. Additionally, the South Korean company is also working with other bank partners including Banrisul, Bradesco, Nubank and Itaú-Unibanco to expand the service's availability in the South American country.
Samsung phones that will be compatible with the payments service in Brazil include the Galaxy S7, Galaxy S7 edge, Galaxy A5 (2016), Galaxy A7 (2016), Galaxy Note5, Galaxy S6 edge+, Galaxy S6 and Galaxy S6 edge.
Samsung Pay is currently available in South Korea, the United States, China, Spain, Singapore, Australia, and Puerto Rico.
Related
Is there any news on when will it enter Malaysia or more generally Southeast Asia?
Ignorant Apple sheep like you is what hampering tech and innovation from improving. Samsung pay is the best, most innovative, versatile and most useful amongst any other mobile payment solutions out there. There has never been a report of the info st...
It's sooo insecure that the US government uses Galaxy phones, in 2016 senators and staffers get to choose between a iPhone SE and a Galaxy S6 and let me remind you that Samsung KNOX is certified by the Chinese, French and US governments.
Popular articles
Popular devices
Electric Vehicles