Samsung Philippines is doing an early pre-order for Galaxy S10, but it's all under wraps
Peter, 11 February 2019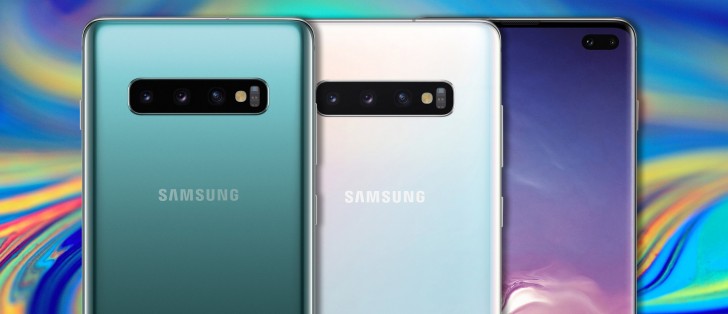 Observant redditors spotted a curious "early pre-order" on Samsung Philippines. What's curious about it is that you're not told what you're getting, instead you can pick from Options A through D.
Still, Option A has a "Limited Edition" label above it that quite literally shines to grab your attention. And as soon as you click it, a red text tells you that this option will be available on March 15.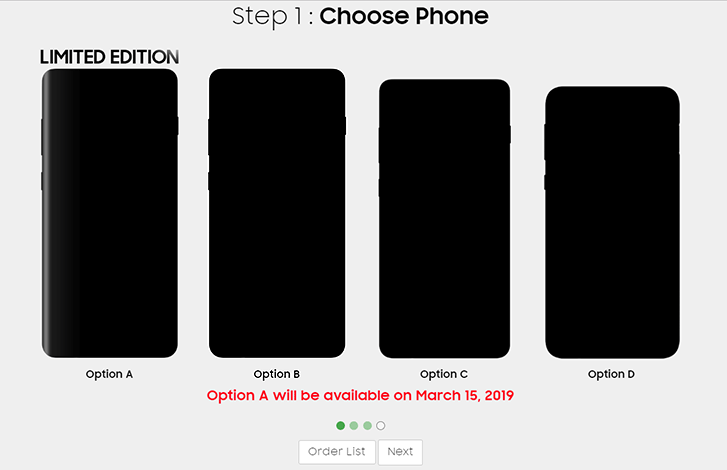 What else is happening in March in Galaxy-land? Not much – other than the launch of the Galaxy S10 series. Option A comes with an "exclusive" gift package worth a total of PHP 30,698 – that's $588/€520 – and requires a downpayment of PHP 2,000. The package includes a "Mystery Box", free HDMI adapter, Nanofixit Screen Insurance and a 10% off voucher for select tablets and wearables.
That's a significant chunk of the price of the Galaxy S10 phones, which range from the S10e's €750 to S10+'s €1,000 (these are the European prices of the base models).
Seeing how Samsung left the curved screen visible as a clue, this is either the Galaxy S10 or Galaxy S10+ (the S10e has a flat screen). Chances are that this is a Plus model as it's the premium version, more worthy of a limited edition release.
This could even be version with 12GB of RAM and 1TB storage, which explains the delayed launch (at least in the West and in South Korea, the S10 phones will be on sale from March 8).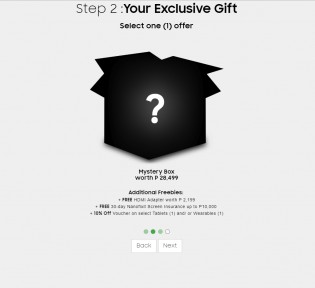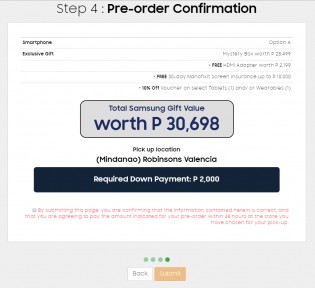 Pre-ordering Option A: the Exclusive mystery box • how much it's worth
As for options B through D, each of them gives you a choice between a Mystery Box or a store voucher. The values go down the closer you get to D (each of the three Boxes contain a 10,000mAh power bank and other goodies). With no red label warning of a March availability, these are likely current Galaxy models.
Related
I havent TRY converge but i will TRIED it hahahahaha
mystery box has a bluetooth headset, tablet, powerbank, otg, sd card, smartwatch
Popular articles
Popular devices