Samsung reportedly considers Ultra Thin Glass for its next foldable phone, a clamshell
Peter, 16 October 2019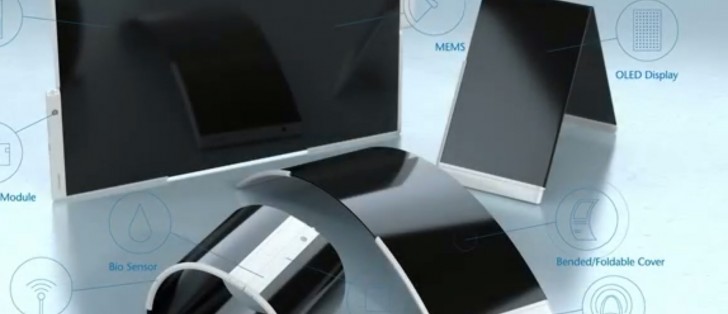 The plastic screen cover of the Galaxy Fold is soft and easy to scratch. ET News reports that Samsung is considering swapping this plastic polyimide layer with Ultra Thin Glass (UTG) for its next foldable phone, which is expected early next year.
UTG is only 0.1mm thick, not much thicker than a human hair. It's hard to manufacture, keeping the price high and the yield low. However, UTG looks much better than polyimide and should be more scratch resistant (the trade off is that it's more prone to shattering than the plastic).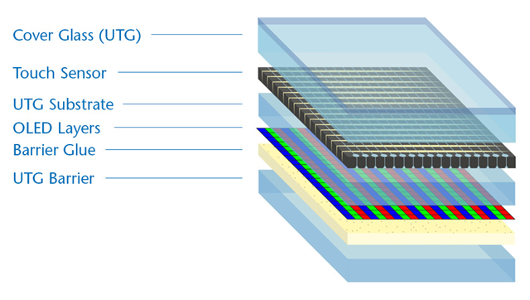 The upcoming phone reportedly folds down like a clamshell instead of the horizontal book-like fold of Samsung's first foldable phone. It's expected to be more affordable though not "cheap" by any means - $1,500, down from the $1,980 price tag of the Fold. It will be more compact too, insiders suggesting a screen size of 6.7" (vs. 7.3").
Anyway, Samsung is reportedly looking at using glass from SCHOTT AG that is treated by a proprietary process by DOWOO INSYS, which is 4-5 years ahead of the competition, according to an industry insider.
It's this final tempering process that enables UTG to fold and each company has its own secret method. Corning, Asahi and NEG all have their own foldable glass in the works, but are yet to launch any retail products.
Samsung is expected to introduce its second foldable phone in Q1 next year. However, it may adjust the timing of the launch depending on how the Galaxy Fold performs on the market. Also, it may drop the UTG for this generation and go with polyimide again if the new material doesn't live up to expectations or the yields are too low.
Related
I'm probably being paranoid, but I just keep thinking of folding this one day, the glass gives way, shatters and the pieces fly into my eyes.
Glass is glass more this more capable to break. even a paper thin glass made of real diamonds wont be much shatter resistant from falls to concrete. And a 1mm thin glass is like a joke.
Well, I was talking about the w2019 model which some other guy talked about. I was commenting on his comment and this has nothing to do with you. I think you have some problem understanding people. You're still embarrassing yourself again and again. ...
Popular articles
Popular devices
Electric Vehicles