Samsung reports yearly profit increase despite COVID-19 pandemic
Yordan, 28 January 2021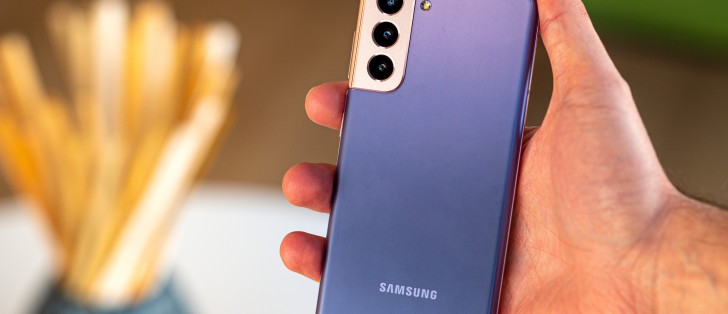 Samsung has just announced its financial results for the fourth quarter of 2020 and the full fiscal year, and the numbers look impressive for both periods. The company saw a 26% increase in profit just for the October-December period, compared with the same three months in 2019, while sales increased ever so slightly - just under 3%.
Samsung has also recorded a nearly 30% increase in profit for the whole pandemic-disrupted calendar year, while sales improved by KRW6 trillion ($5.36 billion) on a yearly basis, but a quarter of the gains (approximately KRW1.4 trillion/$1.2 billion) were erased due to the "aggressive" exchange rate between the Korean won and the US dollar.
Q4 2019
Q4 2020
Change
Fiscal 2019
Fiscal 2020
Change
Revenue
KRW 59.88 trillion
$53.61 billion
KRW 61.55 trillion
$55.11 billion
2.8%
KRW 230.4 trillion
$206.2 billion
KRW 236.81 trillion
$212 billion
2.8%
Profit
KRW 7.16 trillion
$6.41 billion
KRW 9.05 trillion
$8.1 billion
26.4%
KRW 27.77 trillion
$24.86 billion
KRW 35.99 trillion
$32.22 billion
29.6%
The mobile division recorded a decrease both in sales and operating profit during the holiday period. Q4 2020 saw only KRW2.4 trillion ($2.14 billion) in profit, which was 34% less than Q4 2019, and Samsung said this was due to weaker sales (from KRW24.74 trillion/$22.13 billion to KRW22.34 trillion/$20 billion) and marketing spending. However, the yearly results are in line with expectations following "continued efforts to optimize costs".
Looking ahead, Q1 2021 might be slow for the overall smartphone market. Still, the Korean company expects both revenue and profit to rise following the early introduction of the Galaxy S21 series, as well as "product mix improvement."
Samsung's golden hen in 2020 was the display business - the division posted the highest ever sale of mobile phone panels and saw an increase in TV screen prices, leading to a sharp increase in cash flow. While the next three months won't be the most impressive, Samsung is confident its performance will be strong due to major consumers adopting more and more OLED panels.
Related
Anonymous
29 Jan 2021
39r
They are extremely greedy company
AnonD-834088
28 Jan 2021
mHe
So if you think it's not up to scratch you Will be in complaints forum,see you there 🤳😱
SAMSUNG increase the price of their Galaxy phones every year when the new models are released in Malaysia.
Popular articles
Popular devices
Electric Vehicles