Samsung S7550 Blue Earth review: Calling Captain Planet
GSMArena team, 16 September 2009.
Video player covers the basics
The video player has a simple interface without too many features. All the basic are covered though, and that should really be enough as the screen size doesn't really lend itself to watching whole movies on it.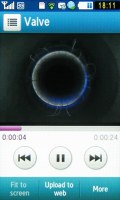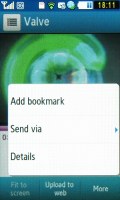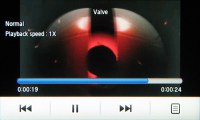 The video player of Samsung S7550 Blue Earth
The player supports MPEG-4 videos but we only managed to get QVGA samples running. The VGA resolution videos we tried playing turned out to be unsupported. The video player can also use the accelerometer so once you flip the phone to its side it goes landscape and fullscreen.
3 megapixel fixed-focus shooter does well
The Samsung S7550 Blue Earth features a 3.15 megapixel camera with fixed focus and is capable of taking photos with a maximum resolution of 2048 x 1536 pixels.
The camera does not have auto-focus, but it sports the nice Smile shot feature. Basically when you turn it on, pushing the camera button doesn't immediately take a picture. Instead it just starts monitoring the framed face and as soon as the person smiles (or at least grins), the handset takes the shot for you automatically.
The camera interface is nicely touch-optimized and is certainly one of the most comfortable camera interfaces on a touchscreen device so far.
The camera of the Blue Earth phone is pretty basic but shows some pretty mature image processing. The contrast is good, the noise levels are tolerable, while fine detail smearing is by far not as frequent as it was on the Samsung Star. The images from the Blue Earth are sharper, which comes at the cost of oversharpening in some areas. The color rendering has improved as well.
The overall result is quite good for a basic camera though it certainly won't cut it as your main camera. You can see that for yourselves from the samples below:
Synthetic resolution
We also snapped our resolution chart with the Samsung S7550 Blue Earth. You can check out what that test is all about here.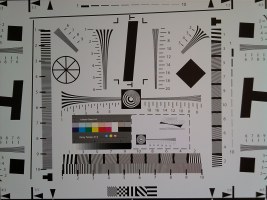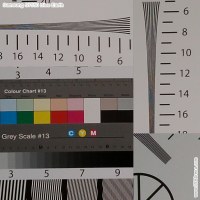 Samsung S7550 Blue Earth resolution chart photo • 100% crops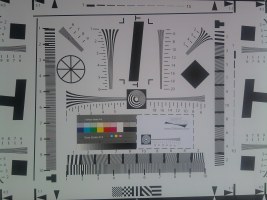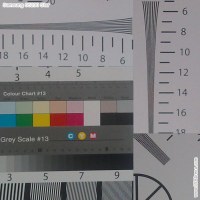 Samsung S5230 Star resolution chart photo • 100% crops
Video recording
The video recording capabilities of the Samsung S7550 Blue Earth are very poor - it maxes out at QVGA resolution and frame rate somewhere below 15 fps. Needless to say that hardly any usable videos can be produced with those specs.
Here is a sample Samsung S7550 video recording for you to check out.
3G connectivity more than welcomed
The Samsung S7550 is usable worldwide with quad-band GSM support. It also packs 3G support at the 2100 band and with HSDPA it's perfectly ready for speedy network data transfers. Anything data-intensive also has the option to go through Wi-Fi, which is a welcome but surprise addition to the connectivity specs for the Blue Earth - Wi-Fi is not what we'd call "energy efficient".
Bluetooth is present and it is complemented by A2DP support, making up somewhat for the lack of a 3.5mm audio jack.
The Samsung Blue Earth comes with garden variety microUSB port, unlike the S5230 Star, which was stuck back in time with a proprietary port. You can set up the phone to connect in mass storage mode or PC suite mode (or Media player) or to prompt each time it's paired with a computer.
In mass storage mode it gives access to the memory card but not to the internal memory and you cannot use the phone for calls or data in this mode.
Web browser might be changed
There was something fishy going on with the web browser of the Blue Earth unit we got - it was a NetFront 3.4, which is something we haven't seen for a while. Since the software in our unit wasn't finalized, we can't be sure this is the browser the phone is going to ship with.
We certainly can't think of any reasons not to replace it with the excellent WebKit-based Dolfin browser, which was cooked in-house by Samsung. There was something wrong with the NetFront browser, as it showed too many rendering issues, ones we haven't seen before on the same browser.
Anyway, one-finger zoom and kinetic scrolling are enabled in the browser, which is nice, but the Flash support is very basic so don't count on YouTube support.