Samsung starts selling the SmartTag+ in South Korea
Peter, 18 April 2021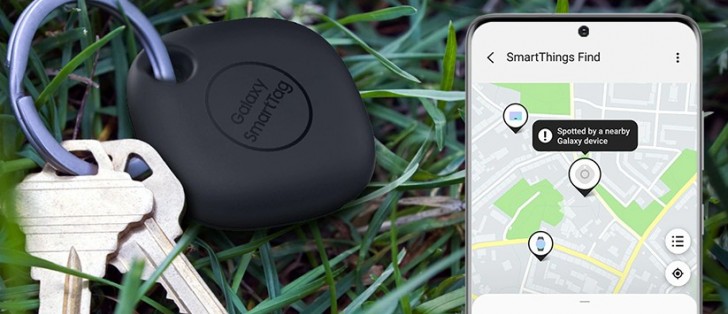 Samsung was supposed to start selling its SmartTag+ in the US earlier this week, but it seems that was delayed (it's missing from Samsung.com and other online retailers). Not so in South Korea, where the location tracker is available as of today.
It can be found on Samsung's online store as well as Samsung Digital Plaza stores around the country, plus other retailers such as Coupang, 11th Street, G Market and Naver Smart Store. Locals can buy one for KRW 39,600 in Black or Denim Blue.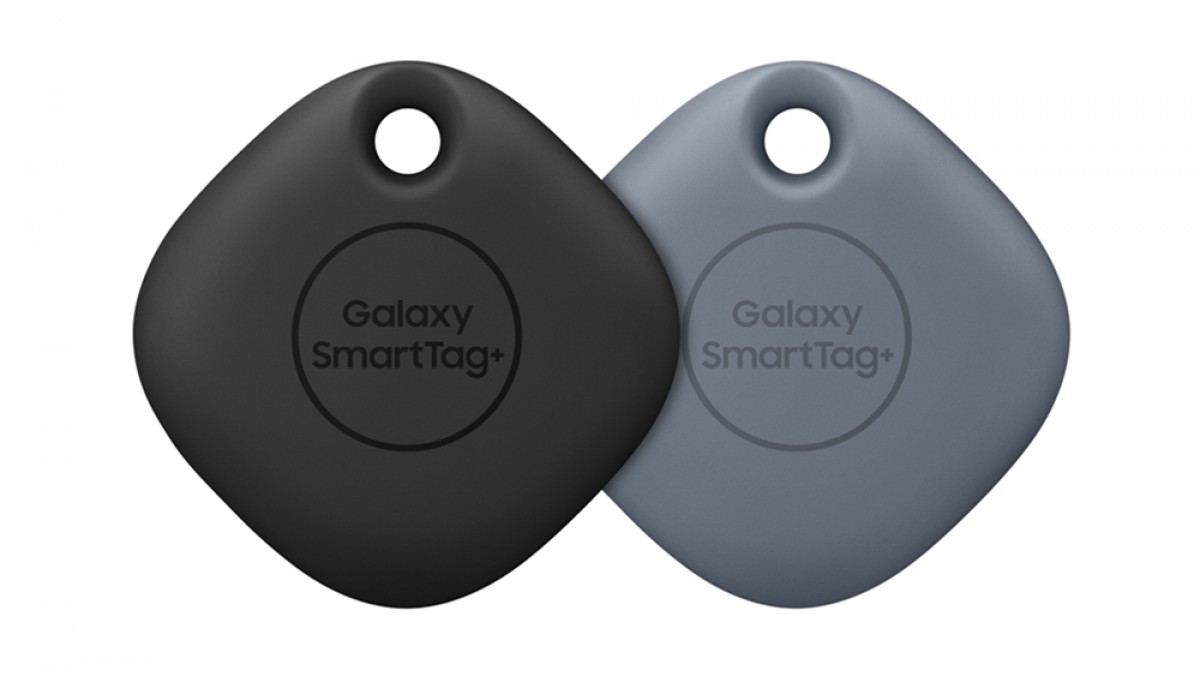 The difference between the SmartTag and SmartTag+ is that the former relies on Bluetooth LE, the uses Ultra Wide Band (UWB) technology, which provides accurate directional info. This allows users to find their lost keys using an AR application.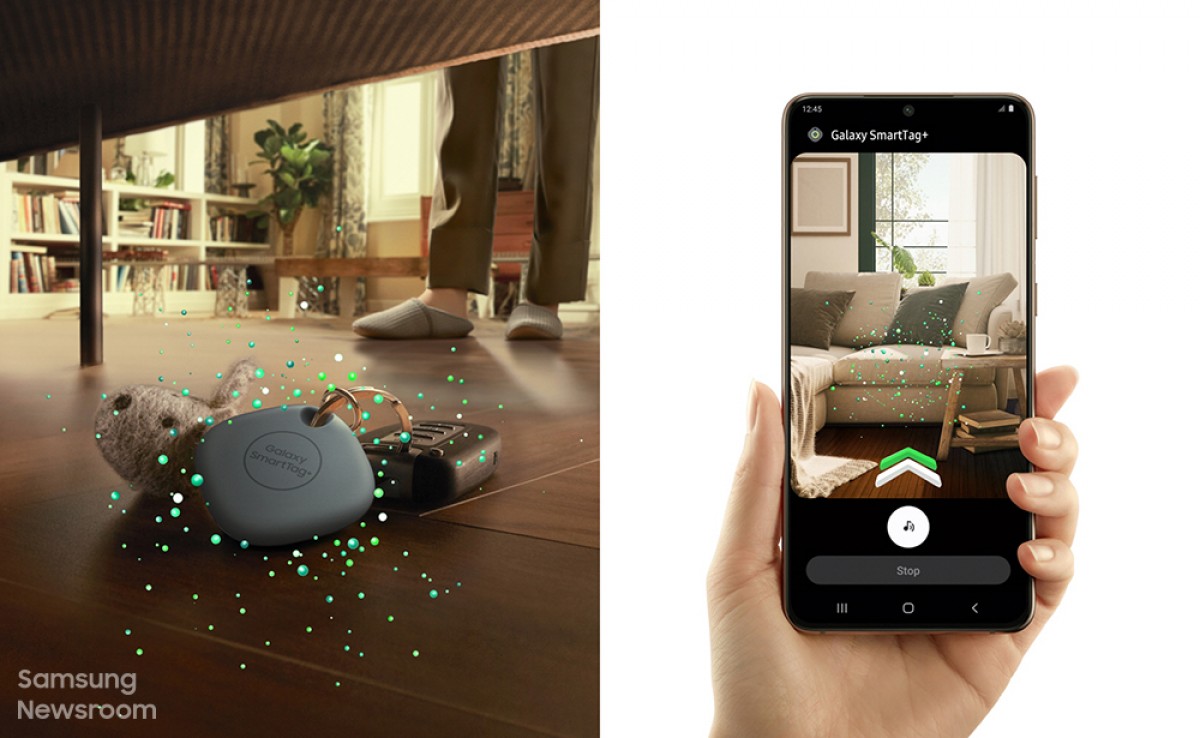 You can attach these tags to just about anything, things like keys or pets. Samsung even sees them as anti-theft devices you hook up to your bag or bicycle. But if you're going to carry them where they can be seen, you can pick up one of the official cases – the Samsung has introduced Disney, Star Wars, The Simpsons and Naver Line branded cases. Most of these are for fun, but there are practical ones like this one with a built in retroreflector.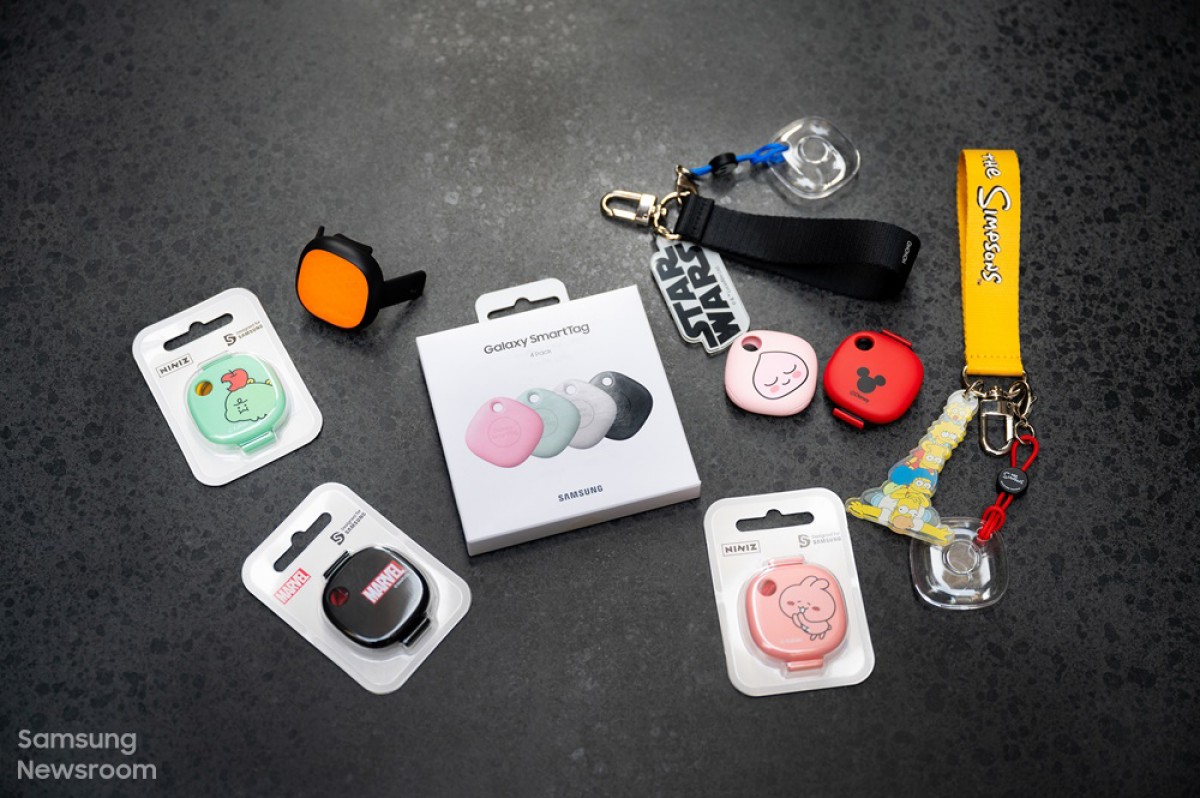 By the way, the Bluetooth LE connection of the vanilla tags has a range of about 120m. But you can track them (and the Plus) even if they are beyond the range of your phone – if you sign up for the SmartThings Find service, the tags will be detected by other Galaxy owners walking by (in turn, your phone will help other find their tags).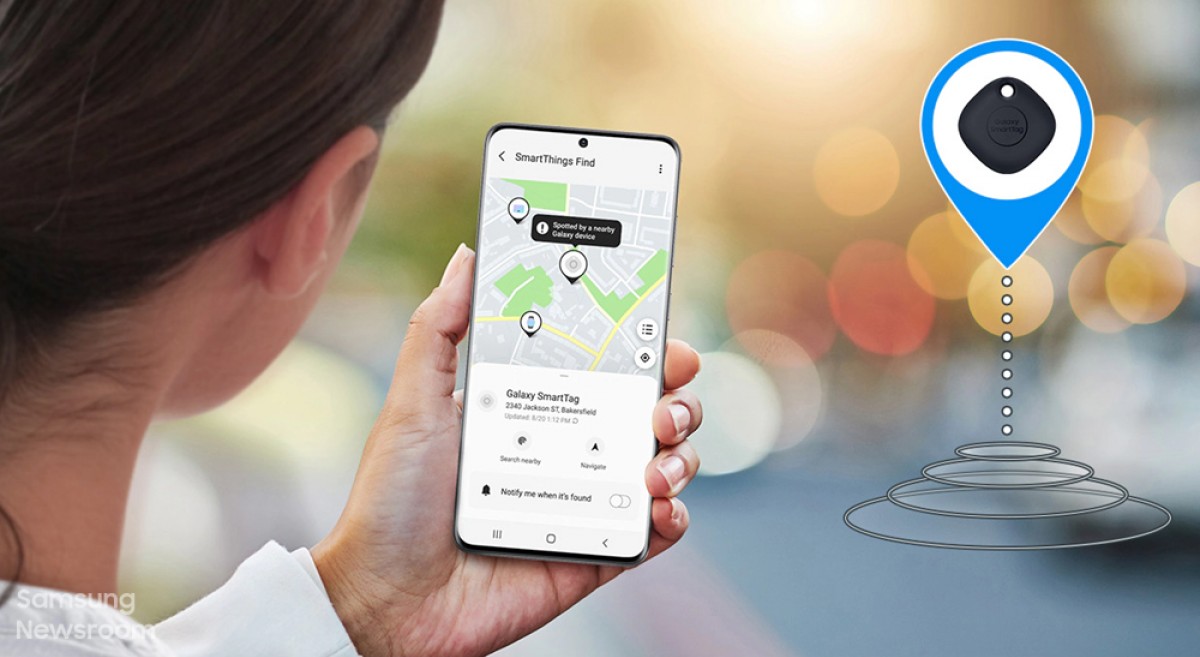 SmartThings also allows you to turn the tags into physical shortcuts for your smart home, allowing you to trigger actions with a short or a long press.
In the US the SmarTag+ goes for $39, the vanilla version is $29 (you can read our review of the SmartTag for more details). Note that for the Plus model you need an UWB-enabled phone like the Galaxy Note20 Ultra or S21 Ultra.
Related
This is for things like lost keys,.suitcases, etc. People won't have much of a use for lost keys and certain items. I think the idea is that if you find your item soon enough with the help of the tags, you will have a higher likelihood ret...
No you don't. This uses all Samsung devices as a network to find your missing tag in realtime anywhere. Read the article before commenting.
He that has a wife beware.
Popular articles
Popular devices