Samsung to invest $7B in 10nm and 7nm process production lines
Yordan, 15 March 2017
Samsung will launch its first smartphone with a chipset made with the 10nm process - the Galaxy S8 that is powered by Snapdragon 835 or Exynos 8895, depending on the market. The Korean company has big plans for its production lines - it announced it will invest $6.98 billion (KRW8 trillion) to extend them and will build new 7nm process facilities in 2018.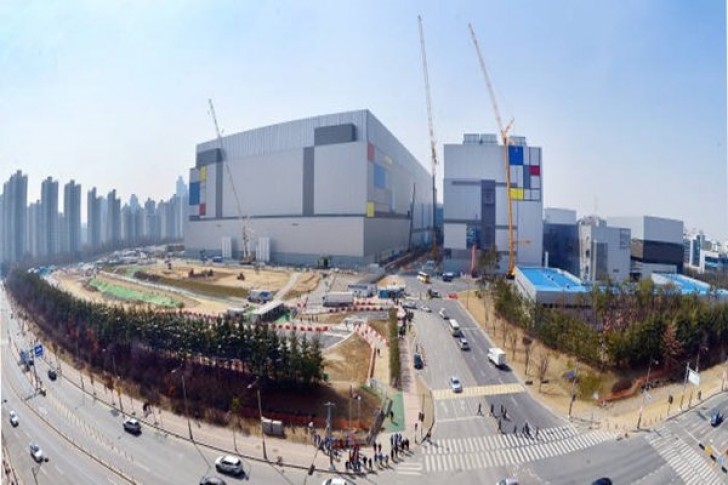 Industry sources revealed that on March 13 Samsung Electronics took the bold decision to extend its 10nm system semiconductor production lines in the industrial city of Hwaseong, 40 km southwest of Seoul. It already ordered equipment from domestic and foreign partners, and that will arrive by May. In the second quarter of the year, Samsung will put $2.18 billion of the gross investment to the current 10 nm manufacturing. The production lines build both Qualcomm's Snapdragon 835 and Samsung's in-house Exynos 9 Series SoC.
The Korean giant also has high expectations for the 7 nm chips that will equip smartphones in 2018. The new facilities will be built right next to 17 Line, the location of Samsung's factories. The reason for the massive shift is TSMC. The main competitor of Samsung Electronics snatched a deal with Apple for building their A10 and A10X processors that hit hard the Korean company. The rest of the investment ($5.23 billion) will make sure Samsung produces 30,000 7nm wafers per month.
Samsung representative told sources that if the company manages to win a deal with Apple, investments may increase. It will happen slowly though since demand will not be as high as it is with 10nm chipsets.
Related
ill make one for u but pls make sure ur the only one in the place before it explodes.
Last I checked, iPhone existed before Samsung's android phones a.k.a the galaxies. Research next time millenium kid.
Never said anything about being a fan of samsung. And siemens? Please for all i know you're using a smartphone that's not siemens. Lie much? You must be a millenium kid. Fanboys like you still exist and pretend they're not. So you're bashing apple. T...
Popular articles
Popular devices