Samsung unveils Galaxy Note8 PyeongChang 2018 Limited Edition
Orlin Milinov, 17 January 2018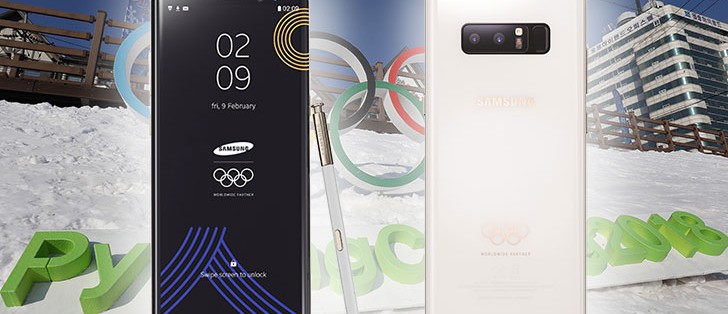 The 2018 Winter Olympics is taking place in PyeongChang, South Korea between February 9 and February 25. Samsung, as one of the main sponsors of the Games, will give more than 4,000 personalized Galaxy Note8 devices to athletes and IOC staff.
The phones will have a shiny white back panel with a golden five-ring Olympics logo. The Galaxy Note8 PyeongChang 2018 Olympic Games Limited Edition will also rock golden finish of the phone's rim, buttons and parts of the S Pen.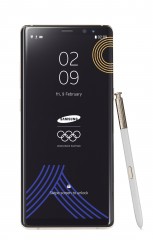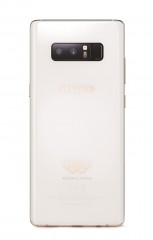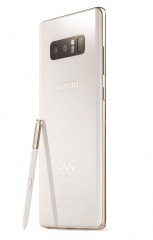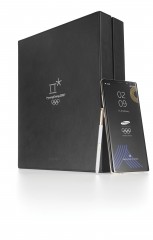 Samsung Galaxy Note8 PyeongChang 2018 Olympic Games Limited Edition
The exclusive Galaxy Note8 will come with preloaded PyeongChang 2018 themed wallpapers and apps "to help cultivate the utmost Olympic Games experience". Paralympians will also receive a unit of the limited edition Galaxy Note8. Their phones will be coupled with cases that feature the Paralympic Games logo.
Younghee Lee, CMO and Executive VP at Samsung Electronics said in a press release the phone will help athletes to stay connected, capture and "share one of the most memorable moments of their lives." Thomas Bach, President of IOC, added that "because of dedicated partners like Samsung, the IOC is in the position to provide unforgettable experiences."
PyeongChang 2018 is the second time Samsung is involved with Olympic games in South Korea. The first time was in Seoul 1988 when the company was just a local sponsor but switched to Worldwide Partner in the Wireless Communications Equipment category for Nagano 1998.
Related
Why is it so hard to give people the colors they want..
people are dumb as usual, you really don't need for fast update on Samsung its because, Samsung current software is already rich in updates and mind you Samsung Grace UX/UI is already a very clean skin, don't believe me if you cant
Popular articles
Popular devices