Samsung unveils Galaxy Tab 3 Lite 7.0
16 January, 2014

We're not saying that Samsung has announced the same tablet four times in a row but it's hard to deny that the new Samsung Galaxy Tab 3 Lite 7.0 is almost the same as the regular Tab 3 7.0, which in turn was almost the same as the Tab 2 7.0, itself quite similar to the Tab 7.0 Plus.
Well, here go the specs. Again. The Galaxy Tab 3 Lite 7.0 has a 7" screen of WSVGA resolution (1,024 x 600 pixels) and a dual-core 1.2GHz processor (unknown chipset) with 1GB RAM. The tablet runs Android 4.2 Jelly Bean, has 8GB of storage and a microSD card.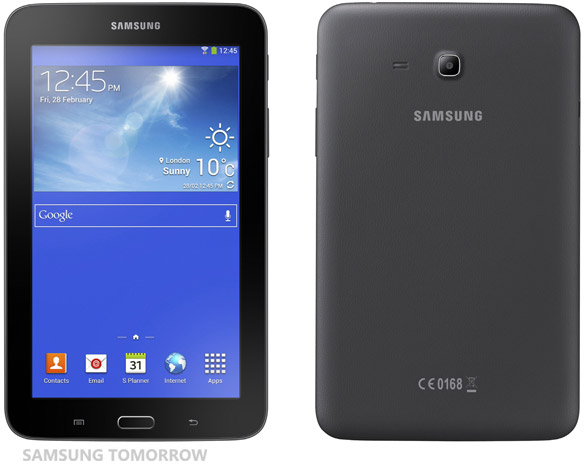 This is where things start to deviate a bit – the rear camera is a 2MP units instead of 3.15MP and there's no front-facing camera. The tablet is a bit thinner at 9.7mm (down from 9.9mm) but is taller and wider by 5mm. It's also a few grams heavier, despite the "lite" name.
More importantly, the battery capacity is down to 3,600mAh, which is phablet territory (the Huawei Ascend Mate has 4,050mAh battery). Samsung is promising up to 8 hours of video playback, but we'll believe it when we see it.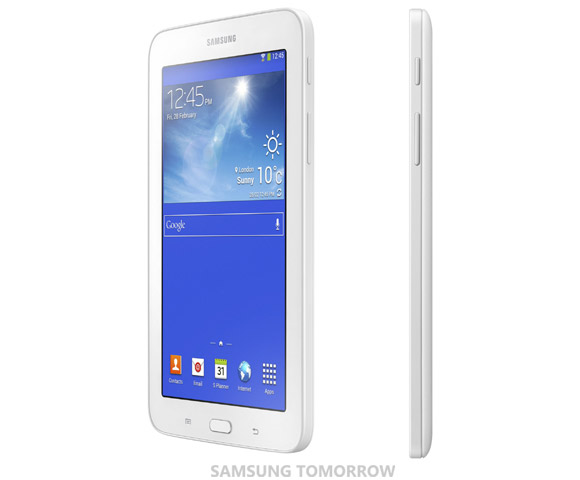 At least the connectivity seems intact – there's optional 3G (HSPA+, 21Mbps down, 5.76Mbps up), Wi-Fi b/g/n, Wi-Fi Direct, Bluetooth 4.0 and USB 2.0. There's also a GPS + GLONASS receiver.
The Android OS version is getting a little old, but you do get Dropbox (no explicit mention of the 50GB bonus ,though) and Polaris Office.
Samsung's press release makes no mention of price, which would be the real reason for the Galaxy Tab 3 Lite 7.0 to exist alongside the regular Tab 3 7.0. There's no mention of a launch date either, just that the tablet will be available globally in black and white.
Update: Polish site X-kom is offering the Tab 3 Lite 7.0 on sale for PLN 800, which works out to $260 / €190 / £160. If that's the actual price of the tablet, there might be better, cheaper options (from the likes of Asus, Acer and HP). Via
Related
Ummmmmmm........ Ok so I have this tab and like it's soooo lame r u kidding no front camera!? My friend has the same and now she can only download 1 or 2 mb games! What! I'm typing this with my iPad Air 2(2018) model and don't judge me I'm no tryin...
I got a tab 3 lite and when i found out it did not have front camera i sold it for apple device ipad
Popular articles
Popular devices