Samsung will sanitize your phone with UV-C light for free, crafts special cases with recycled materials
Peter, 13 March 2020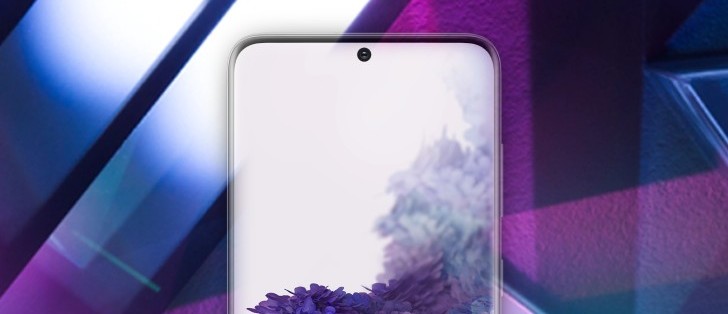 Samsung has announced a Galaxy Sanitizing Services for 19 countries, so if you come in with a device needing repair, the team at the service center will sanitize it with UV light.
The service is free and uses UV-C light to keep your device clean without using any harsh chemicals. And it won't damage your device either, Samsung has done careful testing to make sure of that.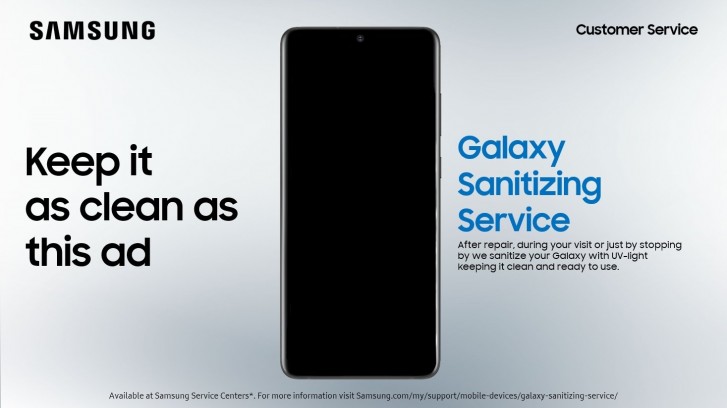 You can even bring non-Samsung phones in, the service center will still sanitize it for free. It takes just 30 seconds to kill 99.9% of germs on the device.
There are some restrictions for tablets and smartwatches, though, only certain service centers can handle them - check your local Samsung site for more info. We guess these devices require a different process as it takes 3 full minutes to complete.
Here are the countries where Samsung offers the Galaxy Sanitizing Service: Argentina, Chile, Croatia, Denmark, Finland, Japan, Republic of Korea, Malaysia, New Zealand, Norway, Pakistan, Peru, Poland, Russia, Spain, Sweden, United States, Ukraine and Vietnam.
That's just the first wave, the service will be available soon in: Australia, Austria, Canada, Czechia, France, Greece, Hong Kong, Hungary, India, Indonesia, Israel, Italy, Jordan, Kazakhstan, Latvia, Mexico, the Netherlands, Panama, the Philippines, Romania, Singapore, Taiwan, Thailand, the United Arab Emirates and the United Kingdom.
Samsung is also committed to reducing pollution and environmental damage, so it has partnered with Dutch textile firm Kvadrat to manufacture cases for the Galaxy S20+ and the Galaxy Watch Active2. Here's how it works: Kvadrat takes used plastic bottles (PET) and spins them into yarn. This yarn is then used to make cases for the Galaxy gadgets.
A single 500ml bottle has enough material for two Galaxy S20+ cases. The process is eco-friendly and results in less CO2 emissions than a traditional process (it also requires less energy and preserves non-renewable resources). Kvadrat has earned the EU's Ecolabel certification. More details on the process in the infographic below.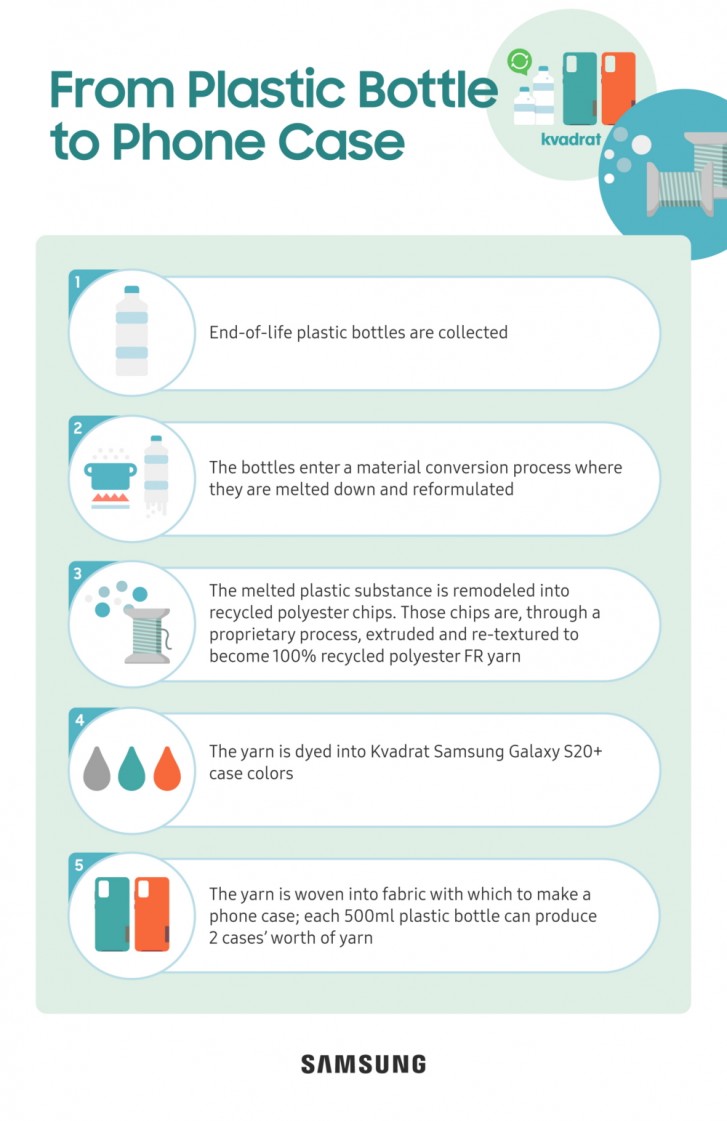 Related
What artificial lifespan? If you as a manufacturer you buy some components, and the component manufacturers only provides drivers for 3 years. That is that, there is nothing you can do without reverse engineering their software and violating copyrigh...
AnonD-908380
16 Mar 2020
Twq
Artifical life span is not acceptable and there is no defense for bs like that. The majority of people keep their phones for more than 3 years. And if they don't, there is the second hand market. They should provide updates for 5 years minimum. If a ...
But this isn't the case. The majority of consumers buy a phone because they either want a new device, or damaged theirs device and use it as an excuse to buy a new one. Very few people with a 2-3 year old device (average life span of well cared for b...
Popular articles
Popular devices
Electric Vehicles