Samsung Wireless Powerbank hands-on
Prasad, 05 August 2019
Today we're looking at the Samsung Wireless Powerbank, a product that does exactly what it's called. While powerbanks are common, as are wireless chargers, there are very few wireless powerbanks on the market and even fewer from reputed manufacturers.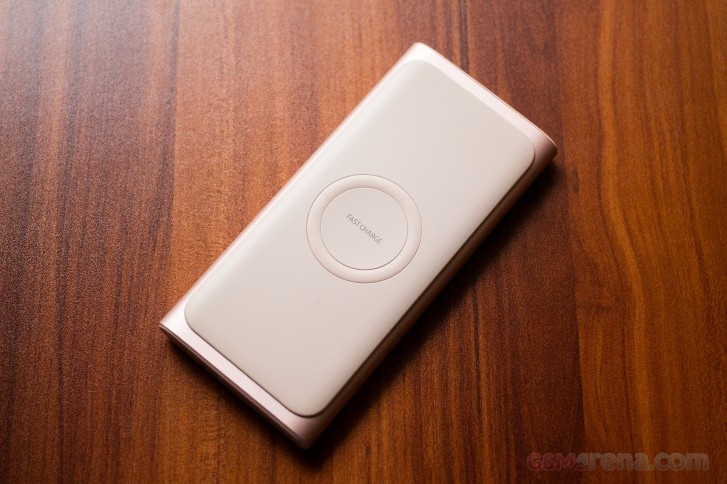 The Samsung Wireless Powerbank goes a step beyond most and also includes fast charging, not just for the wired mode but also for the wireless mode for Samsung's own smartphones.
For wireless charging, the powerbank supports standard Qi charging, Samsung's own Fast Charge protocol as well as all the different Samsung smartwatches.
For wired charging, the powerbank can output at 5V/2A, 9V/1.67A and 12V/1.25A. The powerbank supports Qualcomm Quick Charge 2.0 and Samsung Fast Charge protocols. The battery has a capacity of 10000mAh.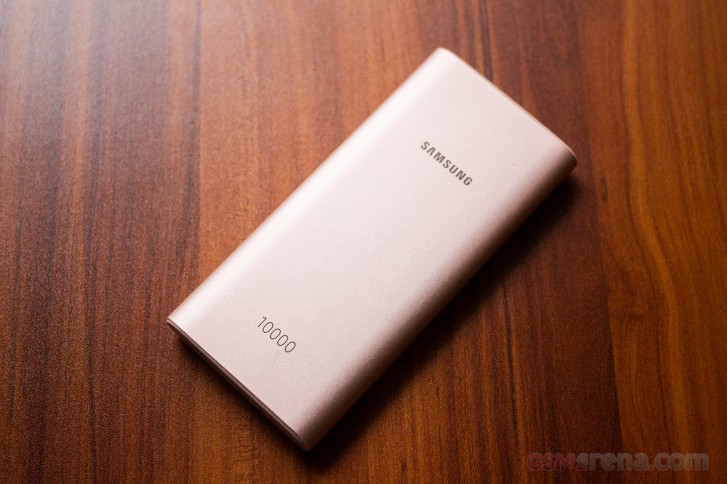 We did some quick tests first with the wired charging. The Redmi K20 Pro, which has a 4000mAh battery and supports Qualcomm Quick Charge 4.0 up to 27W managed to charge in just under 100 minutes, which is very close to what the phone can do with its supplied 18W charger.
We also tried it with a Samsung Galaxy Tab S5e, which supports the Samsung Fast Charging standard, and managed to charge its massive 7040mAh battery in just over two hours.
For wireless charging tests, we unfortunately did not have any of the Samsung smartphones which support Samsung's Wireless Fast Charge standard, so we just tried it with our iPhone XR, which took a painfully long four hours to charge completely. If we ever get a compatible device that supports the full speed this powerbank is capable of we will update this article with the results.
As for the rest of the powerbank, it's made out of an aluminum shell but the front has a rubberized plastic cover for the wireless charging feature to work. This panel feels a bit flimsy and makes a crunching sound when pressed, which doesn't sound very reassuring. Hopefully, it won't get damaged over time.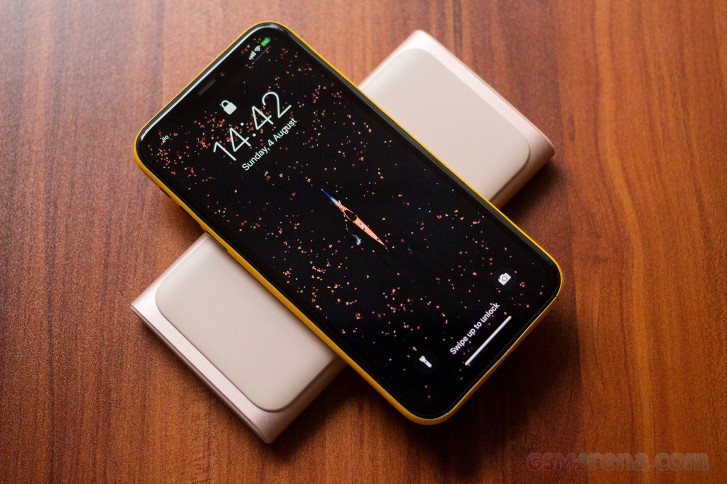 The powerbank has a USB-A port for outputting power and a USB-C to charge the internal battery. A button shows you remaining power by blinking the four white LED and another to denote if the powerbank is on or off. The button also switches on the wireless charging mode and if no device is kept on the powerbank for a while the wireless charging mode is automatically switched off.
A short 8-inch (20cm) cable is provided for charging other devices. The powerbank is capable of charging two devices simultaneously, one wired and one wirelessly. This will reduce the rate of charging for both modes but if you have, say, a Galaxy S10 and a Galaxy Watch then you can charge both together if for some reason you find them both out of charge at the same time.
The Samsung Wireless Powerbank is priced at $59.99 / INR 3699, which is expensive for a 10000mAh powerbank with 15W wired charging. However, the wireless charging adds an extra dimension of practicality to the device, which is lacking on most other powerbanks.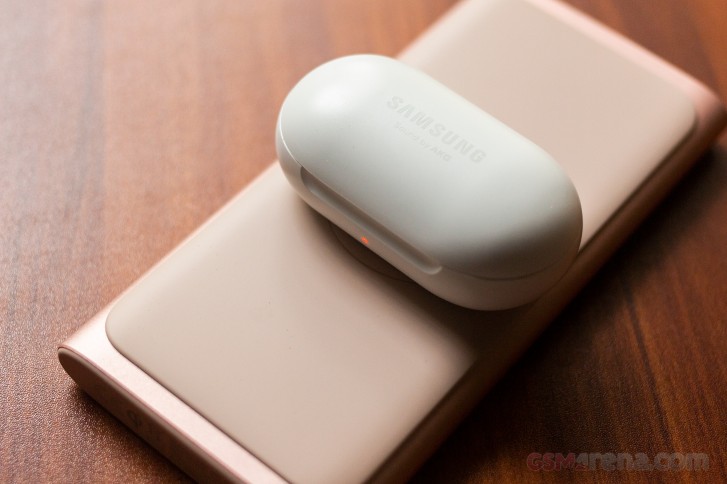 However, the wireless charging is too slow to be used with non-Samsung products but if you have a recent Samsung Galaxy S-series or Note-series smartphone or any one of their smartwatches then you can expect to get good charging speeds even in wireless mode. In that case, the Samsung Wireless Powerbank is worth the extra premium.
Related
Find it pretty handy as I have an S9, Gear S3 and a Galaxy Watch (the power bank was a freebie when i bought the gw).
What about pass through charging.. I would be more interested in such a device if it does pass through
Popular articles
Popular devices