SHIELD TV update to bring YouTube 4K60 support, Netflix HDR
Prasad, 19 May, 2016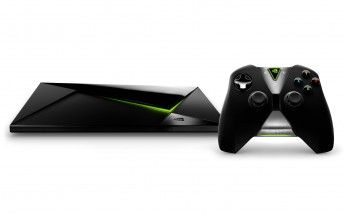 SHIELD TV owners have a major update to look forward to from NVIDIA.
Two of the major features coming is 4K at 60fps and HDR video, that should help you get the very best out of your Ultra HD Premium TV. The 4K60 support will be available on the YouTube app, which means you can watch all the latest 4K gaming videos the way they were captured. The HDR support will be available on apps like Netflix, which currently has a growing library of HDR content. The SHIELD TV will be the first smart TV box to have support for this feature. Other than that, VUDU will also be now available to stream in 4K on the SHIELD TV.
SHIELD will also get HDR GameStream support, with the Pascal based GPU being able to stream HDR games over a local network.
As a limited time offer, NVIDIA is also offering the remote control for free ($50 otherwise) if you purchase the SHIELD TV through their website.
Related
you must be a technology impaired if you think the shield tv is bad. It literally runs circles around every other set top box. dont speak if you dont know what your talking about.
Terrible product :/ Make a real console Nvidia.