Some T-Mobile users experience bug with eSIM on iPhones
Enrique, 20 May 2022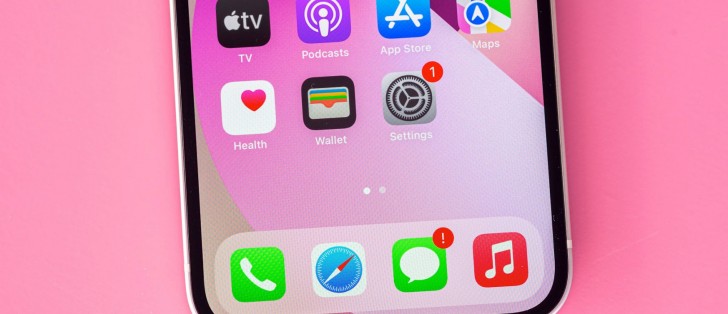 Yesterday afternoon, Bloomberg's Mark Gurman Tweeted about an issues that some T-Mobile customers are experiencing on iPhones. Specifically, some lines activated with eSIM were suddenly deactivated from iMessage and FaceTime with no way to re-activate the line with Apple's core communication services.
There is a very nasty iPhone and @TMobile bug where iMessage and FaceTime for a device's phone number will randomly deactivate and there is no way to reactivate it. The only solution that worked for me is getting a new physical SIM card. An extremely disappointing issue.

— Mark Gurman (@markgurman) May 19, 2022
There are a couple of ways that the issue can be fixed, one of which is removing the eSIM and re-registering the account to the iPhone. Another is to go to a T-Mobile store and get a physical SIM activated and installed to reactivate iMessage and FaceTime.
Another solution flagged to me by some is removing your eSIM account from the iPhone and setting that up again. But that's complex for most people and shouldn't need to ever to be done. Not being able to send and receive texts is obviously not ideal. Not "it just works."

— Mark Gurman (@markgurman) May 19, 2022
Since then, T-Mobile has confirmed to Gurman that the carrier is working closely with Apple to resolve the issue. Gurman also explained that this bug is not new, and has been confirmed to have affected iPhone customers on iOS versions 15.4, 15.5, and the current version 15.6.
T-Mobile reached out to say they are working with Apple on trying to resolve the issue. Sounds early though. T-Mobile saying it is an iCloud/Apple ID-related problem. Hopefully this gets resolved in an iOS update. https://t.co/DuvSpHGP3l

— Mark Gurman (@markgurman) May 20, 2022
Via Twitter
Related
which OnePlus model? Let me know if I could help.
Anonymous
23 May 2022
7LD
my oneplus just turned pink and says tmobile, it won't power off or none of the buttons will work. anyone else
Anonymous
23 May 2022
6wN
Dreaming isn't harmful.
Popular articles
Popular devices
Electric Vehicles