Sony adds 1440p support to the PS5 in the latest beta firmware
Prasad, 28 July 2022
Sony today is rolling out a beta firmware for PlayStation 5 that brings with it two highly requested features, a 1440p output and folders for games.
The 1440p output feature is fairly straightforward. The PlayStation 5 console will now also be able to output in 2560x1440 resolution, alongside 720p, 1080p, and 2160p. This feature has been requested pretty much since the days of the PlayStation 4 Pro but is only now appearing on Sony consoles. Meanwhile, Microsoft has had this option since the Xbox One X.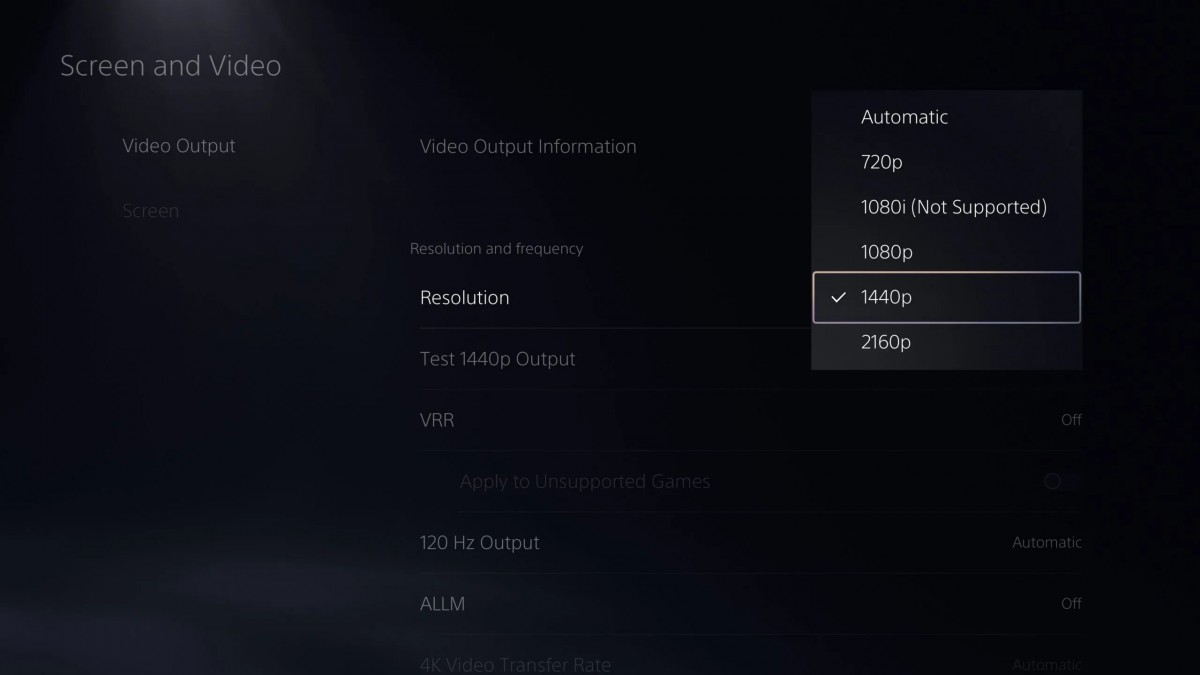 The games would work more or less how you'd expect. Games rendering internally in 1440p or below will output natively while those rendering at 2160p will be downsampled to 1440p.
It's probably not that surprising that 1440p support is finally arriving on the PlayStation. Sony recently launched its own series of INZONE gaming monitors, one of which features a 1440p resolution. This is not the first time Sony decided to delay adding a feature to its console to sync with its other products, as the VRR support for the PS5 also arrived only after Sony's televisions added support for it earlier this year.
The other major addition is the inclusion of folders, or gamelists as Sony calls it. You can now create gamelists that lets you sort installed games on your system into personalized folders. You can have up to 15 gamelists with up to 100 games per gamelist.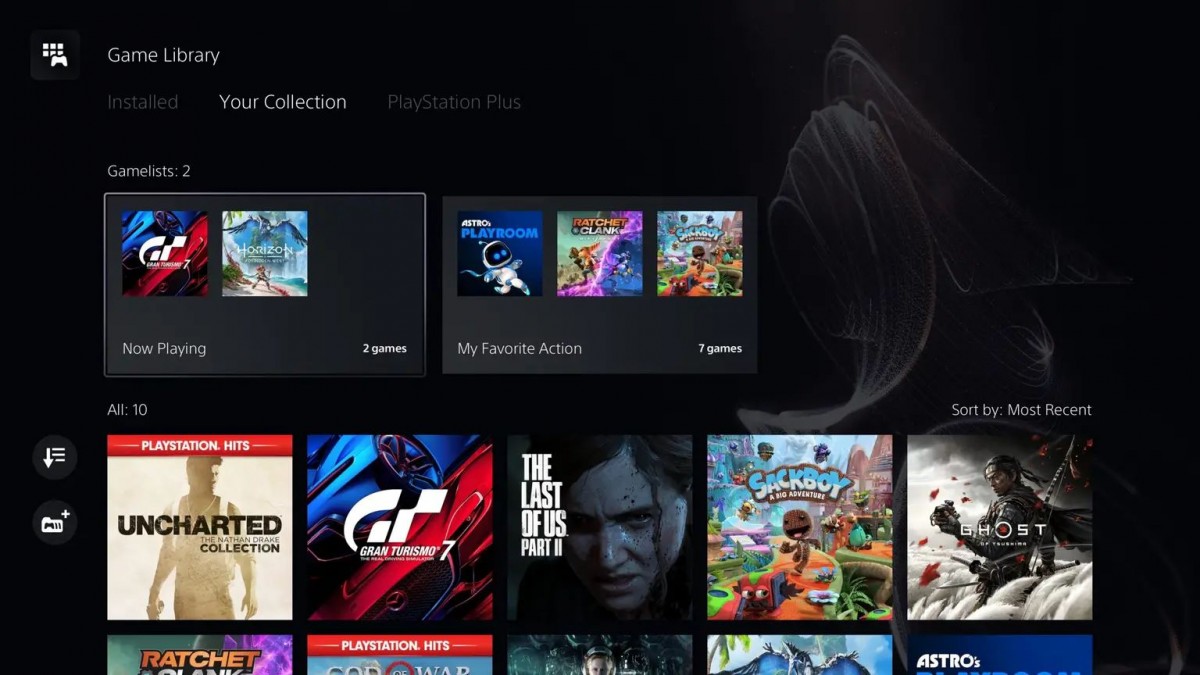 This was a hugely requested feature, as currently all of your downloaded games are just dumped in one place with no way of organizing them. It's not clear what took Sony this long to add this feature to the PS5, as it was present even on the PlayStation 4 consoles.
Other new features in this beta include:
Compare 3D Audio and Stereo Audio

You can now listen to and compare the difference between 3D and stereo audio on the same screen, and then choose your preferred setting.

Easier Access to In-progress Activities

When resuming a game, in-progress activities are often shown prominently at the top of the game hub to make it as easy and as fast as possible to get back to where you left off.

Request Share Screen

You can now request party members to start Share Screen to watch their gameplay. Go to the voice chat card, select the party member you want to send the request to, and then select [Request Share Screen].

Joinable Game Notification

When you join a party and a party member is playing a game you can join, you'll now receive a notification. You can join the game directly from the notification.

View New Friends' Profiles

When you accept a friend request in the [Received] list, you can now view your new friend's profile in [Accepted Requests].

Send Stickers and Voice Messages in Game Base

In the Game Base card, you can now send stickers and voice messages to your groups.
The beta is currently rolling out to select participants in the U.S., Canada, Japan, U.K., Germany, and France.
Related
Sony only going too support 1080p 1440p 4k most likely Game consoles problems shouldn't lock down the Res settings and Hz Some gamers would prefer too game at custom Res & hz
I feel same way I would want too just play on 480p Res for better performance also I just care about raw performance FPS and want minimum input delay Res don't matter too me all that much Hardware pricing too crazy too be wi...
Anonymous
05 Aug 2022
mt4
You're a troll, you know that ?
Popular articles
Popular devices
Electric Vehicles