Sony announces Android 10 update plans for 8 smartphones, rollout starts next month
Vlad, 15 November 2019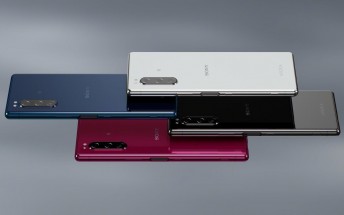 With other device makers already updating their products to Android 10 left and right, it was high time for Sony to say something official about its plans, and that's exactly what it decided to finally do today.
The company announced that eight of its smartphones are in line to receive the newest version of the OS. These are the Xperia 1, Xperia 5, Xperia 10, Xperia 10 Plus, Xperia XZ2, Xperia XZ2 Compact, Xperia XZ2 Premium, and Xperia XZ3.

That's it. If you have another Sony handset and were hoping to see it run Android 10, you're out of luck, at least for now. There's always a chance the company may include more devices later, but you probably shouldn't hold your breath.
The Xperia 1 and Xperia 5 will be the first to receive the update, at some point in December. The other six handsets will have to wait until "early 2020 onwards", to quote Sony's parlance. Exact timing and availability will vary by market and/or operator, as usual.
Related
Sony xperia xa1 should get android 10 too
Sony's P-OLED is made using LG technology right?
I think they're also gonna roll out the updates for xleria xz1, x1c and xz premium (those with sd835 or above chipsets), but probably next year. It's also happened during oreo update (I got updated around 3 months after xz1 got oreo updates). Sony w...