Sony Ericsson Satio review: Shooter by vocation
Shooter by vocation
GSMArena team, 27 October 2009.
Best or second best, the Satio camera is a standard-setter
The Sony Ericsson Satio packs one of the first 12 megapixel cameras in the mobile phone world and we did a head-to-head shootout with the other 12MP camera phone - the Samsung Pixon12. With maximum image resolution of 4000 x 3000 pixels, both xenon and LED flash, it makes basic point-and-shoot cameras look obsolete.
The Satio camera interface is reasonably comfortable with the viewfinder occupying only the central part of the screen when regular 4:3 aspect ratio is selected. When shooting in 16:9 aspect ratio (9MP), however, the whole display is put to use from side to side.
On the right side of the viewfinder there are five shortcuts. Those include Scenes, Shoot mode, Flash settings, Exposure compensation and Auto mode. When you select Auto mode the handset takes care to select the most appropriate scene mode for each of your photos and apply the proper settings.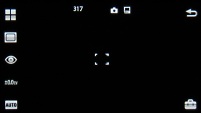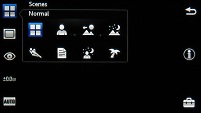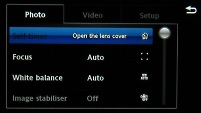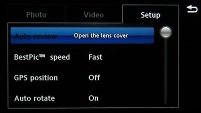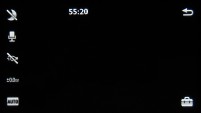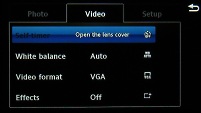 Camera interface • camcorder interface
Opening the settings menu gives you quite a load of customizable options. Those include focus mode, white balance, effects, image stabilizer and self-timer. You can also choose whether you'll see a preview of every taken snapshot and if the image orientation should be recorded in the EXIF info. The camcorder part of the camera supports a very similar set of customizable settings.
A high-end cameraphone, the Sony Ericsson Satio naturally comes with image geo-tagging too. There is also face and smile-detection onboard, as well as panorama mode and Touch capture.
As the name suggests, Touch capture allows you to focus on any particular subject in the frame by simply tapping on it in the viewfinder. The Satio will automatically focus on it and take a shot.
The mechanical lens cover offers the best possible protection for the lens. Also, it's an active one - that means that sliding it open launches the camera even if the phone is locked.
The other mechanical shortcuts that work with the camera besides the shutter key are the volume rocker for digital zoom control, a gallery shortcut and a button that toggles between still image capture and video recording.
Image quality
If you are interested in finding out everything there is to know about the image quality of the Sony Ericsson Satio please check out our 12 megapixel shootout article. There you'll find a pretty detailed analysis of the two best cameras on a mobile phone currently on the market.
To summarize though, the Sony Ericsson Satio produces splendid images that are well beyond the output of any of its 8 megapixel rivals. The colors are vibrant and saturated, the amount of resolved detail is great and the noise levels are tolerable.
While the Pixon12 did have a small edge in image quality and xenon flash performance,the Satio has its own strengths as well. Simply said, the Sony Ericsson smartphone is some optical zoom away from matching low-end and mid-range digicam performance but we guess you can't have it all just yet.
And here are some samples from the Sony Ericsson Satio camera, some of which you won't find in the shootout.













Sony Ericsson Satio camera samples
Video recording
The Sony Ericsson Satio will produce VGA videos at 30 fps, equaling the XPERIA X1 achievement. Some of the issues we had with the prerelease Satio unit were ironed out and now everything is up to scratch.
The quality of the videos is really good with an almost unmatched amount of resolved detail, very good contrast and precise colors. While the HD capabilities of the Samsung Omnia HD are out of reach, the Satio is definitely among the top contenders for the world title in the VGA category.
Here is a Sony Ericsson Satio camera video sample for you to enjoy.
Connectivity is full suite
Sony Ericsson Satio is well versed in connectivity - all contemporary means of data transfer are supported.
Starting with the basics, there's quad-band GSM and EDGE support, as well as 3G network compatibility. The Satio has dual-band 900/2100 MHz support for worldwide coverage, as well as an American version at 850/1900/2100 MHz. Data speeds are quite high with 7.2Mbps HSDPA and 3.6Mbps HSUPA.
Local connectivity offers the obligatory Bluetooth 2.0 with A2DP. Satio also comes with Wi-Fi, which includes DLNA support. Oh, and there's the wired connectivity, which unfortunately makes use of only the proprietary Fast Port connector.
This Sony Ericsson has gone with with microSD cards recently, not Memory Sticks. The card slot on the Satio is is hot-swappable and easily accessible - it's hidden under a flap on the left side of the phone. It supports cards with a capacity of up to 16GB (it comes with an 8GB card in the box), which is more free space than we've ever needed.
Web browser has Flash but disappoints in usability
Sony Ericsson Satio uses the S60 5th edition browser and starts up with the typical Sony Ericsson homepage.
It has quite a few shortcomings in usability though. The kinetic scrolling for one - it doesn't have enough momentum and stops way too abruptly. The tap-to-zoom feature switches between three levels of zoom: 30%, 100% and 200%. Strangely, it was a little hard to trigger, so you are better off using the zoom bar.
Viewing a page full screen or bringing up the minimap requires two taps, which is exactly a click more than it should have been. And while the browser has support for multiple pages opened at the same time, this only works for popups - you can't open a new tab manually and dial in a new web address.
At least the page rendering is quite good, making all the pages look as if browsed on a desktop PC. The high resolution is also a welcome bonus here, as it allows more content to fit on the screen. There is also a login auto-fill interface that really makes logging online that much easier on a device without a physical keyboard.
Finally, the web browser has full support for both Flash and Java, which means that you can enjoy flash videos straight in your browser without having to use the mobile versions of sites like YouTube.
In terms of speed the browser performs very well but when viewing a YouTube video it would often show a "memory low" warning. The videos still played smoothly though.
So, generally speaking, the second S60 touch-browser is nicely equipped but fails to address some basic usability shortcomings.
This Sony Ericsson Satio was gonna be my Samsung Galaxy back in 2009 and now seeing how far smart phones has come in the last six years...wow! No, ended up not owning this phone but it was going to be my goal to get it after having a HTC HD2 for over...
hi i was wondering if anyone new how to fix this phone as only my left side of my screen works
What is made original county?