MWC 2017: Sony Xperia XZ Premium, XZs, XA1 Ultra, and XA1 hands-on
GSMArena team, 27 February 2017.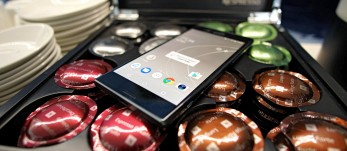 Sony Xperia XZs hands-on
Sony wouldn't wait a full year to release an "s" upgrade for the XZ flagship, so here's the Sony Xperia XZs about half a year later after the original model. This one is coming out in early April and will give us a taste of the new Motion Eye camera (discussed below) while keeping the rest of the specs unchanged.
That means an IP68-waterproof body that houses a 5.2" 1080p screen, Snapdragon 820 and yes, stereo speakers. That's reasonably competitive, many early 2017 flagships are coming out with Snapdragon 821 because waiting for the 835 chipset will cause a delay (exhibit A: XZ Premium). At least Sony gave it a bump to 4GB of RAM (the original XZ had just 3GB).
The Xperia XZs lacks the Glass Loop Surface of the Premium, instead it uses two separate panes of Gorilla Glass (one on the front, one on the back).
This model comes in different colors too: Ice Blue, Warm Silver and Black. We're particularly fond of the Ice Blue option and wish the Premium would be available in a similar hue.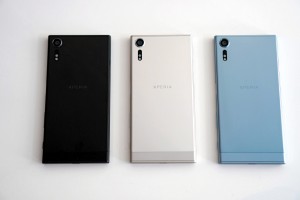 Sony Xperia XZs in Black, Warm Silver and Ice Blue
The layout should be quite familiar: Fingerprint reader/Power button on one side, card slots on the other, headphone jack on top, USB-C port on bottom.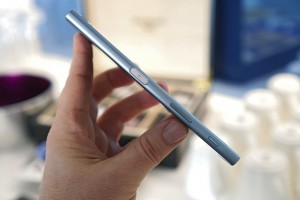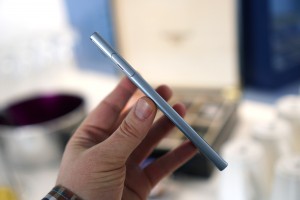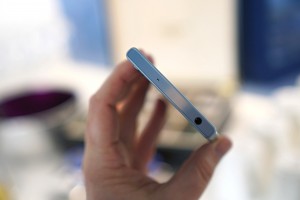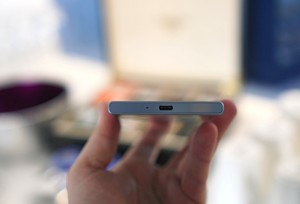 Fingerprint reader • Card slots • Headphone jack • USB-C port
The Xperia XZs upgrades from the 23MP camera of its predecessor to a 19MP Motion Eye camera. There hasn't been an upgrade on the front, the XZs still uses the 13MP selfie shooter of the original.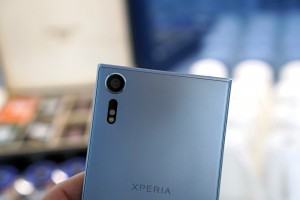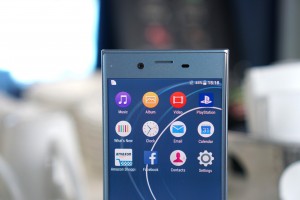 19MP Motion eye camera • 13MP selfie camera
Sony Motion Eye camera
This is the first camera of its kind - instead of the usual 2-layer design, this one features a memory layer in between the sensor and control circuitry layers. This allows the camera itself to store photos and videos temporarily instead of waiting on the chipset to transfer them to RAM. That has a bigger impact than you would expect.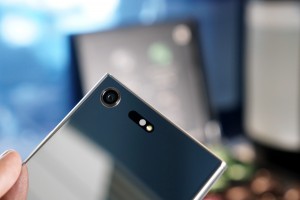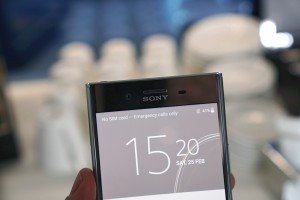 Motion Eye camera on the Xperia XZ Premium • 13MP selfie cam
For one, the sensor reads out the full resolution 19MP image 5x faster, which prevents rolling shutter. Also it enables the headlining feature - 960fps video! Most phones manage 240fps at best, but the Motion Eye allows you to stretch time four times longer.
Sony went with a slightly lower resolution for this Exmor RS senor (previous models were at 23MP, size is 1/2.3"), which has the benefit of 19% bigger pixels. This will result in lower noise in the dark (though we didn't get to test this in sunny Barcelona). The aperture is the not-so-bright f/2.0, same as the Google Pixels (which, to be fair, are amazing at low-light shooting).
The camera has a prescient feature called Predictive Capture. It snaps four photos behind the scenes so if you were late to the shutter button, you can use one of those instead. To maximize the chance it captures the photo you want, this feature leans on motion detection to get only interesting features.
It's too early to be talking about image quality, the Xperia XZs is coming out a month from now and the XZ Premium later still. So, let's all lean back and enjoy these shots together.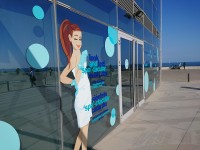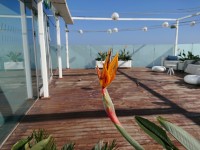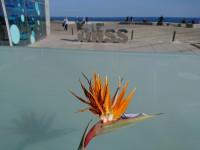 Sony Xperia XZs camera samples
Early or not we couldn't resist snapping a comparison photo with an iPhone 7 we had on hand.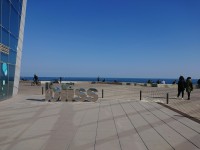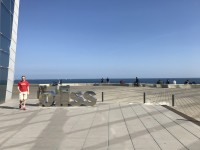 Sony Xperia XZs • Apple iPhone 7
Traditionally, we've dinged Xperias over their panorama mode, but that's about to end. The new XZ flagships seriously increase the resolution - up to 4K vertically, older phones only did 1K. Also, you can stop the panorama at any time you like, older phones used to get confused if you don't do the full 360° (a minor thing, but annoying all the same).
This camera features Sony's "triple image sensing technology", which includes Predictive and Laser autofocus, plus an RGBC-IR sensor. That's a hefty acronym, but essentially it scans the surrounding light (both visible and infrared) to tune the color rendering for natural, vibrant hues.
On the front of both the Xperia XZs and XZ Premium is the same selfie camera found on the original XZ. It's based on a 13MP sensor (1/3.06") with an f/2.0 lens.