Sony unveils the controllers for the upcoming PlayStation 5 VR headset
Peter, 18 March 2021
Sony teased a next-gen VR headset for the PlayStation 5 and while we still haven't seen the headset itself, the company did reveal the VR controllers that will go with it.
The controllers have a unique "orb" shape that Sony says is natural and comfortable to hold for people with small and large hands alike. Much of the technology was borrowed from the DualSense controller, but there are new additions too.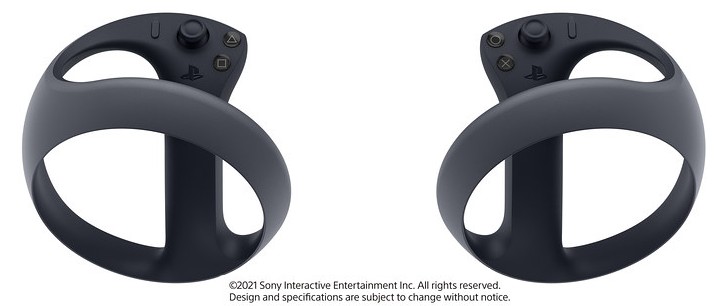 The VR controllers will be tracked by the headset using a "tracking ring" at the bottom of each controller. Also, Sony optimized the haptic feedback system specifically for this form factor.
The adaptive triggers will further help immersion – the L2 and R2 triggers are lifted straight from the DualSense controller. They are adaptive, thanks to a small motor that allows them to have game-controlled tension, so each weapon can feel different.
Also, the controllers will be able to detect your fingers through touch sensitive areas where you place your thumb, index and middle fingers.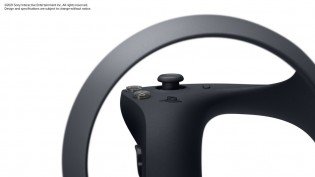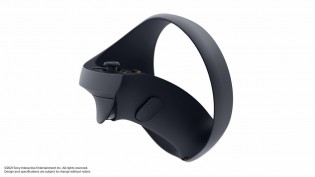 Sony's new VR controllers for the PlayStation 5
There will be regular push buttons too – each VR controller is like half a DualSense. The left one has an analog stick, the triangle and square buttons, L1, L2 and a Create button. The right controller has the other analog stick, cross and circle buttons, R1, R2 and the Options button. L1 and R1 are labeled as "grip" buttons, which will be used to pick up items in-game.
The PS5 VR headset will launch in 2022 at the earliest, so don't expect to try it out anytime soon.
Related
I love that noone is getting this joke lmao
👉🏻Instead of making vr controllers and vr headset. Why not make a capsule where the person goes inside. To be transported into the game and have settings to be able to turn off pain, gore, and so on. So everyone can have fun in their own taste. And b...
Anonymous
20 Mar 2021
7X9
These controllers look uncomfortable. I'll probably look at reviews first before buying them if they come out soon.
Popular articles
Popular devices
Electric Vehicles