Sony Xperia 1 IV unveiled with revolutionary continuous zoom camera
Peter, 11 May 2022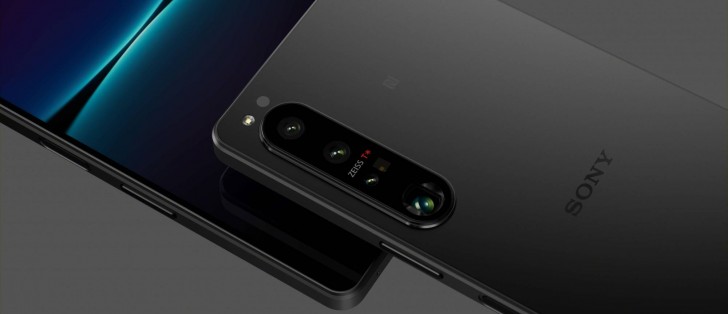 The new Sony Xperia 1 IV is here and it delves deeper in its passions: photography, video, movies, music and gaming. You and the Mark 4 can go pro if you wish as the phone shares some features with the Xperia Pro and Pro-I.
Sony introduced a variable focal length telephoto camera with last year's Mark 3. That one could only toggle between 70 mm and 105 mm focal length, intermediate steps remained in the digital domain. The new telephoto camera is an entirely different and far more impressive beast.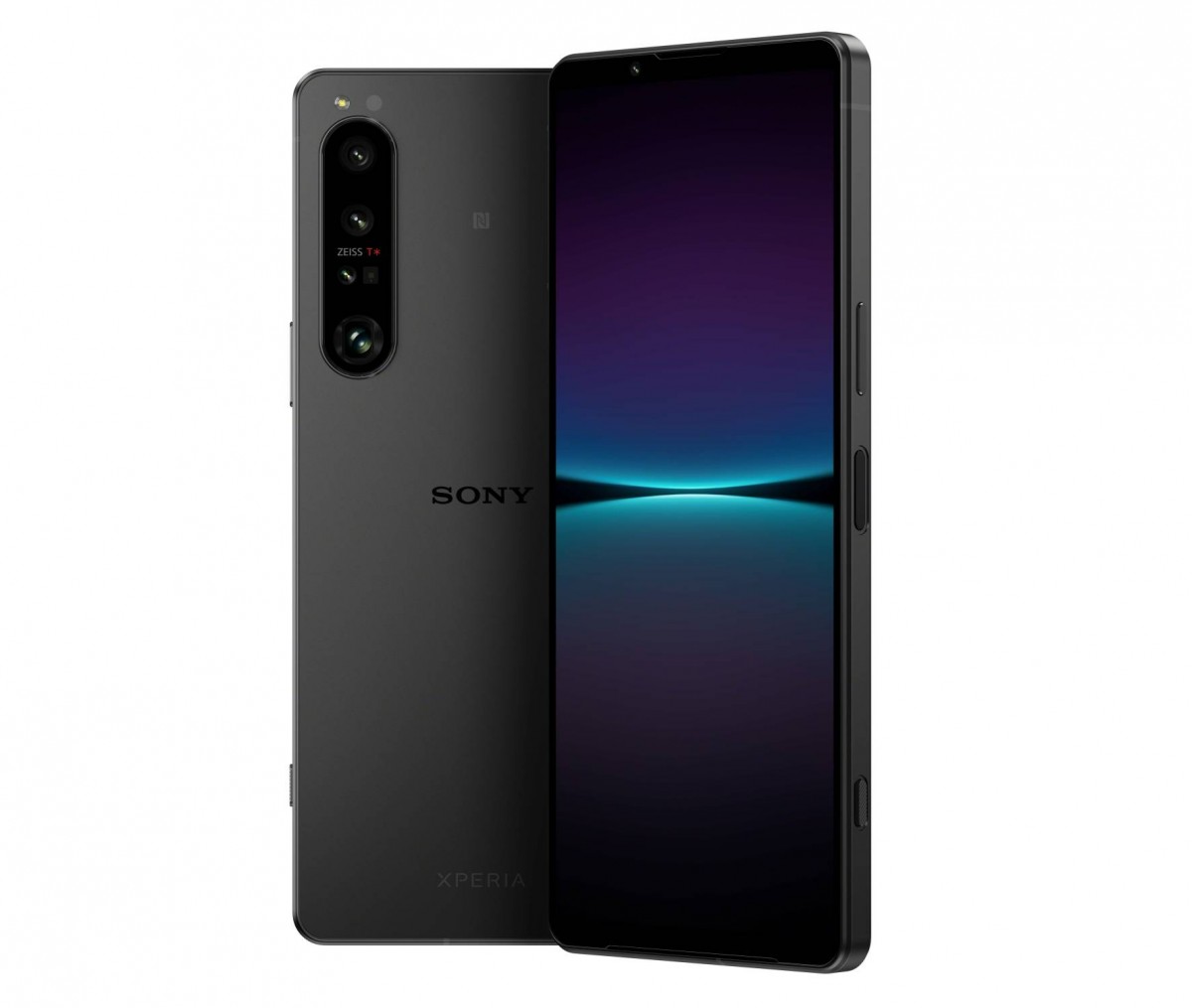 The Sony Xperia 1 IV telephoto camera offers continuous optical zoom thanks to a revolutionary new design. And it zooms in more at the far end, the new range is 85mm to 125 mm, making for 3.5-5x optical magnification.
The phone sticks to the 12MP resolution for all three cameras on its back. The main camera has a 1/1.7" sensor and an OIS-enabled 24mm lens. The ultra-wide camera gets a 1/2.5" sensor with a 16mm lens (with autofocus). For completeness' sake, the telephoto module houses a 1/3.5" sensor and also has OIS and AF. By the way, the two-stage shutter button is still available on the side, follwing the Xperia tradition.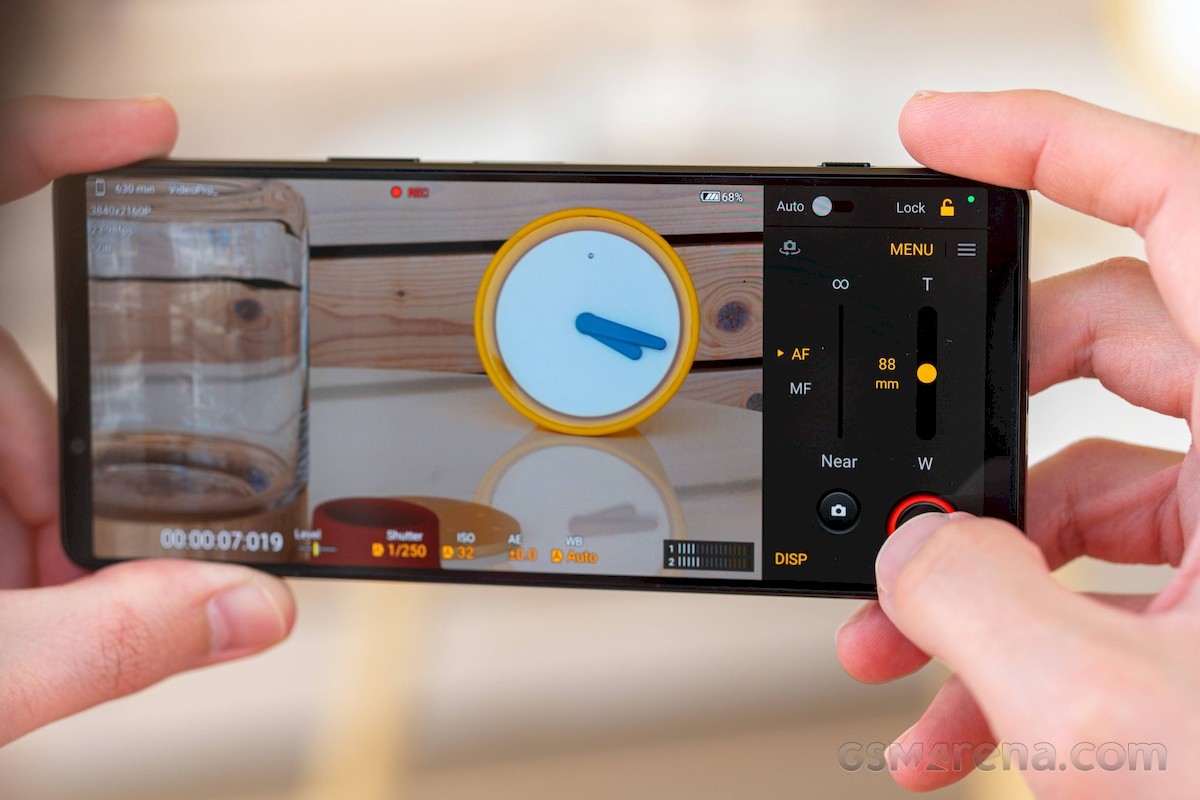 All three cameras share the same feature set, including 4K video capture at 120 fps. They all offer Optical SteadyShot with FlawlessEye, Eye AF, plus real-time object tracking and autofocus. All cameras utilize image stacking to expand the dynamic range and can do 20 fps bursts with AF/AE and HDR enabled. An RGB IR sensor on the back feeds info to AI algorithms that control the white balance of the camera and there is a 3D ToF sensor as well.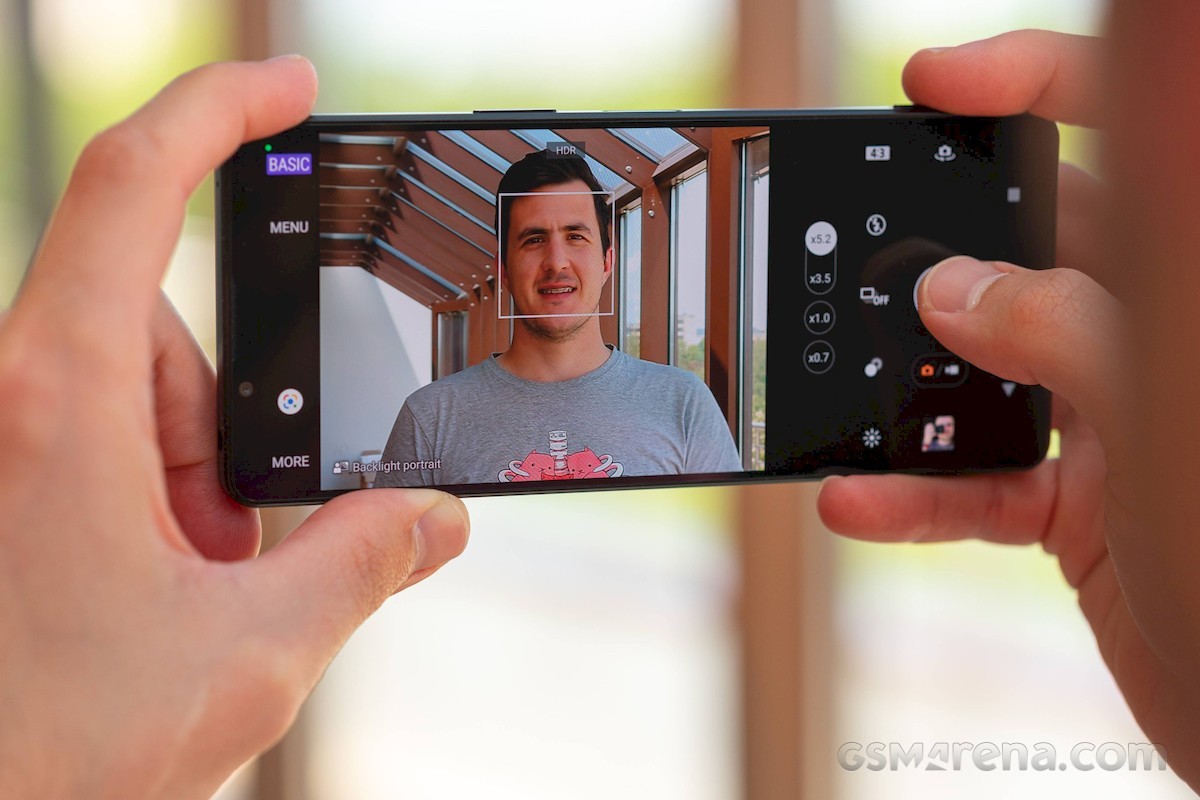 This year it also upgraded the selfie camera to 12MP (up from 8MP), thanks to a new 1/2.9" ExmorRS sensor. This allows it to record 4K video as well, with HDR to boot, though it is limited to 30 fps. Disappointingly, it still lacks autofocus.
Moving on, Sony feels that the 6.5" 4K AMOLED display of the previous generation was close to perfection, so this year there are only a few upgrades. They are important, though, for example the screen is 50% brighter (brightness was a bit of an issue for the Mark 3).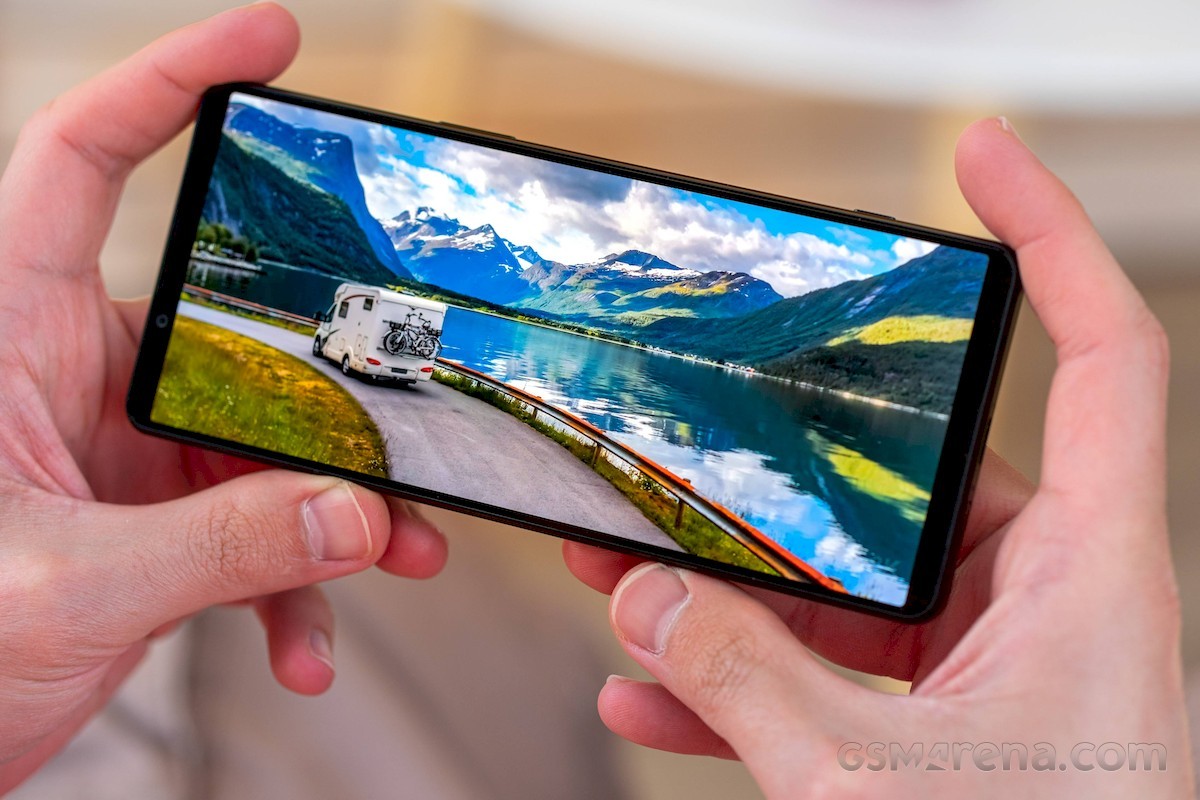 The 120Hz refresh rate can be utilized if the game supports it. And this year there is a beefier GPU running the show – Snapdragon 8 Gen 1's Adreno 730.
As for memory, Sony is only offering a version with 12GB of RAM, anything less doesn't cut it. Storage capacity is 256GB with a 512GB tier also available in some markets. Better yet, you can expand it via the microSD slot, which is a real rarity in the premium segment. The phone runs a close-to-stock Android 12.
Last year's model put in a decent battery performance, but this year Sony bumped up the capacity by 500 mAh for a total of 5,000 mAh. What that means given the new chipset and screen is a question for our review.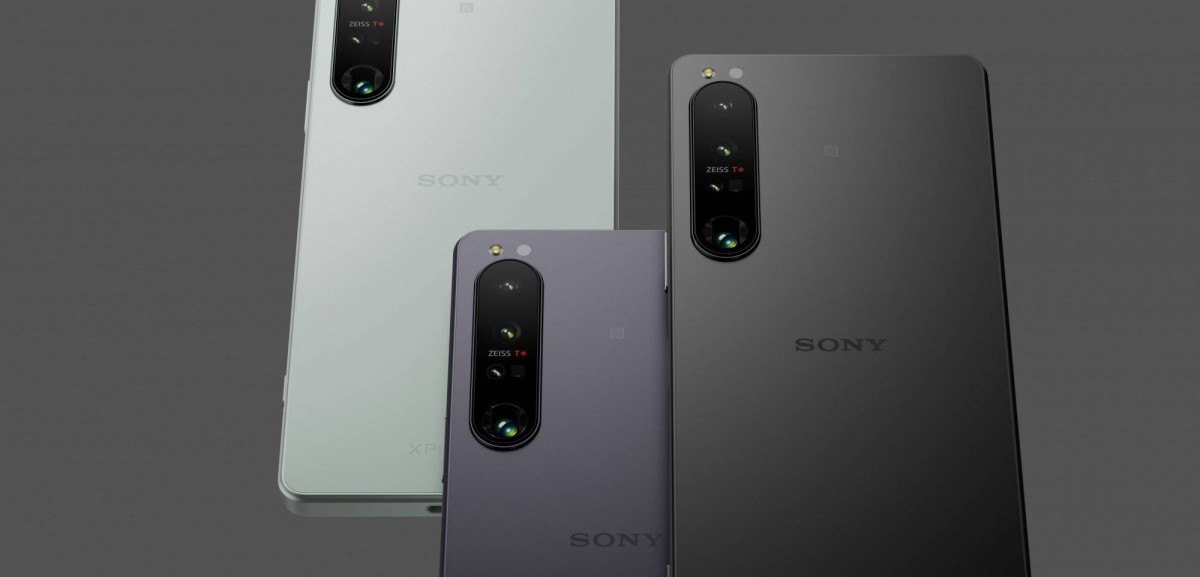 Anyway, the phone supports 30W fast charging, which can get it to 50% in half an hour. Note that this year there will be no bundled charger – Sony is presenting this change as part of its green initiative ("Road to Zero"). It has allowed for a smaller retail box and Sony also made sure it does not contain any plastics. In total, CO2 emissions have been reduced by 36%.
Next up, audio. The Xperia 1 IV has a 3.5mm headphone jack, another uncommon sight among flagships. Also, the drivers for the front-facing stereo speakers have been improved, they offer a modest 10% increase in max volume, but a much better sound overall as they deliver 20-50% more bass. For wireless audio, this is among the first phones to support the new Bluetooth LE Audio tech, as well as the usual LDAC. 360 Reality Audio is now supported in more apps (previously it was limited to Tidal).
A few words on the build, the phone has Gorilla Glass Victus on the front and back this time around. Another change is that Sony went with a matte finish for this generation. Anyway, the device is rated IP68/IPX5 for dust and water resistance as expected.
If you've heard enough, you can scroll to the bottom for the price and release info for the phone. But if you want to know more, here is what the Xperia 1 IV can do for you for semi-professional work.
First, streaming. Like the Xperia Pro and Pro-I, you can live stream content using the phone's cameras or piping in video from a Sony Alpha camera and sending it over 5G. Sony made a deal with YouTube so you can start a new channel and start streaming immediately (normally you need 1,000 subscribers and a verified account for that).
Sony has also updated the streaming accessories to give you more control. The Vlog Monitor now offers a waveform view and a false color view. The Shooting Grip has gained a new Endurance mode for long-running streams.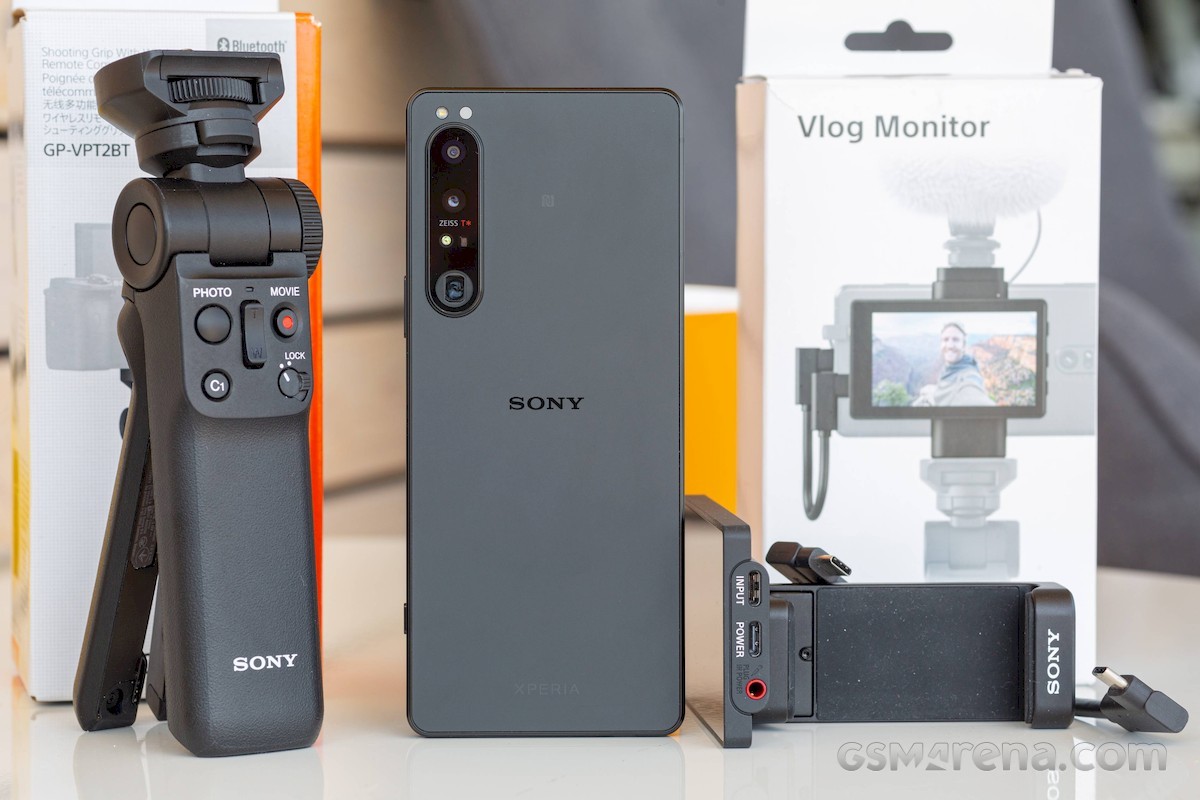 If you're the gaming kind of streamer, the phone can mix your voice with game audio. It can also overlay comments on your stream as notifications.
If you're looking to get into making music instead, the paid Music Pro subscription allows you to capture your voice and instruments and upload them to the cloud for processing. Sony says that the end result is comparable to using a high-quality condenser mic.
Brace yourselves, here comes the pricing.The Sony Xperia 1 IV will cost €1,400/£1,300 in Europe. That's €100 more than the Mark 3, but it's not as pricey as the Pro-I. If you have the money, pre-orders will go live in the next 24 hours and deliveries will start in June. The Mark 4 will be available in the US from September for around $1,600 and in that market it will come with mmWave connectivity (no carrier exclusivity).
Related
Anonymous
07 Jun 2022
q8Q
Still can't get over these flat out despicable lies and ridiculous claims. Revolutionary.... when already shown there's absolutely nothing revolutionary about it. And the 50% brighter claim really kills me. It's almost not any brigh...
Listen man i can see where youre coming from but youre talking about the future of tech, not the present. The present is Wireless is worse than wired, and there is zero debate around it, its fact and always has been. And because wireless isnt at ...
Popular articles
Popular devices
Electric Vehicles