Sony Xperia neo L review: Blast from the past
Blast from the past
GSMArena team, 11 August 2012.
Basic connectivity
The Sony Xperia neo L has quad-band 2G and dual-band 3G. Mobile data speeds are boosted by 7.2Mbps HSDPA and 5.76Mbps HSUPA.
Local connectivity is covered by Wi-Fi b/g/n with DLNA, so you can easily share content from your phone on a DLNA TV or music player. There's also Bluetooth 2.1 with A2DP on hand.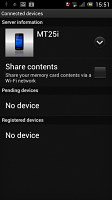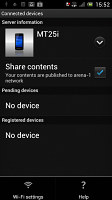 The Connected Devices app handles the DLNA functionality
A dedicated app, Media Remote, will serve as a remote control for DLNA-capable BRAVIA TVs and Sony DVD/Blu-ray players too. It has a few versions of the interface ranging from simply changing the channels to mouse input and viewing disc history.
The Media Remote app is available for free download at the Play Store so other Android smartphones can use it too.
The neo L also comes with Sony's LiveWare manager, which can be set to launch an app each time you connect an accessory, e.g. a headset or a charger.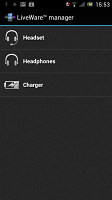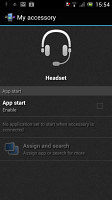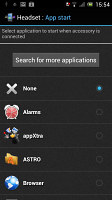 LiveWare manager can, for example, launch the music player as soon as you connect a headset
ICS browser rocks
One of the biggest advantages that the Sony Xperia neo L gets from running Android ICS out of the box is the updated web browser. This browser has a streamlined interface, incognito browsing and other cool features.
The browser chrome is quite minimalistic; all you get is the URL bar with a tabs shortcut. Hitting the Menu key you get more options - Refresh, Forward, Save to bookmarks, Share page, Find on page, full settings and a couple of more - Request desktop site (no more hunting for that "Desktop" option buried at the bottom of the site) and Save for offline reading.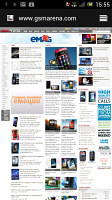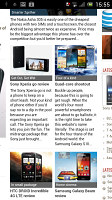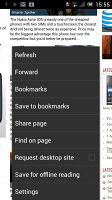 The web browser was redesigned
The full settings menu includes some really interesting options. For example, you can set your search engine to Yahoo or Bing, you can adjust text size and the level of which double tap will zoom in.
The browser borrows several features from its desktop counterpart. For example, when searching for something, if the browser is confident you'll click on a certain search result, it will start preloading that page right away so that it opens faster if you do click it. You can set this feature to work over Wi-Fi only to preserve data.
The other trick is Incognito mode - there's no global setting, but you can open Incognito tabs.
Speaking of tabs, the tab switching interface looks exactly like the Recent apps list. You can even close tabs by swiping them off the screen.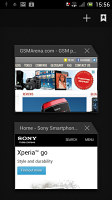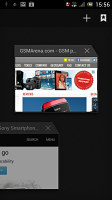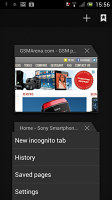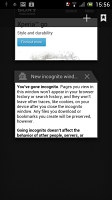 Switching tabs works the same way as switching apps does
Quick controls (available from the Labs settings) reveal five controls (New tab, Tabs, URL, Bookmarks, More) when you slide your finger in from the side. Those really improve the browser experience. Another cool feature from Labs is Full screen, which squeezes out a little more screen real estate by hiding the status bar.
One of the important features in the web browser is the full Flash 11 support. It did not come pre-installed on our phone, but ran without any problems when we installed in from the Play Store. YouTube videos played smoothly all the way up to 720p (1080p crashed the plugin, not that you'd want to watch 1080p video on this phone). Flash games played trouble free too.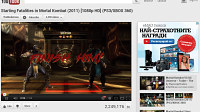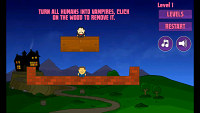 Playing YouTube videos in the browser • Flash games work too
The Sony Xperia neo L lasts a bit over 4 hours when browsing the web over Wi-Fi. That's about as much as the Xperia neo V did and a bit better than Xperia U.
Office document viewer
The Sony Ericsson Xperia neo L comes with a solid set of organizing options, including a document viewer.
The app in question is OfficeSuite and it has support for viewing document files (Word, Excel, PowerPoint and PDF, including the Office 2007 versions). The Pro version (a $15/€13 update) can also edit documents.
Reading documents is quite comfortable and panning is blazing fast. There's built-in file browser and cloud storage integration (Google Drive, Dropbox, Box and SugarSync).
Anonymous
06 Apr 2016
a3A
bsm,I've got one of these,it does not work fluently,battery life is so short that you have to charge phone every time you do 2hours of web browsing,the keys of the phone(back,home,sett) will stop working after sometime and you'll have difficult time ...
Is it possible to increase internal memory from1GB(approximate usage 315MB only) to 3 or 4GB?
Worst phone. Lags very often. Please don't buy.