Sony Xperia XA1, XA1 Ultra, and L1 all get August security patches
18 September 2017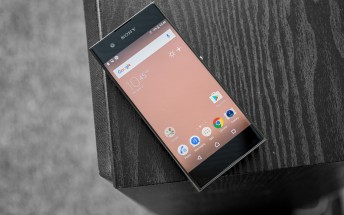 Don't check your calendar, you're not wrong - it is September, and it has been for 18 days already. Be that as it may, Sony is now releasing updates containing the August security patches for its Xperia XA1, XA1 Ultra, and L1 mid-range smartphones. Let's call this a case of 'better late than never' then.
There doesn't seem to be anything else included in the new software versions for the three phones, just bumping up the security level to August 5, 2017. The new build numbers are 40.0.A.6.135 for the Xperia XA1, 42.0.A.4.101 for the XA1 Ultra, and 43.0.A.5.79 for the Xperia L1.
In all cases the Android version remains the same, 7.0 - you're not even getting 7.1 as an added bonus, not to mention Oreo, which is still a pipe dream at this point for non-flagships.
Related