Sony Xperia XZ Premium hands-on: A closer look
A closer look
GSMArena team, 1 March 2017.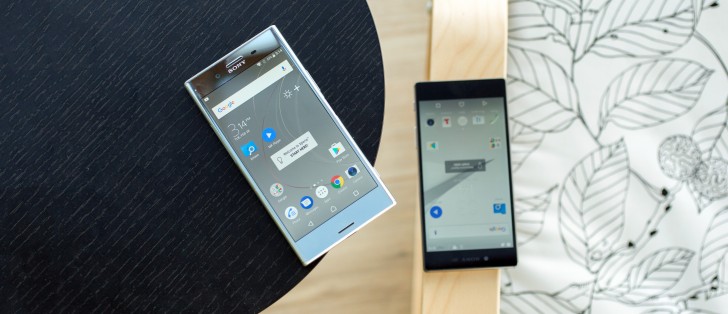 Introduction
MWC is an information overload galore. Now that we've covered the main announcements and we have them out the gate, we spent some extra time with one of the stars of the show - the Xperia XZ Premium.
Our initial reaction was that this phone would rise or fall based on two things - its screen and its camera. We were super excited by seeing the first phone with Snapdragon 835, but we weren't allowed to test that so that performance will be out of the focus of this article.
The 4K HDR mobile screen is the first of its kind. To be clear, this is not the first 4K screen (that honor goes to the Xperia Z5 Premium). It is not the first HDR screen either (that was, briefly, the Note7). It's the combination of the two that is novel. HDR content, however, is still hard to come by unless you use the subscription-based video streaming services by Netflix or Amazon. Even then, you have to keep an eye on the supported standards because as things stand right now, there are two competing HDR video standards - HDR 10 and Dolby Vision - and the XZ Premium only supports the former.
The Motion Eye camera with 960fps slow-mo video is another first of its kind. There's nothing on a phone that comes close to it (most top out at 240fps), and its other tricks are similarly unique - namely photos free of rolling shutter and predictive capture.
Unfortunately the final answers will have to wait for a final unit. Any tests we run on this pre-production unit may not hold for the release hardware (and software!). So we'll leave the tests for later. For now we'll focus on our first impressions instead.
Sony Xperia XZ Premium at a glance
Body: Glass Loop Surface (Gorilla Glass 5), IP68 waterproofing
Screen: 5.5" Triluminos display, 4K resolution (2,160 x 3,840px), HDR
Chipset: Snapdragon 835 running Android 7.1 Nougat
Camera: 19MP Motion Eye camera (1/2.3" Exmor RS, f/2.0); SteadyShot, Anti-distortion shutter, predictive capture
Video: 4K video recording, 720p @ 960fps slow-mo
Selfie: 13MP (1/3.06" Exmor RS, f/2.0)
Memory: 4GB RAM, 64GB on-board storage, microSD slot
Connectivity: 1Gbps LTE, USB-C
Battery: 3,230mAh, QuickCharge 3.0, Qnovo adaptive charging
Fingerprint reader: Market dependent
Audio: Stereo speakers, High-resolution audio
If you are curious, here's how the Sony Xperia XZ Premium looks next to the Z5 Premium. The Z5 edition promised a lot of novelty as well (like the first 4K mobile screen), but it failed to make ripples in the pond that we're calling the mobile industry. It didn't even get a successor for quite a while but that changes today.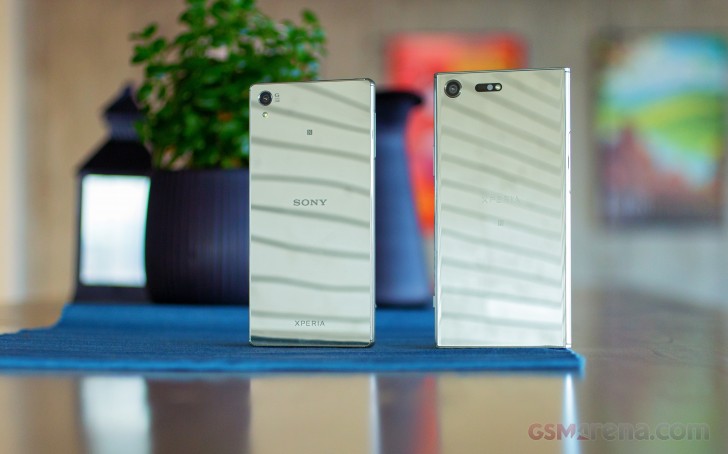 Sony Xperia Z5 Premium (left) • Sony Xperia XZ Premium (right)
Join us on the next page as we take a closer look at the Xperia XZ Premium.
I do find it a big dismay that the Sony Market in Indonesia is strong with its TV, sound system, and a hi priority on camera sales but not with the sony phone. I see a lot of online buyers from Indonesia buying XZ premium and do not get bothered that...
Anonymous
13 May 2017
LkC
Sony had 4 phones running 7.0 before half December. First Samsung to get nougat : s7 ( january)