Sprint goes after Verizon by offering free unlimited service for a year to those who switch
Vlad, 13 June 2017
Today Sprint has launched an insane limited-time deal for customers of its main competitor. If you are currently with Verizon and switch to Sprint, you will receive one year of unlimited service for free. That's unlimited talk, text, and data (though the usual throttling limits from Sprint's unlimited plan apply here too).
The first catch is that you have to bring your own device, this offer doesn't include a phone. So you need to check if your current smartphone works on Sprint. And obviously if you're entangled in a device installment scheme at Verizon, you'll have to pay that handset off when you switch networks.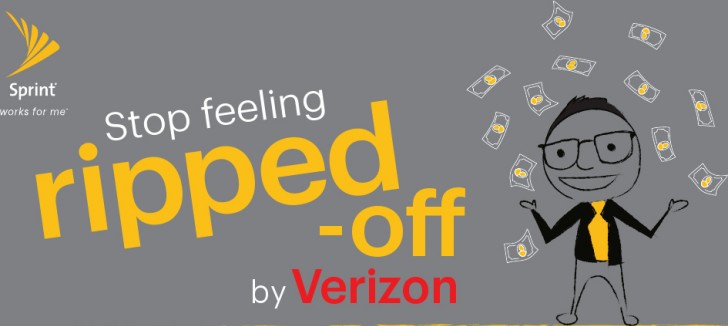 After you've confirmed your phone's eligibility (which is just a fancy way to say it works on Sprint's network), you order a Sprint SIM card. When that arrives, you activate it and make the switch - while keeping your existing phone number of course. You'll have to pay $12.99 for that SIM card, but there are no activation fees.
You can only take advantage of this deal if you sign up at this website before June 30. You will get the free unlimited plan until July 31, 2018. You need to choose to receive an eBill and use Sprint AutoPay, otherwise you may end up paying up to $7.99 per month.
Related
$1 sim for bring your own phone. safelink free smart phone with unlimited sms. what else you need.
Has Very good service XD!!!! let me check some infomation on my system
maybe your a CSR too :D stay on the line sir XD
Popular articles
Popular devices