Star Wars director shoots short film using the iPhone 11 Pro
Peter, 03 October 2019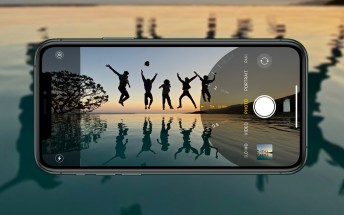 Apple likes to use film directors to show off how awesome the latest iPhone camera is and the iPhone 11 Pro is no exception. It tapped Rian Johnson (Star Wars: The Last Jedi and Knives Out), George Nolfi (The Adjustment Bureau) and others to shoot short films using just the phone.
Here's Rian Johnson's film, "Paris 9/19".
Last year, Steven Soderbergh shot the movie Unsane entirely on an iPhone 7 Plus (in case you missed it, check out the trailer here). This movie got a full theatrical release and grossed $14.2 million worldwide, by the way, and has an 80% Certified Fresh score on Rotten Tomatoes.
Here's what Johnson had to say whether he would shoot an entire movie on a phone like Soderbergh did:
It makes sense for the way he shoots - for me, the size of the camera is not a huge factor and the imaging tech in a full sensor Alexa is obviously superior. But look, someday, maybe...

— Rian Johnson (@rianjohnson) September 20, 2019
Anyway, here's George Nolfi's short – "Tough Crowd".
"It was a lot of fun shooting a project on a phone knowing I had three lenses to choose from," said Nolfi. "It felt like a hybrid production, possessing the advantages of a phone yet with some of the key creative tools of traditional studio filmmaking."
Related
Video was not bad but even worst than Huawei Mate 30 Pro
First movie still looks very smartphony, the difference with real movie camera is too evident. Second one is better, though the exposure shift of the sky is still prominent in some scenes. This one I believe is taken using additional hardwares like a...
Directors keep getting offers to usse an iPhone to shoot movies or short films. What I want to see is the same people using phones made for video shooting - like Xperia 1 and it's CineAlto software thing, or the Note 10 and it's video editing tools...
Popular articles
Popular devices