Sunday debate: Saturated vs accurate screens
Ivan, 14 January 2018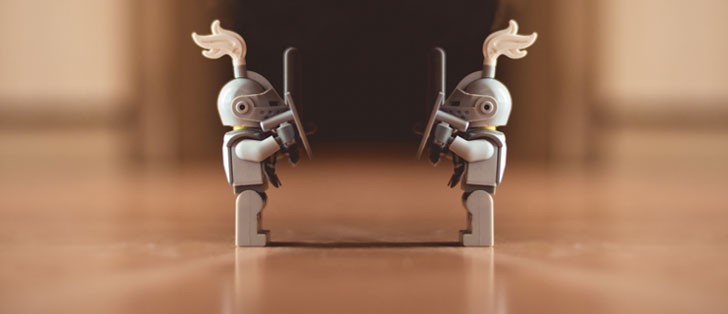 In this episode of the Sunday debate we discuss what is preferable - having a display with true to life colors or a punchier one.

Ivan
Over the last few years, screen accuracy has gotten the status of a hotword, not unlike optical zoom or fast charging, and now manufacturers throw it left and right as a major reason for you to buy a certain phone (or tablet).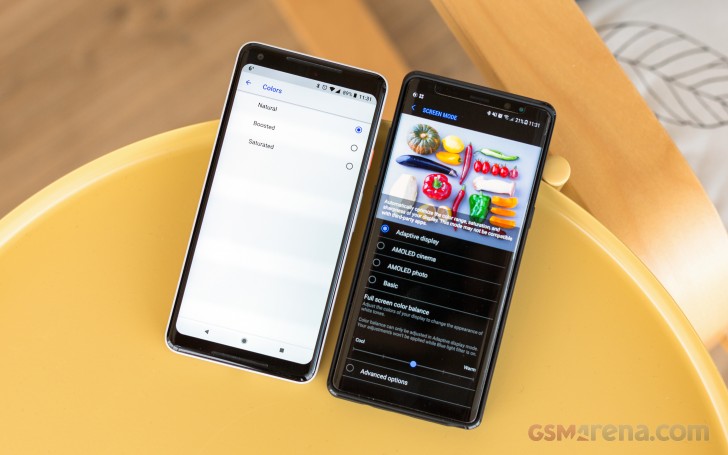 But quite recently, screen accuracy became a major sore point in the industry, especially when AMOLED screens are concerned. All of a sudden a screen with high contrast and saturated colors was something bad and we got phones like the Google Pixel 2 and iPhone X - with OLED panels devoid of their true advantages. And I'm tired of it.
I love saturated screens and no amount of color accuracy will sway me into using a screen that's purposefully made drab.
I held out on buying the Google Pixel 2 XL until Google issued the update that enabled saturated mode. On the day the update came I installed it, tried the new mode and was sold. Giving users the option to set the color mode is something every maker should do - Samsung is the best at this. I can't stress this enough - shipping phones with desaturated OLED screens and no way of tuning them differently is a crime.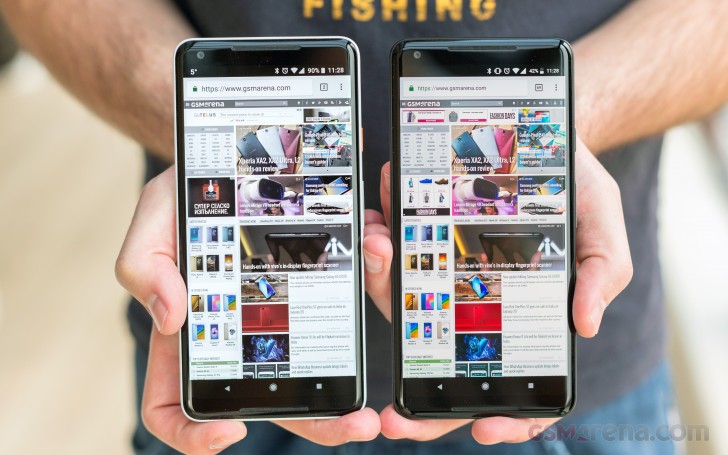 The thing is, I don't edit photos on my phone's screen. I don't color correct videos either. I play games and watch YouTube and I've found it 100% more enjoyable when colors pop.
The only exception to the rule that an accurate screen must be dull are Apple's LCDs. They're accurate but not lifeless. But Apple's OLED on the iPhone X, despite not being as bad as the Pixel 2's default setting, looks muted to me.
And if you have a Samsung with a Super AMOLED screen, go into settings, display, screen mode and set it to Basic. Are you horror struck? Now you understand where I'm coming from.

Paul
Thanks Ivan, no seriously. I know this is a debate but Ivan summed it up perfectly when stating that Apples LCDs are the exception to the rule. I could leave it at that and go off and enjoy the rest of my weekend - but those who know me realize that's not going to happen.
Getting to the point, I prefer my display to be color accurate and lifelike which if done right shouldn't by a byword for 'drab'. Go too far the other way and for me the 'cartoony' feel often imparted on content by an over-saturated display feels 'off' and dependent on what happens with the contrast you can actually end up losing detail. Maybe it's my design background but I prefer to start with a lifelike baseline and work from there.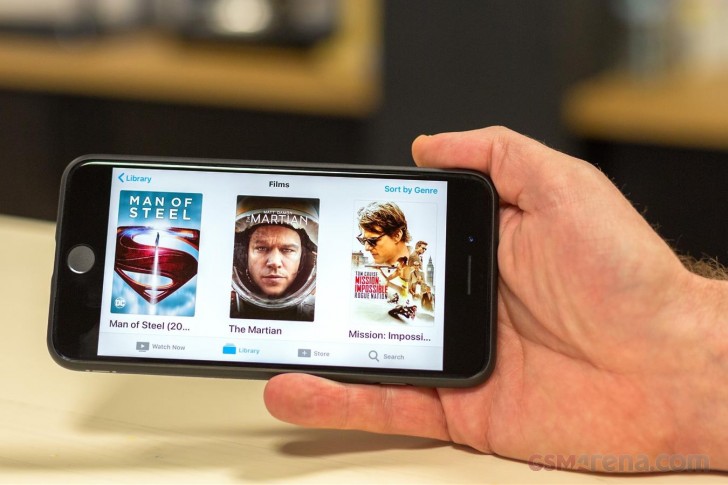 Interestingly, I'm drawn to the 'food' example in Ivan's picture above of the Pixel 2s screen mode and color settings. Food is always the one type of photograph that I boost when I take pictures to make the colors pop.
Back to display accuracy, I don't even utilize 'Night Shift' in iOS during remotely normal night time hours due to the color skewed content and I'm just about getting used to 'True Tone' as it's less jarring.
It could be very easy to get off topic and turn this into an OLED v LCD debate but given that the iPhone 8 Plus is packing an LCD we'll leave it at that. Suffice to say that I'm happy with the color representation within the constraints of LCD and I find with its wide color gamut, even with its faux HDR, HDR movies looks noticeably better than my previous iPhones.
Which is a good job as being an iPhone guy you don't get much choice as Apple know better. Sarcasm aside, I think Apple does a pretty good job calibrating its screens. Any 'tweaking' to be done with color and white points is limited to iPhone Accessibility settings.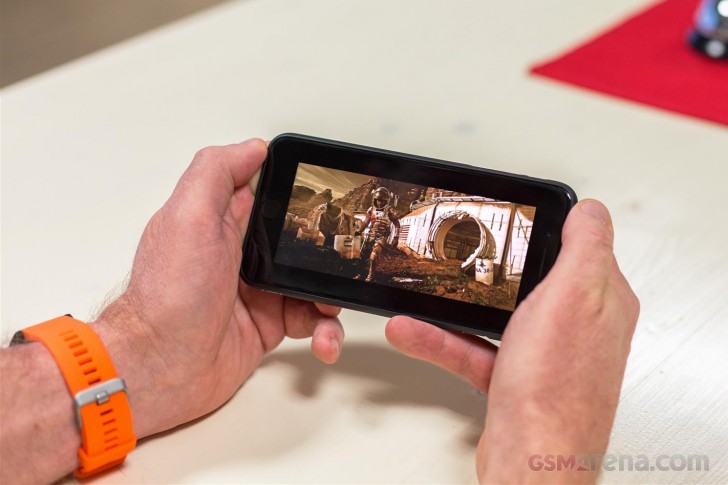 While clearly a personal preference, it also comes down to the device itself, quality and type of screen along with the device manufactures set-up. Saturating one manufactures display may simply bring it up to par of another.
Cast your votes
So there you have the arguments. Which side are you on - do you want as much saturation as possible or do you stand firm with accuracy?
Small bezels vs. stereo speakers
Related
Exactly I'm also htc user
I'm also htc user exactly
Popular articles
Popular devices
Electric Vehicles