Survey: Over 90% of phones sold by US carriers are Samsung or Apple
Enrique, 03 January 2020
According to a market analysis performed by Wave7 Research, Apple and Samsung control over 90 percent of the United States smartphone market. According to the report, 94% of phones sold at Verizon and 91% of phone sold in T-Mobile stores were either a Samsung Galaxy or Apple iPhone.
During the holiday month of December, the Apple iPhone 11 was the top-selling phone among the four major carriers (Sprint, AT&T, Verizon, and T-Mobile). The top-selling Samsung phone was the Galaxy S10.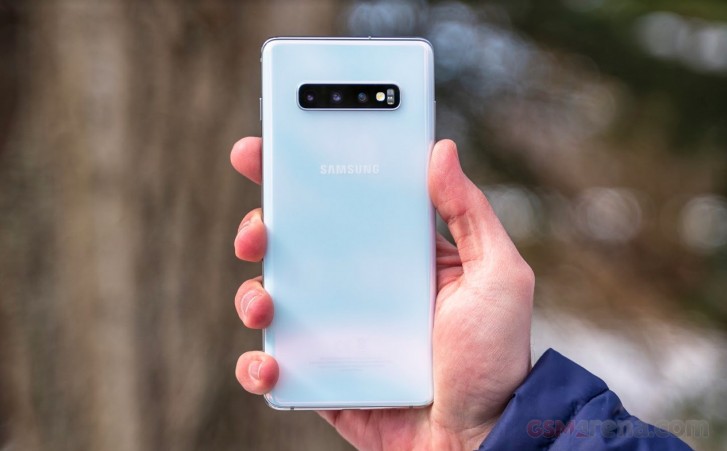 Samsung Galaxy S10
Part of the reason is many of the popular brands globally aren't available at US carrier stores. Motorola, LG, and Google phones do make an appearance, and even OnePlus sells the 7T Pro in T-Mobile stores, but these other brands don't exactly fly off the shelves. Google's Pixel phones made up 2-4% of sales in carriers stores with OnePlus at 2% of sales at T-Mobile stores.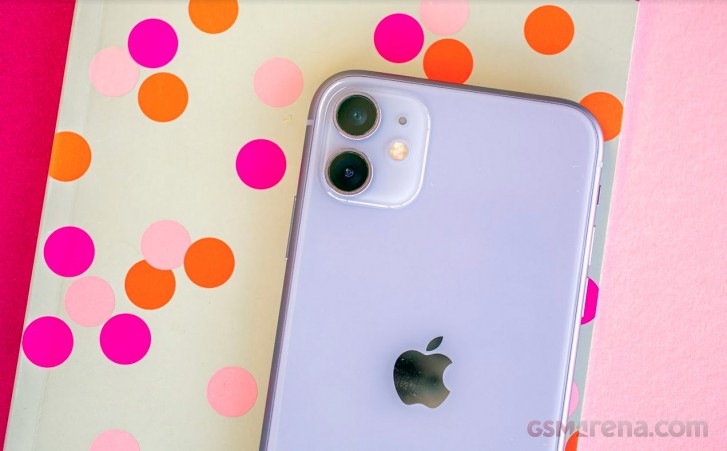 Apple iPhone 11 was the top-selling phone at carrier stores this December.
Buying an unlocked phone outright is rare consumer behavior in US markets. Most American consumers choose a carrier first, then go to that carrier's store and buy whatever phone is available from there - predominantly all the latest Galaxy and iPhone flagships.
There's a bit more diversity when it comes to prepaid wireless in the US. At Metro by T-Mobile, Samsung, LG, and Motorola were top selling brands in the first half of December. Meanwhile, Boost Mobile's (a Sprint MVNO) top four sellers for the month were iPhones and Samsung Galaxy phones. Fifth on that list is the LG Stylo 5.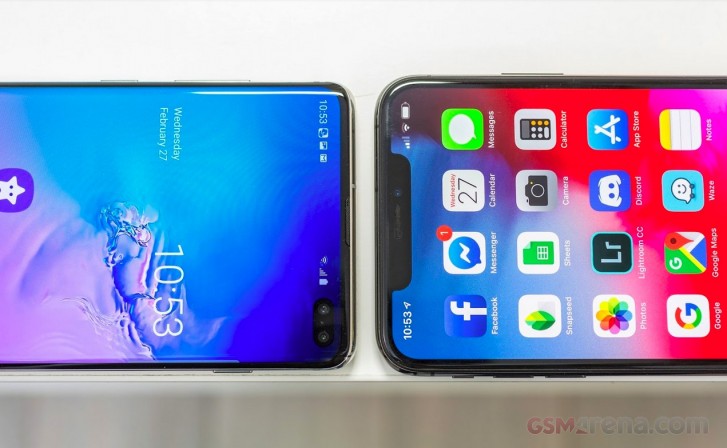 Samsung Galaxy S10+ and Apple iPhone XS Max
While Chinese brands like Oppo, Realme, and Xiaomi begin more aggressive sales of smartphones in Europe over the past year, they still don't have any presence in the US. Given the data from this report, we don't see that changing anytime soon, not without a multi-billion dollar ad campaign good enough to steer the conversation.
Related
lmao! Most hilarious conspiracy theory I've heard for the past year! >the deep pockets of the American treasury The American treasury doesn't even have deep pockets. Look how much debt the US is racking up each year. >evidence ag...
Trumpistan exposed
12 Jan 2020
nby
Don't forget the deep pockets of the American treasury devoted to erasing all evidence against NSA spying by all means necessary. Just that they messed up once, and Edward Snowden escaped their clutches, bringing along a ton of evidence of NSA s...
Adul Al Salami Kebab
09 Jan 2020
nrX
Yeah US people buy Samsung and Apple ignoring everything else or is there even anything else they can buy? My toughs here is that most people probably buy outside carriers if they want something else... =/
Popular articles
Popular devices
Electric Vehicles