The most durable smartphones of 2018: Kyocera DuraForce Pro 2
Ro, 03 January 2019
JerryRigEverything just came out with a recap video of 2018 highlighting the phones that stood out in terms of durability. The Kyocera DuraForce Pro 2 was the overall winner with its rigid design and real sapphire front panel.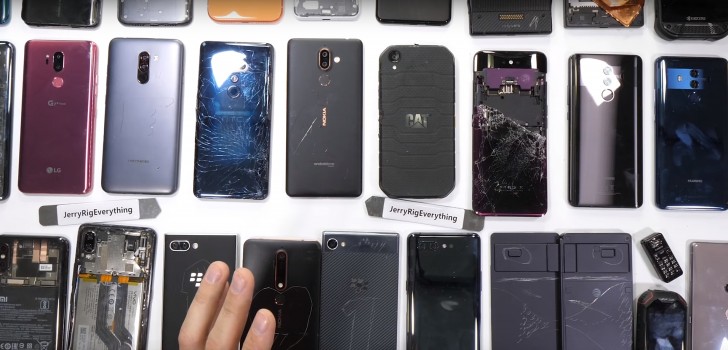 Zack also pointed out that build quality is getting better over time as in 2016, three smartphones failed the durability test, two failed in 2017 and only one snapped in 2018 of all the devices he tested.
When it comes to repairability, Nokia takes the win on this one with its Nokia 6.1 and Nokia 7 Plus. The screen replacement of both phones is super easy.
And as for the worst in the category, undoubtedly the iPhone XS Max snatches the award. The glass back is impossible to repair, so Apple changes the whole back panel and charges $599, which is what a brand new upper-mid-range to high-end phone would cost. The iPhone XR's back, for example, will set you back $399 - more than half of the price of the handset itself.
The most durable budget phone is once again the Nokia 7 Plus due to its metal build that seems fit to withstand the test of time. Huawei's Mate 20 Pro and P20 Pro, on the other hand, both cracked during the bend test but continue to function whereas the Oppo Find X snapped in half.
Related
nokia still the best. keep moving forward more keep it up. to all users that uses other brand your brand uses still the patents of nokia and it is a fact it's not made up (it's not fake news).
no one is pushing you to buy their product. just stick to you phone that's hard to see up to date o.s and easily breakable phone.
Popular articles
Popular devices