The Moto X5 will succeed the Moto X4 in 2018
Ivan, 28 November 2017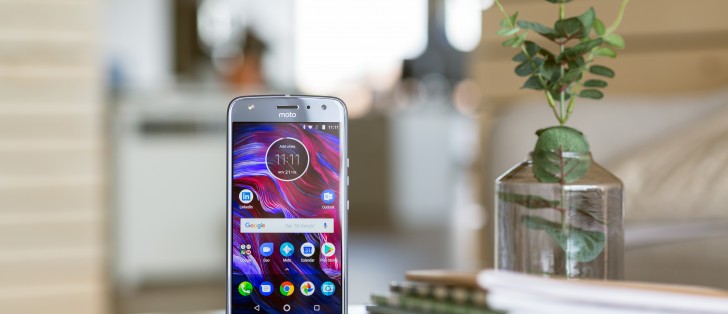 Motorola is working on the successor to the Moto X4 and it will be called the Moto X5. The name (and logo) were leaked by Evan Blass (a.k.a. @evleaks), in the same manner in which he leaked the Moto X4's name and logo earlier this year.
November 28, 2017
The Moto X5 will be unveiled sometime in 2018 - we can hope for CES in January or the MWC in at the end of February, but chances are slim. The Moto X4 was announced in August and released in October so it could be quite a while before we hear or see anything specific about the Moto X5.
Related
If Moto doesn't up its game in the camera department, eventually it will irk me and force me to migrate. I only wish for LG G4 standard at the least.
IMHO, the current model (2017 Moto X4) is a huge disappointment. It's identical to the lower priced Moto G5 plus. The Oneplus 5T is the design model for what the Moto X4 should have been! I hope Lenovo chooses to redesign the Moto X5 as an updat...
Having X4 for a week. Its my new phone previously i had Vibeshot which worked and still working very well. But i sold it to friend for his daughter birthday. So after a week i can tell i am 100% satisfied with Moto X4. Its stats specs and camera...
Popular articles
Popular devices