The Pocophone F1 will get "at least" Android 9.0 and the one after that
Peter, 30 October 2018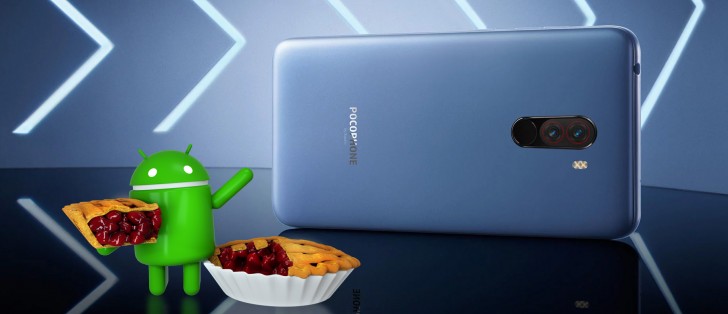 The Pocophone F1 is a great value for money phone and the value just got better – Jai Mani, Head of Product at Poco, has confirmed on Twitter that the F1 will get "at least" Android 9.0 Pie and Android Q.
The Pocophone launched with Android 8.1 Oreo and was spotted testing Pie over a month ago. There's no release time frame, though. "Q", the Android version after Pie, is yet to be named, but if Google keeps the schedule, it will be delivered in August next year. That would be a year after the Pocophone F1 launched. "At least" suggests there will be more to come, but Mani offered no further info.
We'll do at least P and Q

— Jai Mani (@jaimani) October 28, 2018
Poco is also actively encouraging the development of custom ROMs for the F1. Most recently, one such dev ported the Pixel-exclusive features (from the 9.0 Pie software), including the mighty Pixel camera app.
That's quite sneaky by Poco, getting the best features from its competitors while maintaining plausible deniability (Google doesn't want to share the camera app, it's what makes the Pixels special).
Related
you can turn off the notch. You lose some screen space but it is completely fine
The real question is: when do they fix the touch issue? Some reported it's hardware issue so MIUI upgrade doesn't help. Still waiting for news of this issue
Popular articles
Popular devices