The Sony PlayStation 4 Pro is getting "Boost Mode" for older games and external HDD support
Victor, 04 February 2017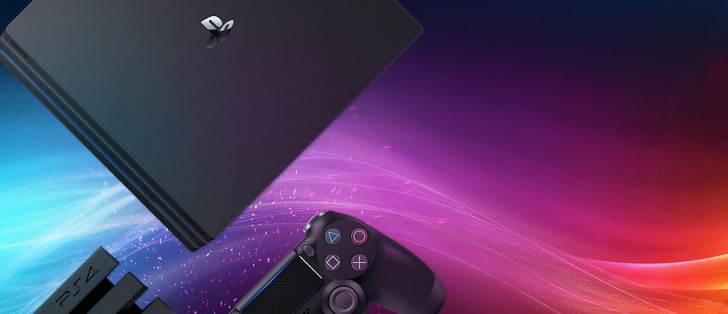 If you are currently participating in Sony's PlayStation beta program, then you might already be running the beta version of firmware 4.50. If that isn't the case, there is still quite a lot to be excited about if you are running the new PS4 Pro, as well as the older PS4.
Like the numbering scheme suggests, 4.50 is a big milestone and a hefty update. It brings some interesting features to the table, like custom backgrounds, a new quick menu, the ability to post updates to your PSN feed and 3D BluRay support on PS VR. Digging a bit deeper into the beta build, however, members of the PS4 community found an even more interesting new feature, later confirmed by Sony themselves.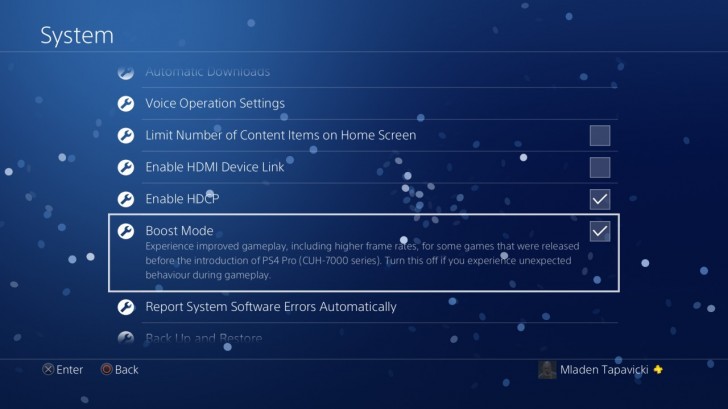 It is called "Boost Mode" and is only available on the newer PS4 Pro console. It is designed to allow older titles - ones not designed or updated to take advantage of the more powerful hardware, to try and do so. In essence, it is a toggle inside the console settings menu that removes the artificial limitations put in place on the PS4 to ensure smooth operation of older titles. This is a somewhat risky endeavor, as some games may experience problems given the extra wiggle room. Others that have been developed with strict frame rate or resolution limits won't be able to benefit from the mode at all. However, there are still many titles in the PS4 library that use variable frame rates or techniques like dynamic down-scaling, checkerboard rendering and the like, which should be able to scale nicely on the PS Pro hardware with "Boost Mode".
Boost Mode lets PS4 Pro run at a higher GPU and CPU clock speed for smoother gameplay on some PS4 games that were released before the launch of PS4 Pro (and has not been updated to support PS4 Pro). Games that have a variable frame rate may benefit from a higher frame rate, and load times may be shorter in some games too.
Another interesting new addition to firmware 4.50 is said to be external HDD support. Once it hits prime time all PS4 and PS4 Pro users should be able to just pick up a USB 3.0 drive up to a whopping 8TB and then migrate some content on to it and use it from there. If it is only the game data we are talking about and if the system is implemented correctly, this could potentially allow you to take your games with you, hook up to a different console, log into your own account and play. This is an extra level of freedom Steam users have been enjoying for quite some time on PC.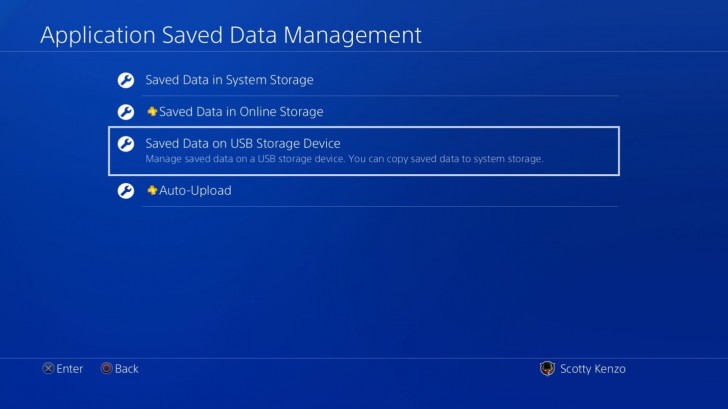 There is still no official release date for firmware 4.50, codenamed "Sasuke", but if the beta goes well, it shouldn't be long now. And if you participate in the Sony beta program, you should be receiving an email with instructions on how to download and test-drive the new OS.
Related
OMG that gameplay, what a n00b
AnonD-638825
04 Feb 2017
3ZP
The new beast mode xD.
Popular articles
Popular devices
Electric Vehicles