These apps shows remaining battery on AirPods when connected to Android
Enrique, 07 February 2018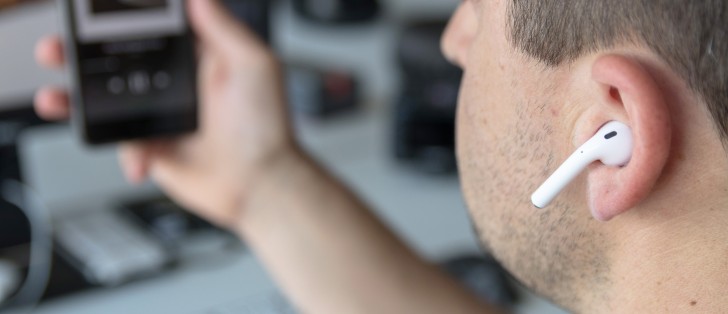 In the past few months, there have been at least three Android Apps that can display the remaining battery life on a pair of Apple's AirPods.
At their very basic functions, each of these apps can display the remaining battery life of your AirPods and even their charging case. It's worth noting that you will only be able to see the remaining battery life of the charging case if one or both of the AirPods are in the case and battery life will be shown in 10% increments.
Droidpods is the newest of the three and offers a persistent notification that will show you the remaining battery life of the AirPods and will notify you when it is time to charge either or both Pods. This one is available on the Play Store for purchase for $2.49.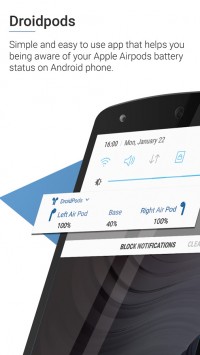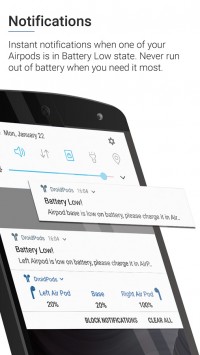 Source: Droidpods on the Play Store
Next up is AirBtts. This app is also available from the Play Store for $2.49 and offers a pop-up notification with battery life stats just as you open the AirPod case or when you open the app on your phone. This one has the most number of reviews with an overall score of 4.4 stars, though some users' reviews report inaccurate battery readings.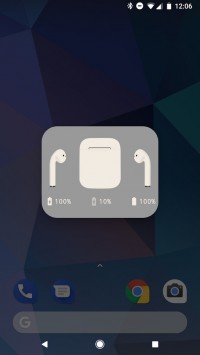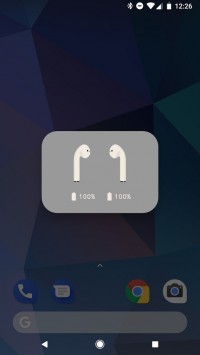 Source: AirBatts on the Play Store
Finally, we have AirBattery. This is the only app of the three that offers a free (ad-supported) tier, with battery notifications being a major feature of the in-app purchase upgrade. This is also the only app that supports other W1 wireless headphones. AirBattery also supports BeatsX earbuds and promises in-ear detection, and possible support for more Beats wireless earbuds.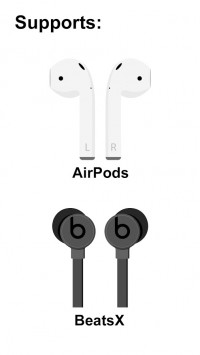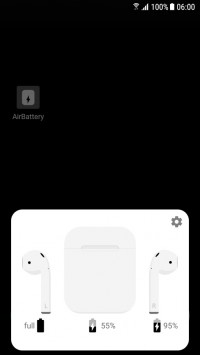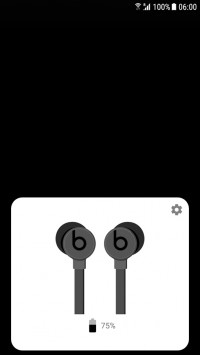 Source: AirBattery on the Play Store
Of course, what none of these apps are still able to do is assign what action tapping an earbud will perform. For now the default action when tapping on an AirPod is Play/Pause.
However, as per Reddit commenters, you should be able to pair AirPods to an iOS device and change the action in iOS and it should retain the action to the AirPod so you can use one earbud to skip songs and the other one to Play/Pause. Let us know if you have a pair of AirPods and are able to achieve this in the comments.
Currently there isn't another truly wireless pair of earbuds like the AirPods, which have led many Android users to resort to using Apple's solution - perhaps not for its audio quality, but for a polished product, totally free of wires.
Related
Anonymous
30 Dec 2019
IbE
pay 600 dollars just for the thing to crack the first time it falls on the ground? no thank you :)
The only day I'll decide to use my work's iPhone 8 as daily driver is when apple will permit these things: - Expanding memory, and no. I don't mean by using cases or other weird things. - Device file Management, operable also from PC - Transec...
Anonymous
09 Feb 2018
YP9
Aww look android users want to be like apple users... how cute. Just buy an iPhone guys, you know deep down they are better.
Popular articles
Popular devices
Electric Vehicles