T-Mobile adds a data cap to it's "Mobile Without Borders" program
Enrique, 11 October 2017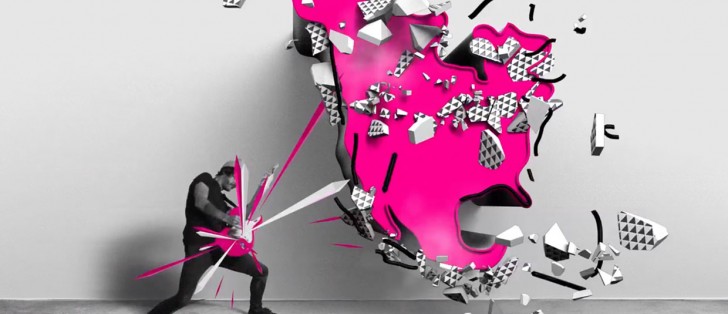 A couple of years ago, T-Mobile announced "Mobile Without Borders" feature, which allows T-Mobile customers to roam to Canada or Mexico with full 4G LTE speeds and without roaming fees. The new feature was part of Magenta's 'Un-Carrier Amped' campaign which beat one-upped AT&T's announcement at the time to make roaming in Mexico free.
Anyway, the feature has had enough time to mature and for T-Mobile to figure out the cost-effectiveness of the feature and what the actual usage has been. According to T-Mobile, less than 1% of those who travel to Mexico and Canada use less than 5GB of roaming data per month.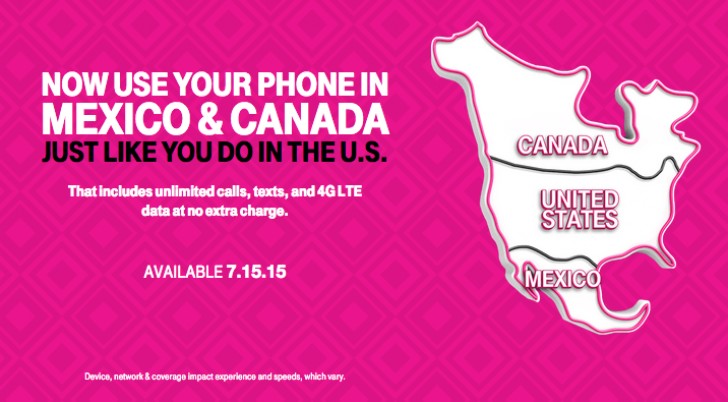 As a result – starting on November 12, T-Mobile is enforcing a data soft cap to 5GB per month. Once 5GB are reached, the customer will be throttled back to the default internet speeds when traveling abroad in most countries: 2G (128Kbps) speeds, or 3G (256Kbps) speeds if you have T-Mobile ONE Plus.
The change may be disappointing for those data-hungry travelers or those who travel constantly for business, but it is one that T-Mobile is placing in order to "prevent usage beyond the intent of the product".
The change applies to all customers, even if you still have a legacy plan. For example, if you are still on the 10GB Simple Choice plan and have used 2GB before entering Mexico or Canada, you'll have 5GB of high-speed data to use in Mexico/Canada and the remaining 3GB of data can be used when you get back to the States.
Even though the new data limit is in place, you can still call and text while traveling at no additional charge.
Related
AnonD-59899
15 Oct 2017
R5f
Holy CRAP dude! You crazy or what? All I did was point at a wrong quote... Doesn't matter whether its happening or not. I can't believe how people around you live if you can't accept a simple mistake and move on. You got much friends?
AnonD-696124
14 Oct 2017
ix9
Do you really think peolpe who travel to mexico don't use the 5GB data plan? You really think T-Mobile capped it because nobody used it? now, you must be new to the telecommunication world. Go seek the company i work for as business advisor "SFR" i...
AnonD-59899
14 Oct 2017
R5f
"studied business relationships" Pfft... Yea, go tell your customers you're crapping with them, watch them stick around... LMFAO
Popular articles
Popular devices
Electric Vehicles