T-Mobile expands its mid-band 5G coverage, totaling 410 cities and towns in the US
Enrique, 29 October 2020
With T-Mobile's recent acquisition of Spring, the carrier has been working all year to strengthen its mid-band 5G reach. The 2.5GHz spectrum is what T-Mobile calls its "goldilocks" band – which strikes a balance between reach and speeds (low-band 5G doesn't have the best speeds and mmWave has pretty bad reach). T-Mobile's mid-band 5G spectrum (2.5GHz) came from Sprint.
T-Mobile is announcing its mid-band 5G network has been expanded to reach "nearly" 410 cities and towns all over the US (up from 210 US locations one month ago). The carrier hopes to cover 100 million Americans by the end of 2020. As well, current 5G sites in major metropolitan areas like New York City can expect to see improved connections and speeds with time.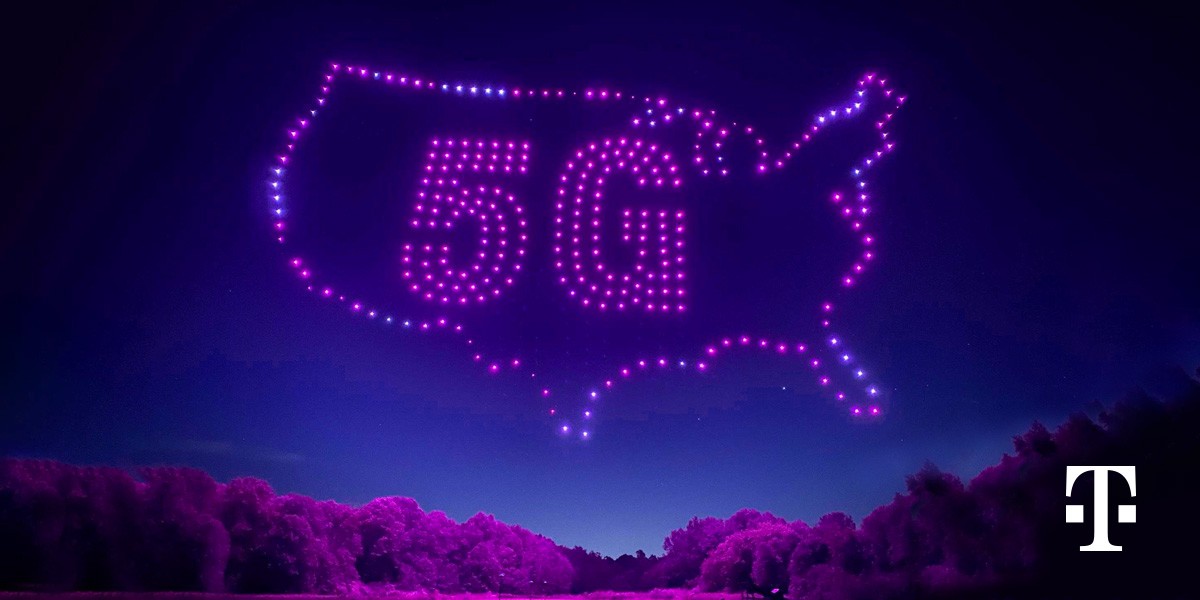 Verizon and AT&T focused on mmWave early on and the former is set on selling every 5G phone with support for its mmWave network (in addition to its nationwide 5G network) but T-Mobile shifted its strategy towards more practical low-band and mid-band spectrum and got a boost of spectrum with its acquisition of Sprint. The downside is that T-Mobile can't reach the same mmWave speeds as Verizon, but mmWave itself is very expensive to build out and its range is only restricted to ultra-dense metropolitan areas or sports stadiums.
T-Mobile claims that its mid-band 5G spectrum will clock an average of 300Mbps down with peak speeds of up to 1Gbps. To see the full list of new cities and towns, head to the Source link below. Illinois, New Jersey, and Pennsylvania see the most newest cities here.
Related
Anonymous
29 Oct 2020
IbF
What app? If your phone supports mid-band, then it works. If it doesn't, get a phone that does... It's just a different frequency that they're operating on... No app required.... No idea where you even got this nonsense idea.
Dometalican
29 Oct 2020
IbG
Yea, unfortunately...the price for using ANY phone on the network meeting the minimum bands of 2, 4, and 12 instead of a phone from T-Mobile. Better than what Verizon's doing with 5G.
Anonymous
29 Oct 2020
rKd
And let me guess, you need that app constantly running sucking your battery in the background plus you always need internet connectivity if you want to receive calls, what a mess truly
Popular articles
Popular devices
Electric Vehicles