Top 10 trending phones of week 15
George, 17 April, 2016
Samsung's Galaxy J-series smartphones have asserted their dominance for yet another week, and they've grabbed first and second spot. On top we have Galaxy J3 (2016), while last year's J7 is runner-up. The iPhone SE has reversed its downward trend, which has seen it drop from top to 4th spot in the weeks following its announcement, and joins the J's on the podium.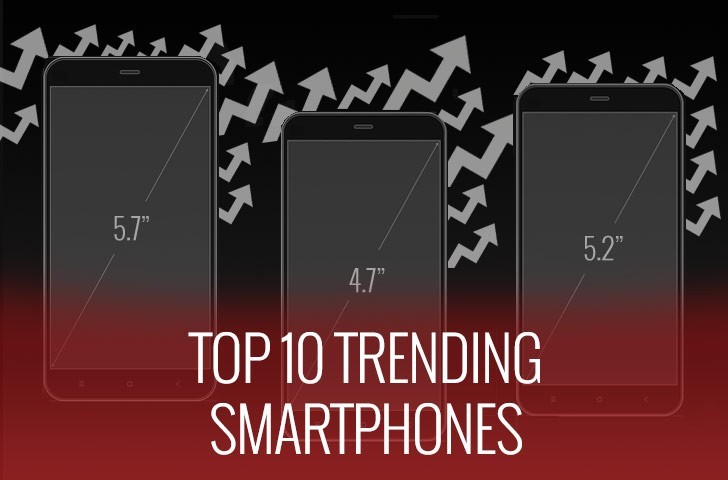 It's come to the wrong neighborhood though, some might say, with yet another Galaxy J phone (the J) right on its heels. At least the J2 has been staying off the chart for a while. The Galaxy S7 has dropped two spots, this week in 5th.
The new entry for this edition is the HTC 10. The Taiwanese flagship was announced this week and duly joins the race, though with its 6th spot, we can't really call it a flying start.
The Snapdragon-powered Xiaomi Redmi Note 3, ranked 7th, is the only one to make it to the top 10 this week - its brother with a Mediatek heart is out. The Galaxy S7 edge stays in 8th after dropping 4 spots the previous week. The downward slide of the Xiaomi Mi 5 continues, while the iPhone 5S has managed to hold on to the 10th spot.
Related
htc is worst phone never buy htc, very bad service in service center also.
HTC wont die. Why do you hate HTC so much.. ive been reading all your comments. Im sorry but HTC is Back!