Top 15 fan favorite phones of Q1
Yordan, 07 April 2018
The first three months of 2018 saw announcements from most manufacturers, including powerful flagships and attractive mid-rangers.
Winning specs races is one, but the true testament of success is else - it is fan love. So we though we'd go true our database and check which 2018 devices gathered the most fans.
One phone prevailed easily and it wasn't even a premium device - the humble Xiaomi Redmi Note 5 Pro got the love of the most people.

Samsung's flagship seemingly did the best as the Galaxy S9+, came in second, while its non-plus version got fourth place. The Nokia 7 plus split them with its dual camera and affordable midrange price.
The Top 5 is completed by the Xiaomi Redmi Note 5 (initially launched as Redmi 5 Plus). This phone is a textbook example of the saying "If it ain't broken, don't fix it". Energy-efficient chipset, decent display and massive battery with an attractive price tag.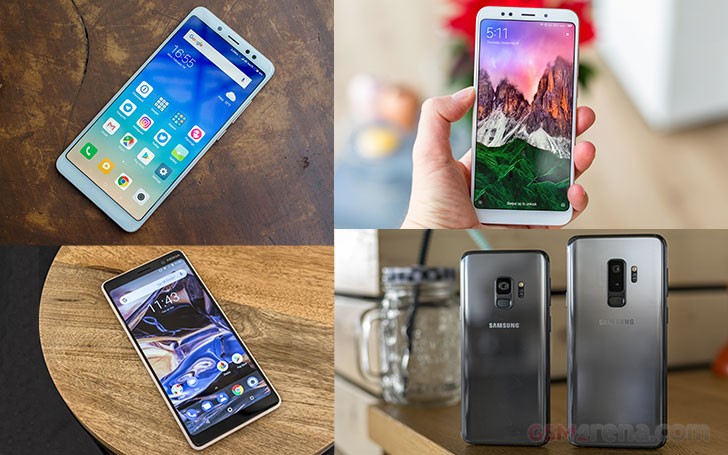 The rest of the list includes the Nokia 8 Sirocco, the new Xperia and Zenfone flagships and the reborn banana phone Nokia 8110 4G.
If you think a phone deserves more love and should be in our next installment of top fan favorite phones, go to its specs page and click the Become a Fan button in the upper right corner. Or just tell us in the comments below which phone should be higher.


























Related
Anonymous
17 Apr 2018
sxr
Because it doesn't really matter for most of the users. They look at the price and specs if is bang for the bang, and some look at the usb port just like you.
Anonymous
10 Apr 2018
LKI
how tf can a phone with microUSB port be the most loved of Q1?!
Anonymous
09 Apr 2018
pLH
Confirmation that NOKIA's comeback is a success. 3 devices in top 10 is incredible!
Popular articles
Popular devices
Electric Vehicles