Unannounced BlackBerry DTEK60 goes up for pre-order in the US too, yours for $499.99
Vlad, 11 October 2016
Last week we saw the BlackBerry DTEK60 going up for pre-order in Canada, and now the same thing has happened in the US. Keep in mind that the DTEK60 still hasn't been officially announced by the Canadian company. That, however, hasn't stopped it from leaking its own upcoming smartphone at one point. Oh, and we've seen a lot of other rumors and leaks about the DTEK60, so we're hoping that it's going to get unveiled real soon.
Anyway, back to the US and the pre-order situation. B&H is currently listing the DTEK60 on its website, with a price of $499.99 for an unlocked unit that will work with GSM-based carriers. Pre-ordering the handset from B&H means you also get a rapid travel charger and a black soft shell case for free, a total value of $49.98 apparently.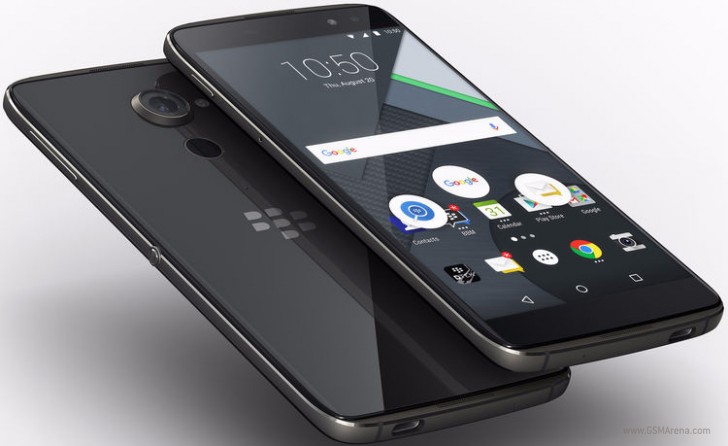 Unfortunately the retailer doesn't say when the DTEK60 is expected to start shipping - not an actual date, not even an estimate. So it's anyone's guess as to when this phone will be on the streets finally. Still, if you're enamored with its specs and need to be certain you'll be among the first people carrying it in the US, then by all means, do pre-order.
The BlackBerry DTEK60 has a 5.5-inch QHD touchscreen, a 21 MP main camera, an 8 MP selfie cam, the Snapdragon 820 SoC at the helm, 4GB of RAM, 32GB of expandable storage, and a 3,000 mAh battery. It runs Android - 6.0.1 Marshmallow if we were to guess.
Related
iv got the pirv, n its the best smartphne owt thr , n its style AND specS amazes all my friends. n wit this new bb coming wit even beta specs, its the perfect time since the note7 faileD. btw who stl owns a suicide bomber note7. lol.
Don't forget productivity improvements. Over all a much faster phone if you learn how to take advantage of BlackBerry's software enhancements. They have 38,000 patents from being one of the first smartphone producers on the block. Thats why my mos...
The Pixel phones have the 821 SoC. Still, it's a good deal especially with BlackBerry's security enhancements, software, and commitment to speedy security patches.