USB-IF grants Samsung Galaxy S20 lineup "USB Fast Charger Certification"
Ricky, 26 February 2020
In a release posted Tuesday, the USB Implementers Forum (or USB-IF) have announced that the Samsung Galaxy S20 lineup are the first smartphones to receive "USB Fast Charger Certification" status. What this means is that the Galaxy S20 lineup will support thew PPS (Programmable Power Supply) feature.
This feature is part of the USB Power Delivery 3.0 standard – which is used by many smartphones these days. The PPS feature "allows the smartphone to better manage the thermals while charging, enabling a faster charging experience for consumers". This means that a smartphone can receive a non-standard voltage charge with a supported adapter.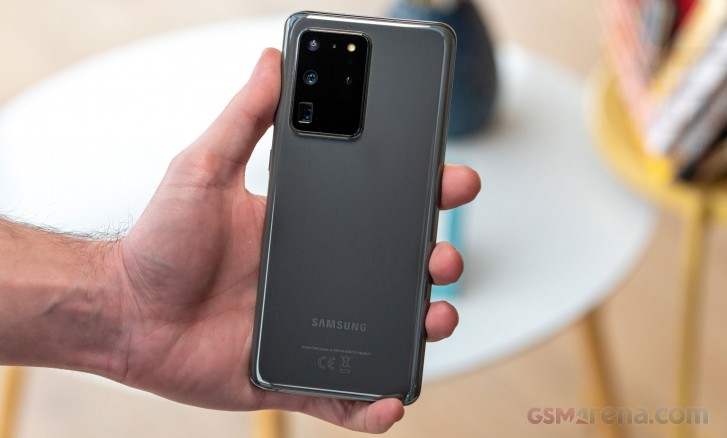 If a regular USB-PD adapter can switch between 5V, 9V, 15V, and 20V, then a "USB Fast Charger" certified adapter will be able to provide the Galaxy S20 with any voltage in between that the phone requests. This is called a non-standard voltage. In the case of the Galaxy Note10+ and the Galaxy S20 Ultra, the current needed to achieve 45W charging is 4.5A@10V.
Of course, the Galaxy S20 lineup comes bundled with a 25W USB-PD charger, so if you wanted to take advantage of those 45W charging speeds advertised on the Galaxy S20 Ultra, you'll need to buy the official 45W Samsung charger or a different one that supports USB-PD 3.0 with PPS, and PDO.
Proprietary fast-charging standards like Qualcomm Quick Charge, Oppo's VOOC Flash Charge, OnePlus' Warp Charge, and Huawei's Super Charge all exist because the USB-IF was slow to establish a single quick charging standard above USB-PD. With this new kind of Fast Charge Certification, we hope it means more companies will adopt a more universal standard for fast charging so that smartphone users don't need to default to a slow charge when using a proprietary charger with an off-brand smartphone.
Related
I finally found a charger which can support the full 45W charging for S20 Ultra (I assume this is the case also for Note 10+) https://amzn.to/3mJVeGo Looking up further I found that this company also offers car charger which supports PPS but it d...
Yes that is true but is there a charger with 20V/4.5A?
Hope other manufacturers join in soon. 1 charger to rule them all, should be a given in this age. Ironically, the evolving technology has pushed us back to the primitive age of cellphones when every company had it's own charging solution for eve...
Popular articles
Popular devices