Steam Deck gets input calibration, keyboard improvements, and more with new updates
Sagar, 01 April 2022
Valve has released software updates for the Steam Deck on the stable and beta channels which bring improvements and new features to the device, but also squash some bugs.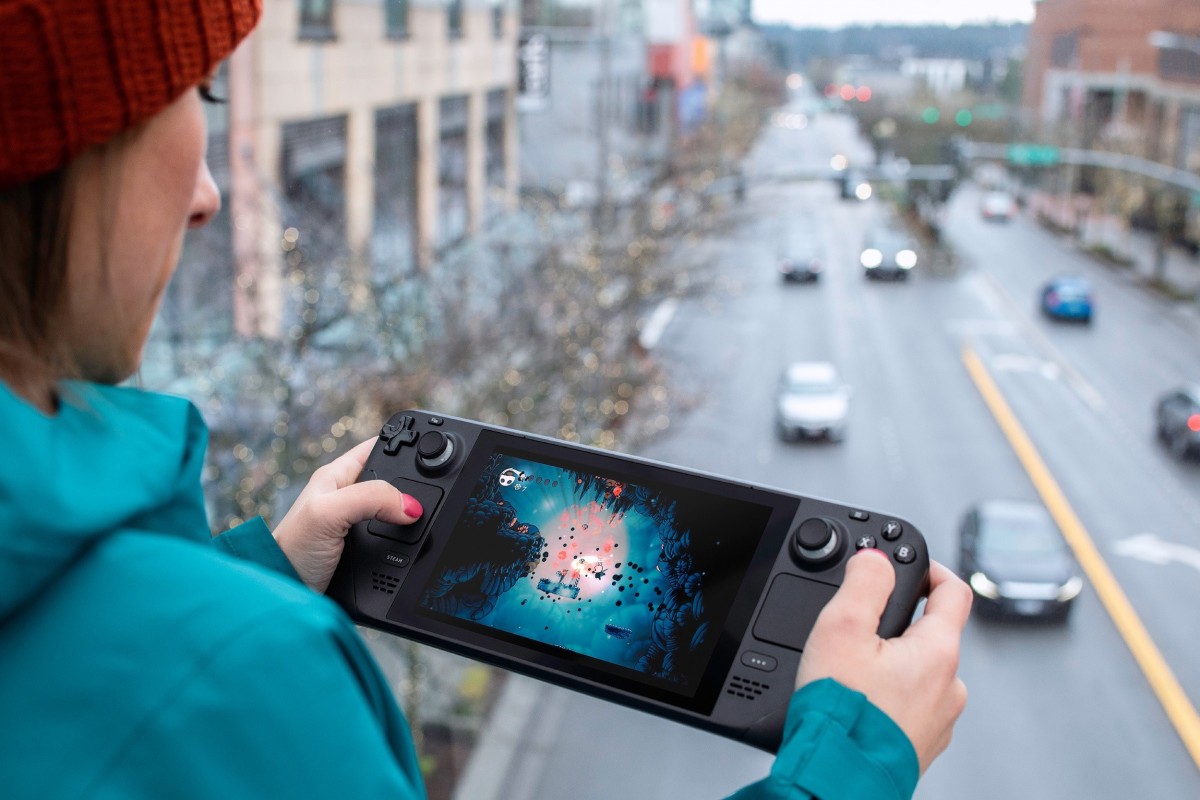 The beta firmware adds an uncapped framerate setting to the Quick Access > Performance menu and also fTPM support which enables Windows 11 installation. Additionally, the build improves the Steam Deck's compatibility with Type-C docks and PSUs, and you should also expect better battery life in low usage scenarios. You can check out the complete changelog of the beta update below.
Added messaging when a charger that doesn't meet the minimum bar is plugged in
Added uncapped framerate setting in Quick Access menu > Performance
Added fTPM support, enabling Windows 11 installation
Added button combo: hold "..." + "Volume Down" to reset PD contract in the cases where Steam Deck gets stuck due to an incompatible Type-C device
Updated power LED to dim a few seconds after power supply connection events for better experience in dark environments
Improved compatibility for a number of Type-C docks and PSUs
Improved battery life in idle or very low usage scenarios
Improved stability
Fixed issues where the touchscreen does not work after some boots
Fixed compatibility with some SD cards specifically when used as boot devices
Fixed ACPI error spew in the kernel
The stable updates, on the other hand, add dual trackpad typing support for the onscreen keyboard and allow you to adjust the haptic strength for the left and right trackpads.
There are two updates in the stable channel, and you can check out their changelogs below for more details.
Added dual trackpad typing support to onscreen keyboard
Added game mode onscreen keyboard to Desktop mode
Added Family Sharing status to game details page. Borrowers will see whose library they are borrowing from, and lenders will see a message if their library is currently in use by a borrower.
Added a Calibration and Advanced Settings screen with options for:

Adjusting deadzones for the left and right Joysticks
Adjusting haptic strength for left and right Trackpads
Joysticks and other sensors on external gamepads

Updated network connection flow to connect without re-prompting for a known password
Improved performance downloading library images after logging in, leading to less stuttering
Removed display of 'B' back button in Overlay Quick Access Menu
Fixed onscreen keyboard input issues when connecting to public WiFi captive portals
Fixed issue where Chrome wouldn't install from the non-Steam section of the Library
Active keyboard theme is now loaded in desktop mode
Keyboard input is now sent on trackpad click down, instead of up, which should improve accuracy for fast trackpad typists
Made the default keyboard theme "pressed" key state more noticeable
Pressing R2/Enter no longer dismisses the keyboard in Desktop mode
Removed two second latency hiding trackpad cursors when the trackpads are no longer in use
Fixed issue with Steam Client on Desktop scaling when the standalone keyboard is shown
Fixed issue where transcoded video/audio was re-downloaded on a driver change
Fixed some missing localization in the controller configurator
Related
Anonymous
02 Apr 2022
70d
What's the target audience of this device?
Anonymous
02 Apr 2022
sUS
Most of the issues re: steam deck are a non issue to its target market. Hope it stays niche since we all know what happens to anything that goes mainstream.
Popular articles
Popular devices
Electric Vehicles