MWC 2015: Other brands hands-on
Other brands at MWC 2015
GSMArena team, 2 March 2015.
Not all companies had high-profile announcements at the Mobile World Congress 2015, but many smaller brands caught our attention around the Congress floor with their innovative tech.
Itís now time for us to spend some quality time with what could very well be the next major companies in the industry.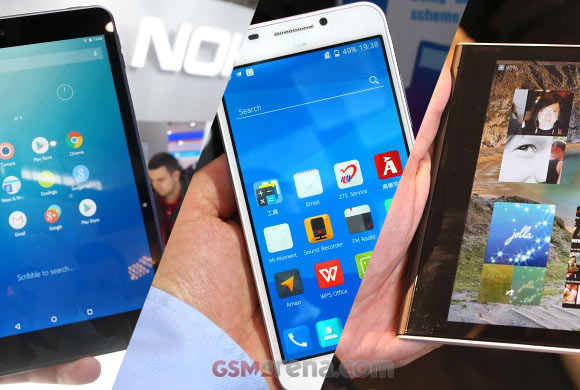 We gotta give it to them, some of these brands arenít all small. Most of the Chinese originating ones are very popular in their domestic market, but are yet to make ripples in international waters.
Some of the brands you should be familiar with Ė ZTE, Motorola, Jolla, Gionee and Nokia. All of them showcased very interesting devices, which you can see below on the following pages (the list below should help you navigate).
We'll be adding more as we continue our tour around the Mobile World Congress 2015 showroom floor.
Mr. Rahul have you updated your S7 after purchasing ?? If your answer is NO so i will request you that please go to the system update icon in you menu then check for new version and then update it... I wish your problem will be solved... Rgrds Baba...